If you've been following me for a while, you may know that I use micellar water to clean my face every night. It's literally the best option to remove my makeup while still cleaning my skin gently. If you have sensitive skin, I believe micellar-based products would be perfect for you too! Same goes for the hair – I recently started using the new Pantene Micellar shampoo and conditioner collection, which is inspired by skincare and offers the same gentle cleansing characteristics. I must admit that it was love at first wash!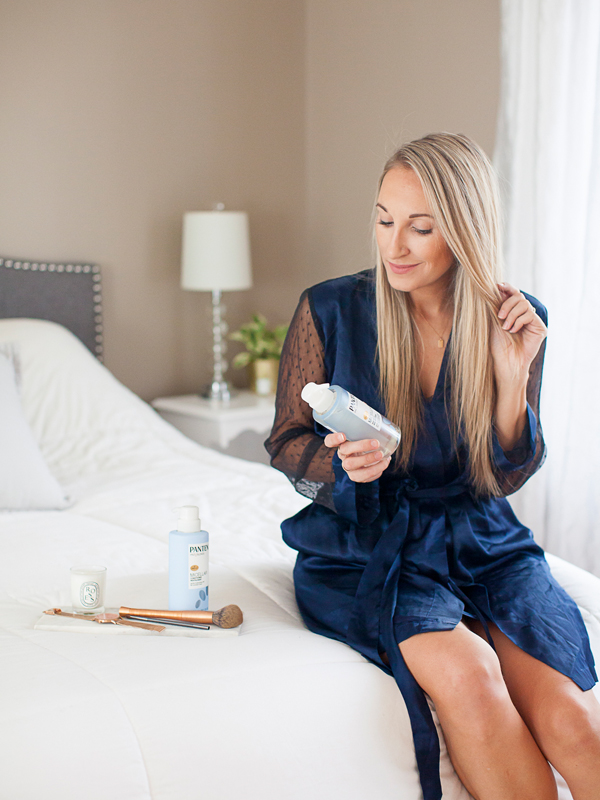 I have very fine hair, so I have to be careful when I choose haircare products – the Micellar collection from Pantene offers a deep cleanse while preserving my hair's hydration. After I wash it, it feels soft and silky, without feeling weighed down! Plus, I can use these products several times a week without worrying about damaging my hair, which is great to keep my locks shining and looking their best while I'm working on TV or I have a special event. Cherry on top – this shampoo is silicone, parabens and dye free!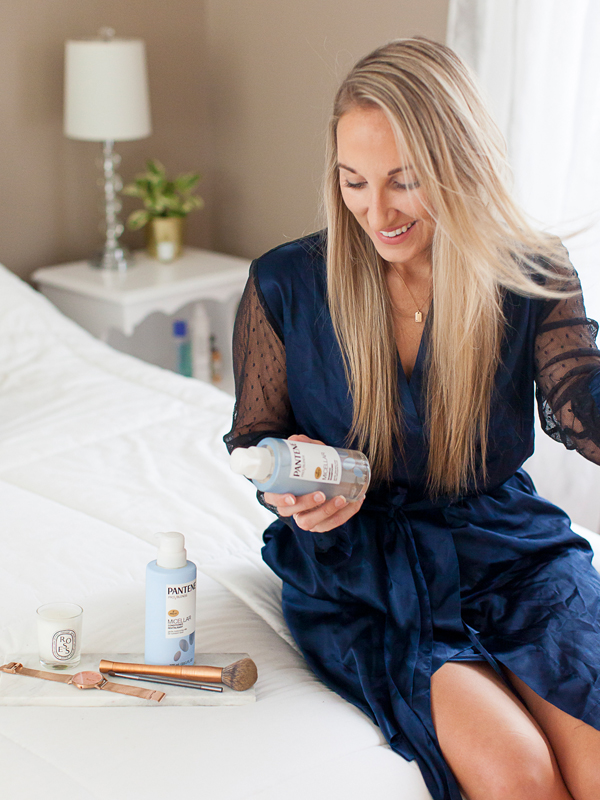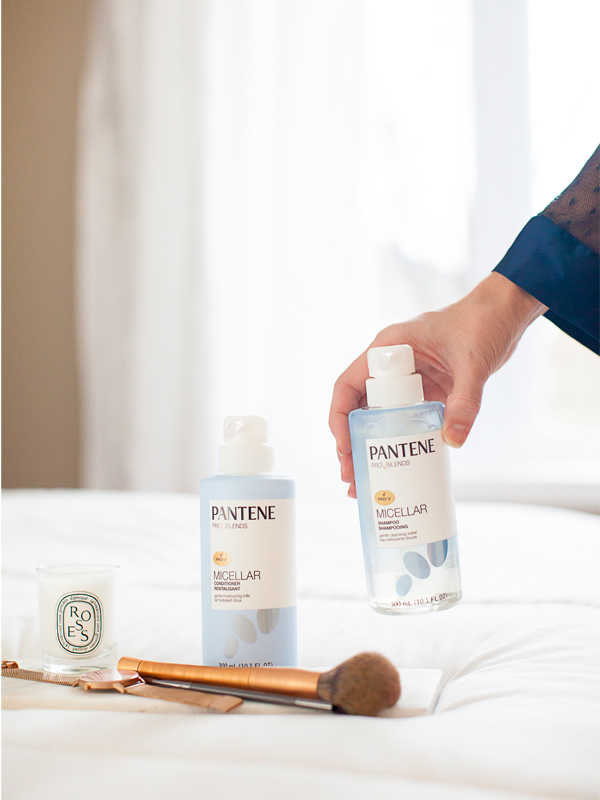 So what's behind the Micellar concept? Particles called micelles that gently remove any dirt or residue. The range also contains Pro-vitamin B5 as well as antioxidants, that's why my hair is soft and silky after every use. Also, I have to say, the products smell amazing!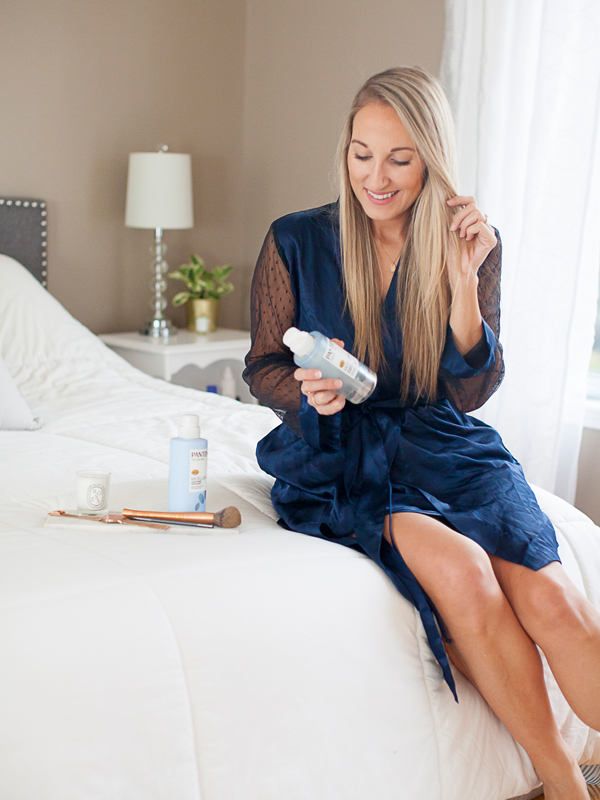 I like to use simple and efficient products, and the Micellar range really does fulfill all my needs! Have you tried it? If so, what did you think of it?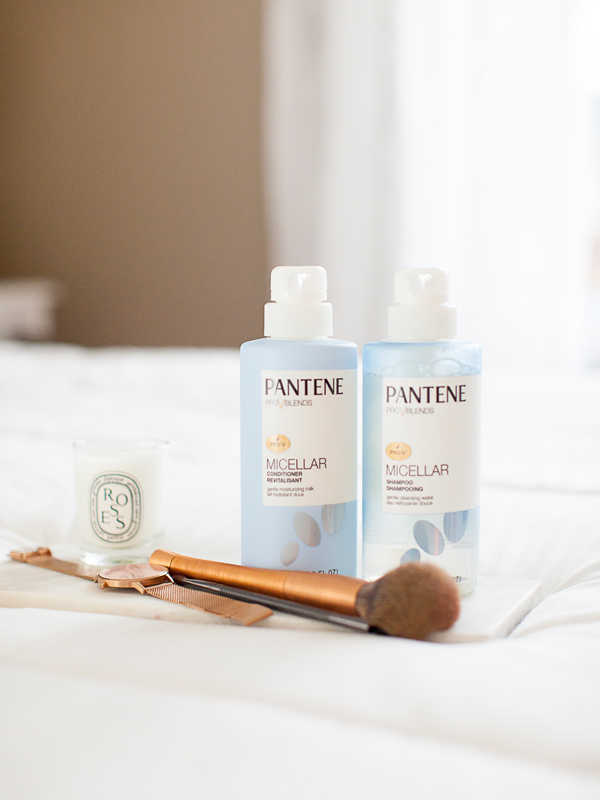 Psst… You can try them by clicking here.
*In collaboration with Pantene