Winter has indeed settled, but that doesn't mean we shouldn't be stylish even when the temperature drops! I'm very excited to collaborate with a European brand I recently discovered called Olsen this month to show you the looks I created with their winter collection. Whether it's to entertain at home, or to do cocooning on Sundays, here are my outfit ideas that will keep you warm – and stylish!
Look #1: Hosting at home
I don't know about you, but when I have guests at home, I like to be chic but comfortable. These skinny pants are super stretchy and high waisted, so it shows the curves while still being very comfortable. I paired them with a print blouse that I wear buttoned up to the neck or simply open like that. I also like to wear this blouse with jeans. It's such a classic shirt!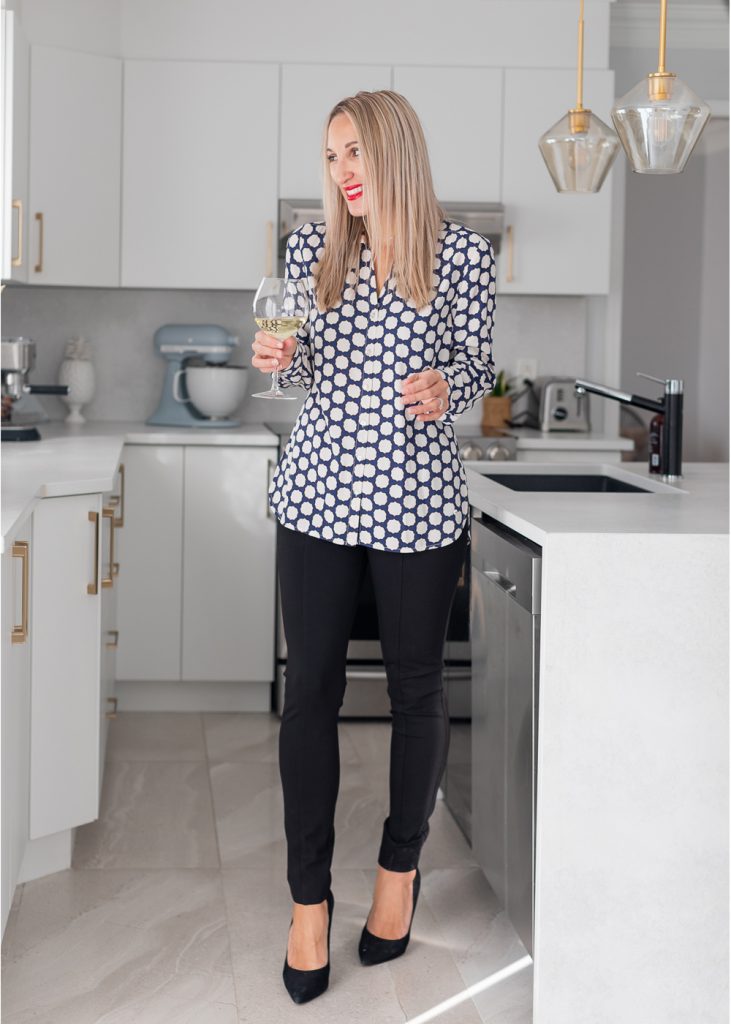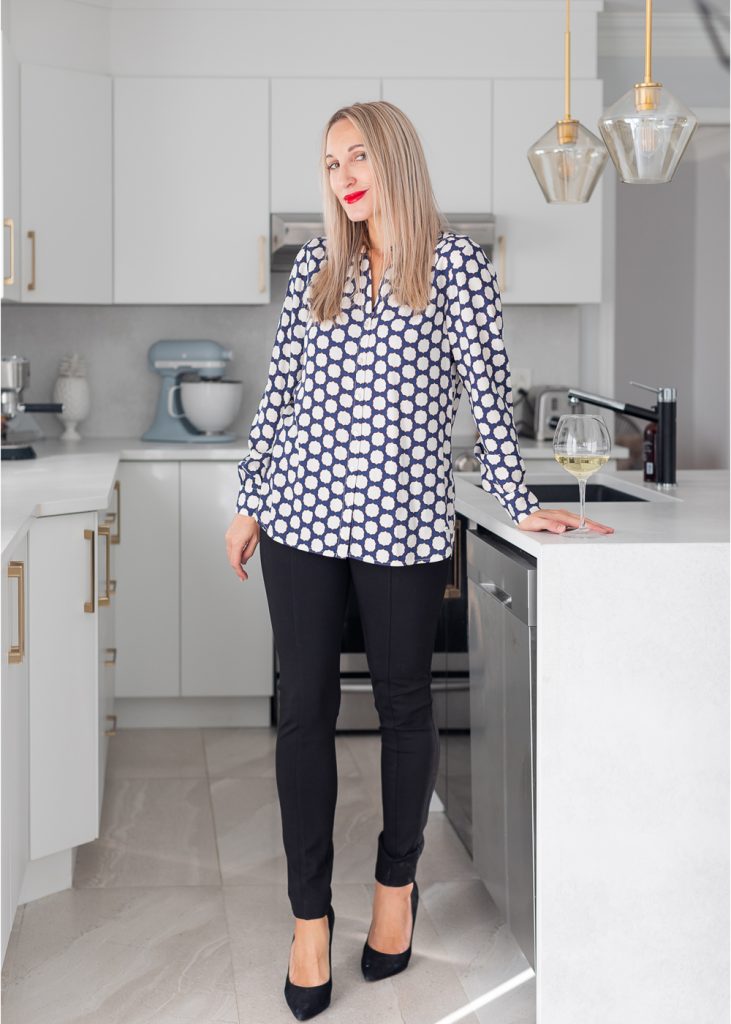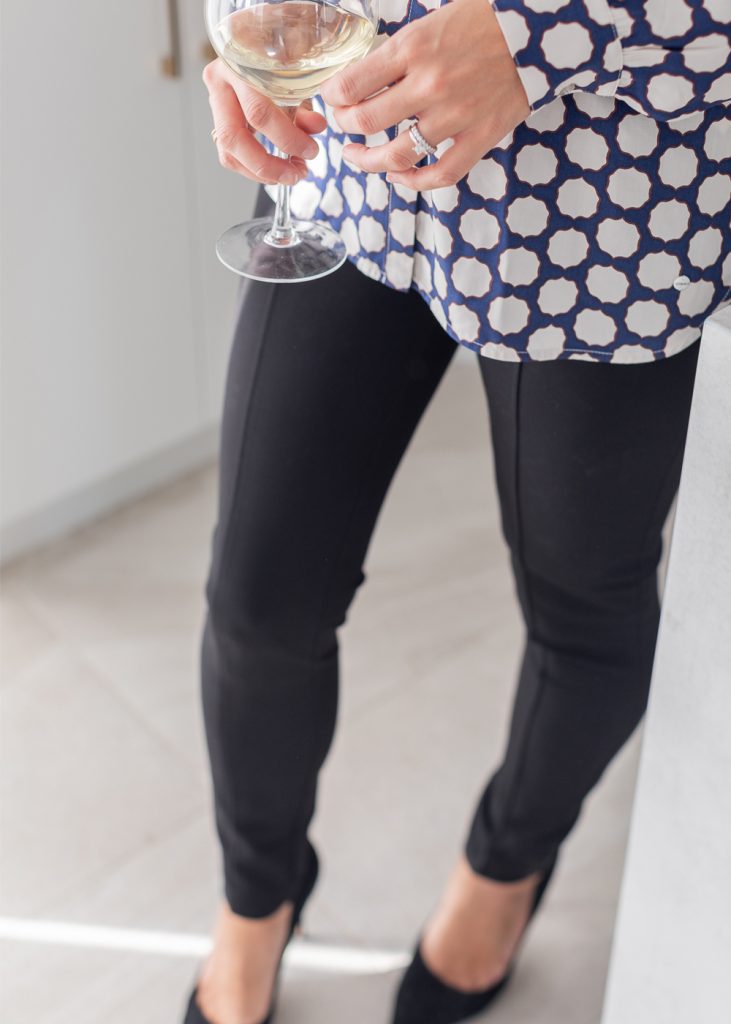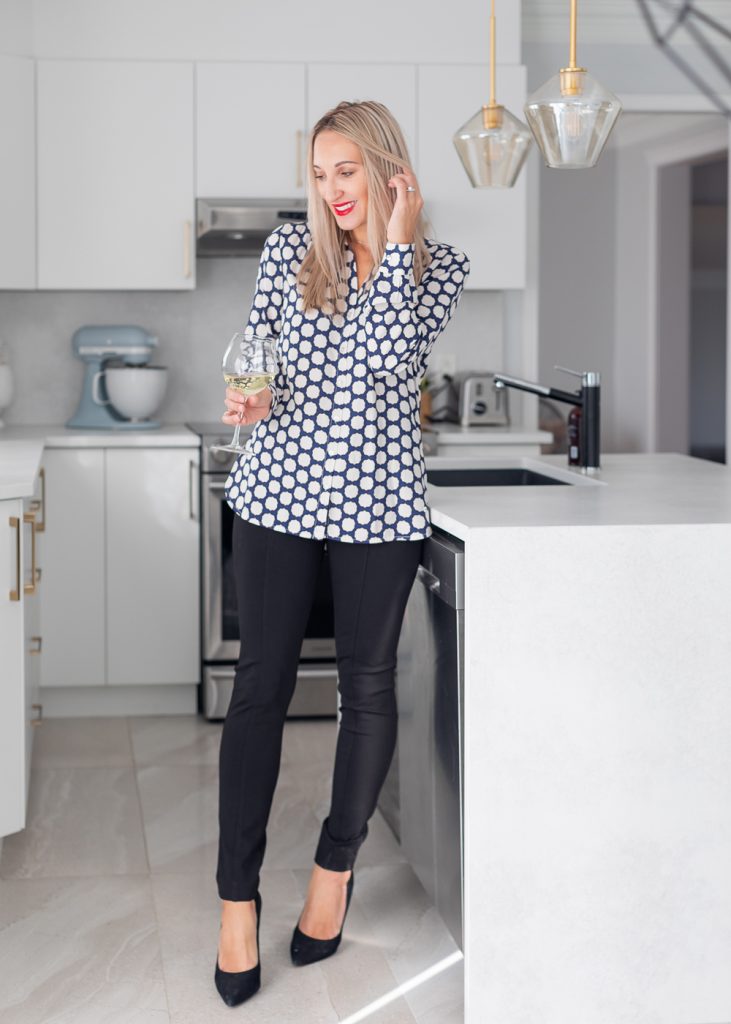 Look #2: For cocooning
I work from home, and although I like to be comfortable to be in front of my computer, I also prefer to be presentable (I get a lot of packages delivered, so I sometimes have to answer the door a few times a day!). I fell for Olsen's red jacket, which I easily wear from morning to night! It is super comfortable and not too warm, and it is as good alone or worn over a cami. I'm also in love with these jeans – which I recently wore during a flight of more than 5 hours! Olsen's pants are mostly high-waisted – so advantageous! – and stretchy for ultimate comfort and style.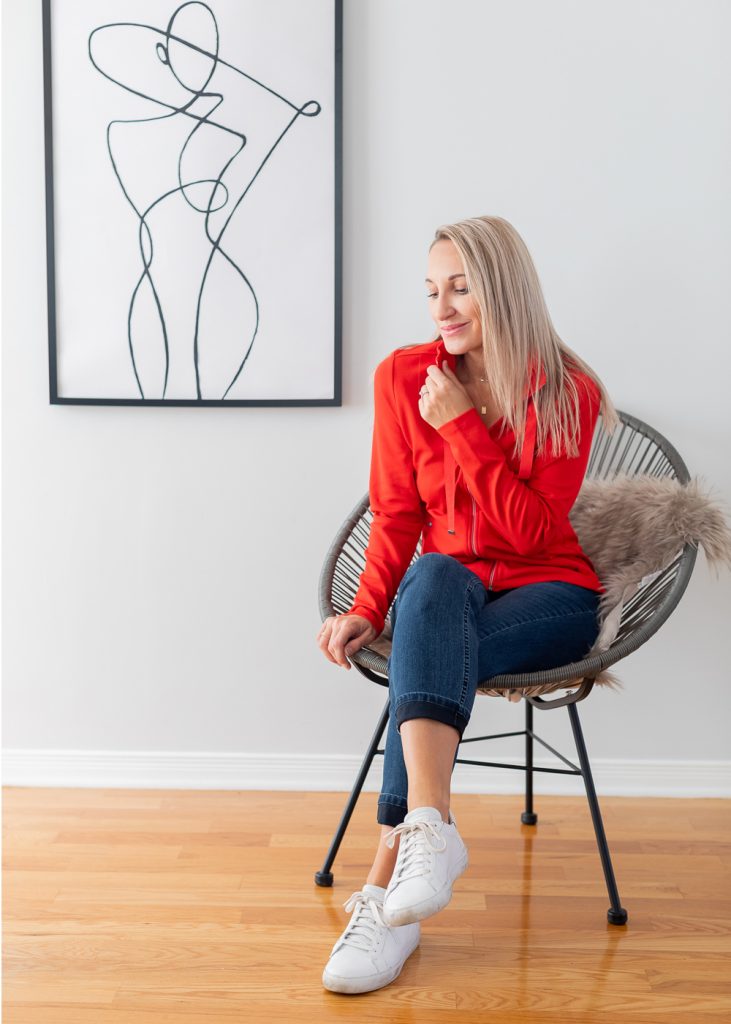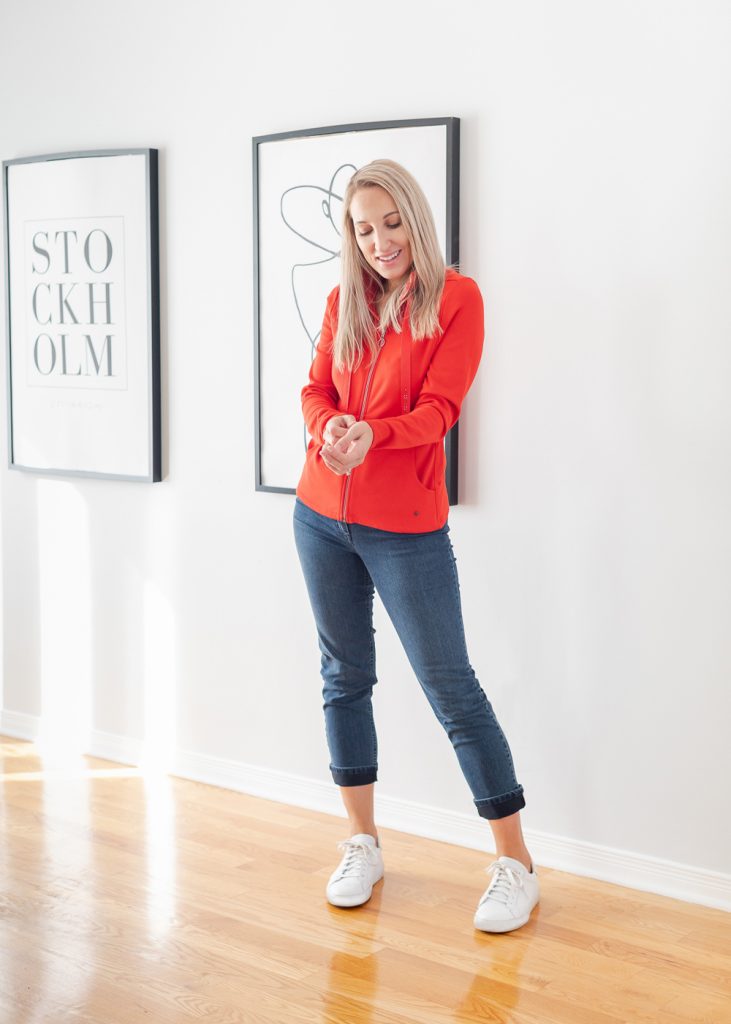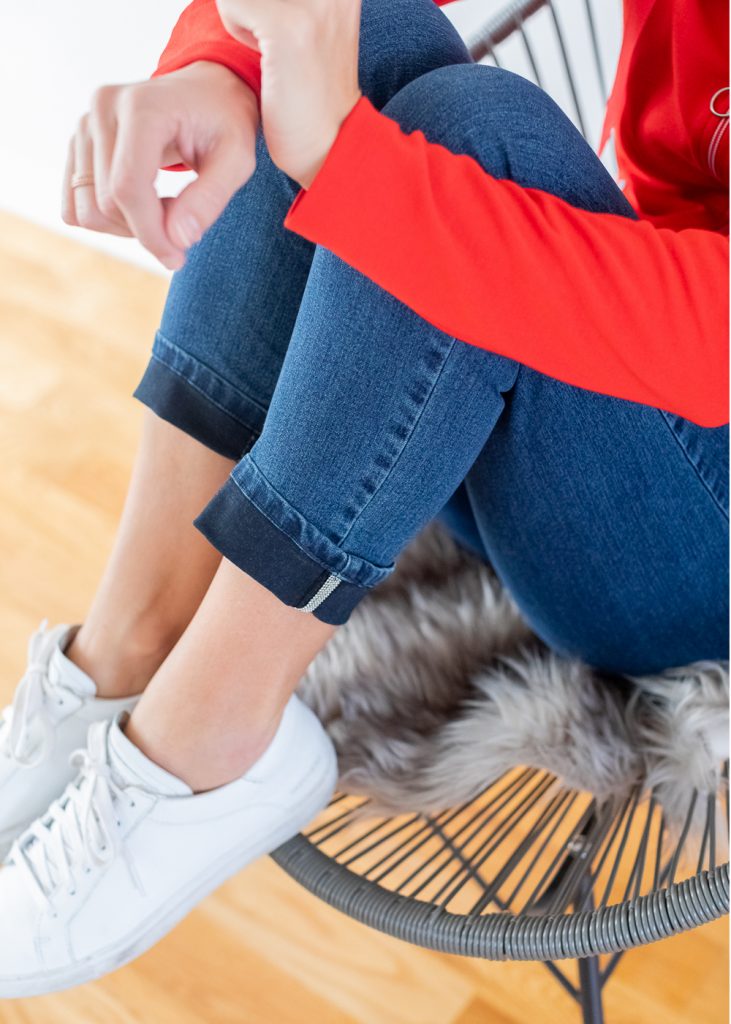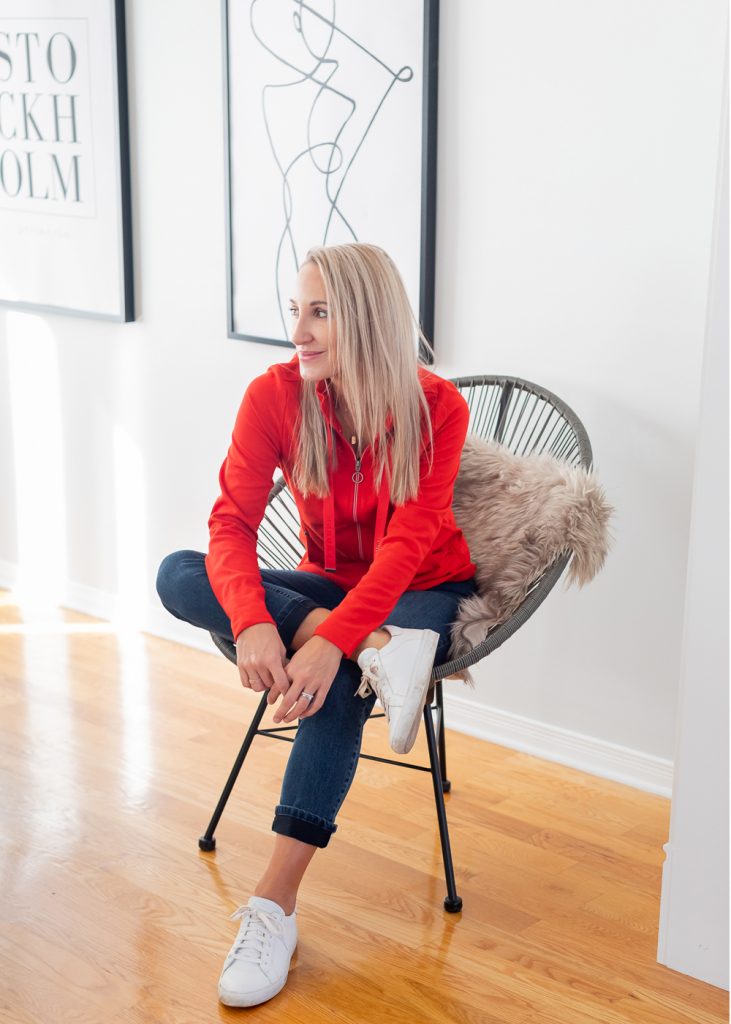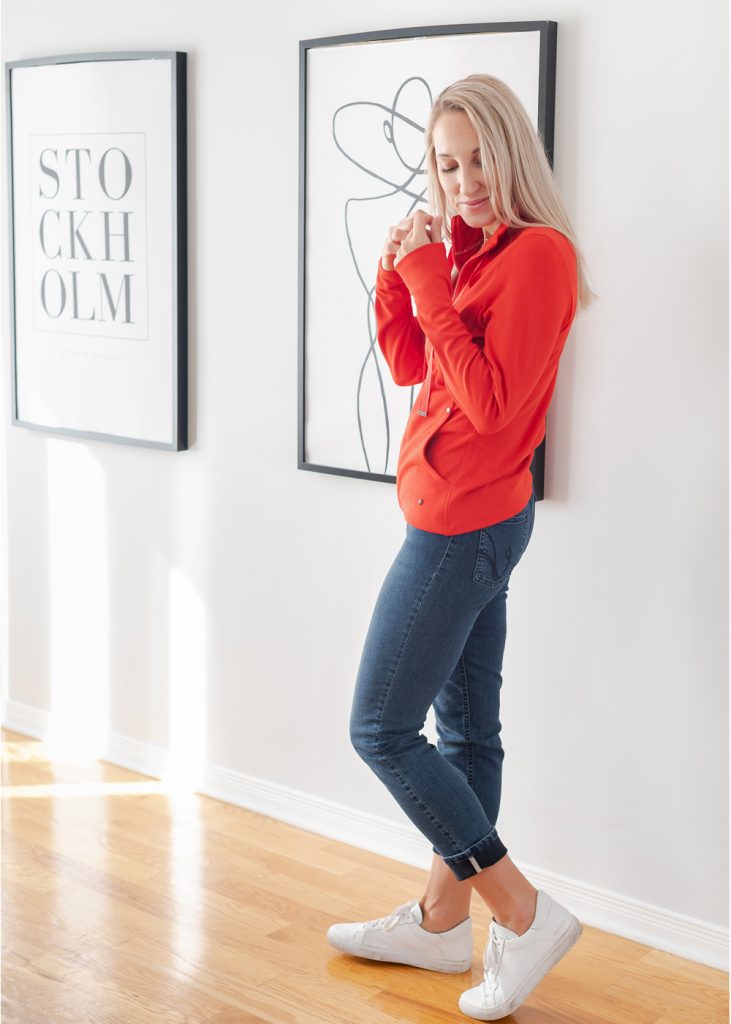 Look #3: To do errands on the weekend
Since I was very young, I've always loved yellow. I'm just so attracted to this shade that stands out from the rest. So this yellow sweater is literally a boost of sunshine in my wardrobe! I love it. I wear it with grey-colored jeans like these, or even, with a leather skirt. I think you haven't finished seeing me wearing this turtleneck, plus, it's so soft on my skin! Special mention to the high-waisted, stretchy grey jeans that complement the yellow sweater, don't you think?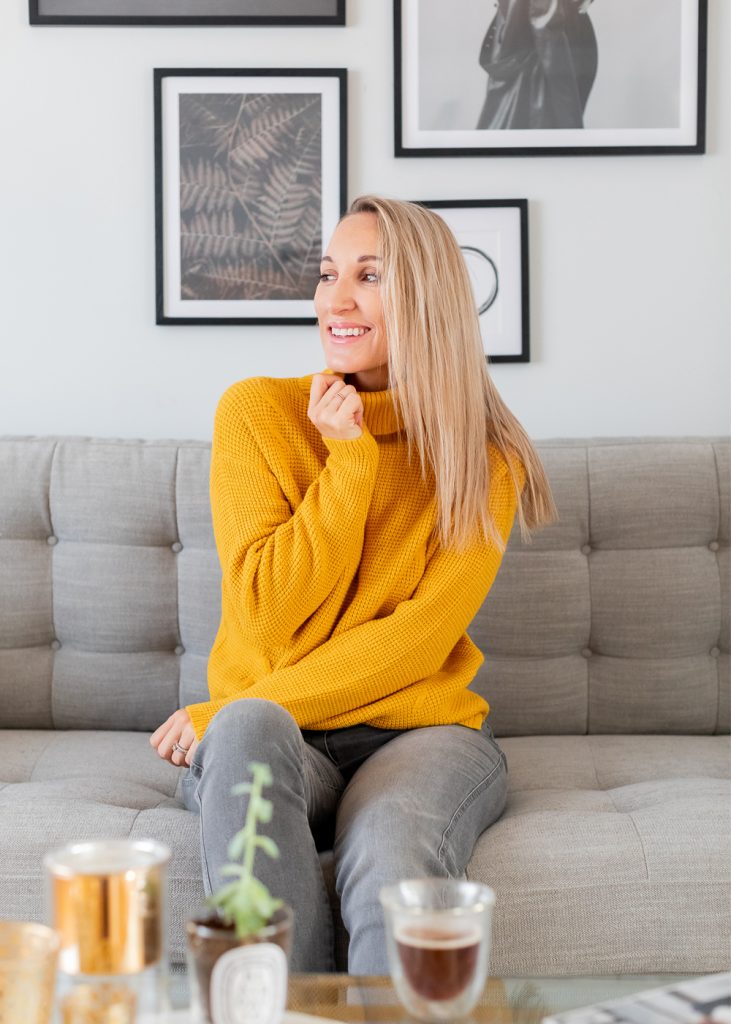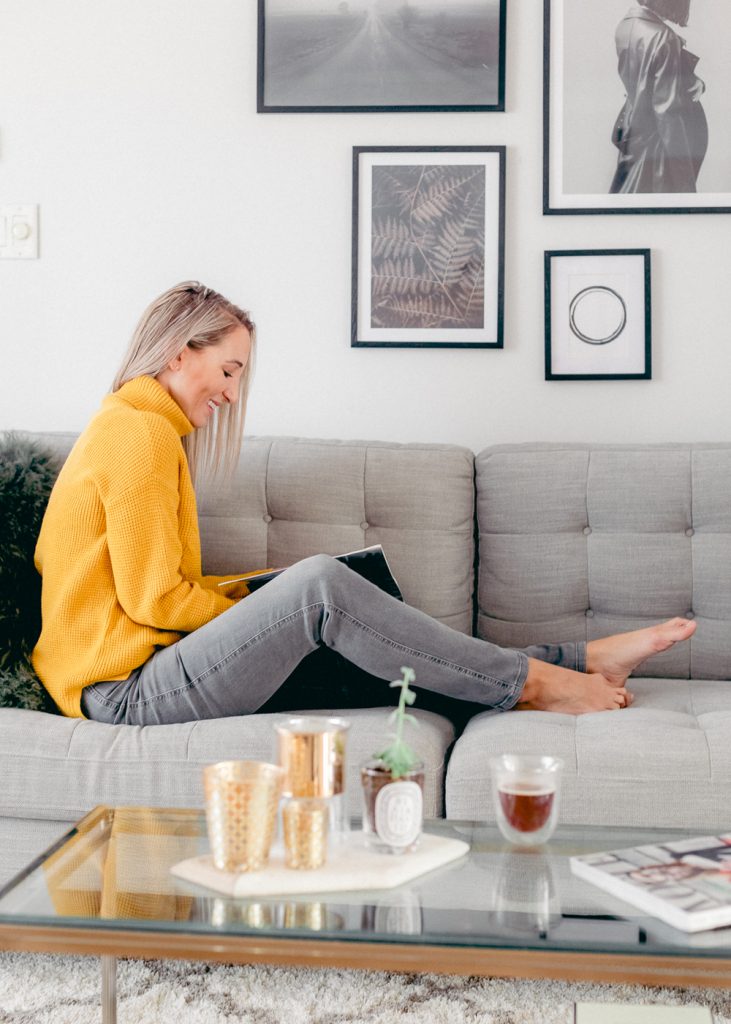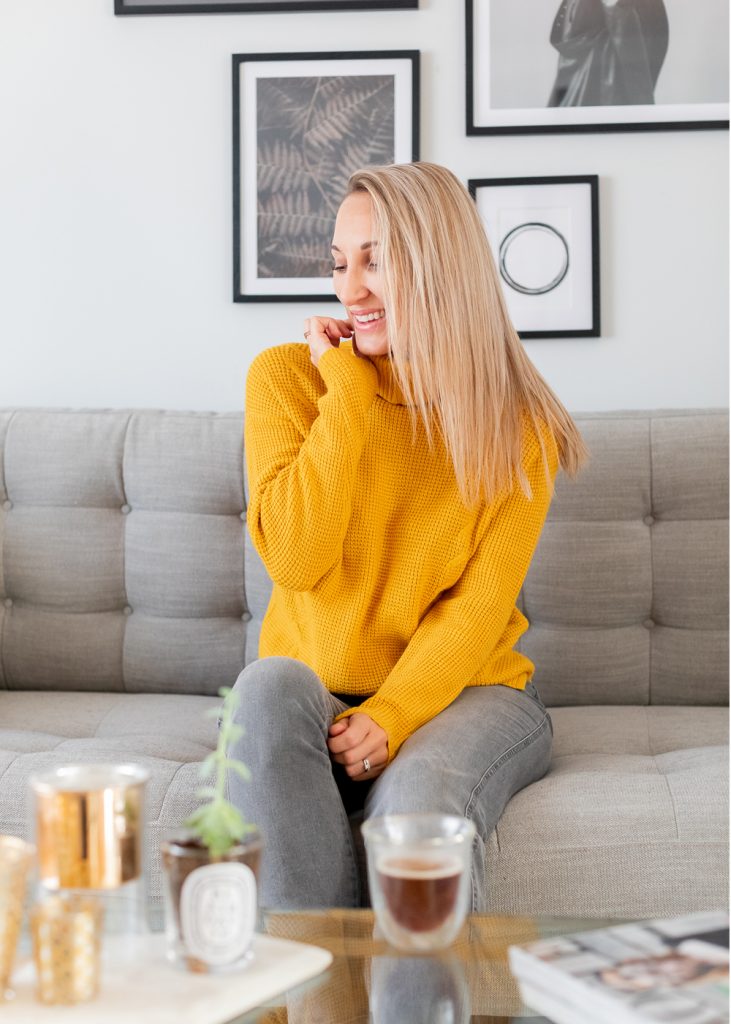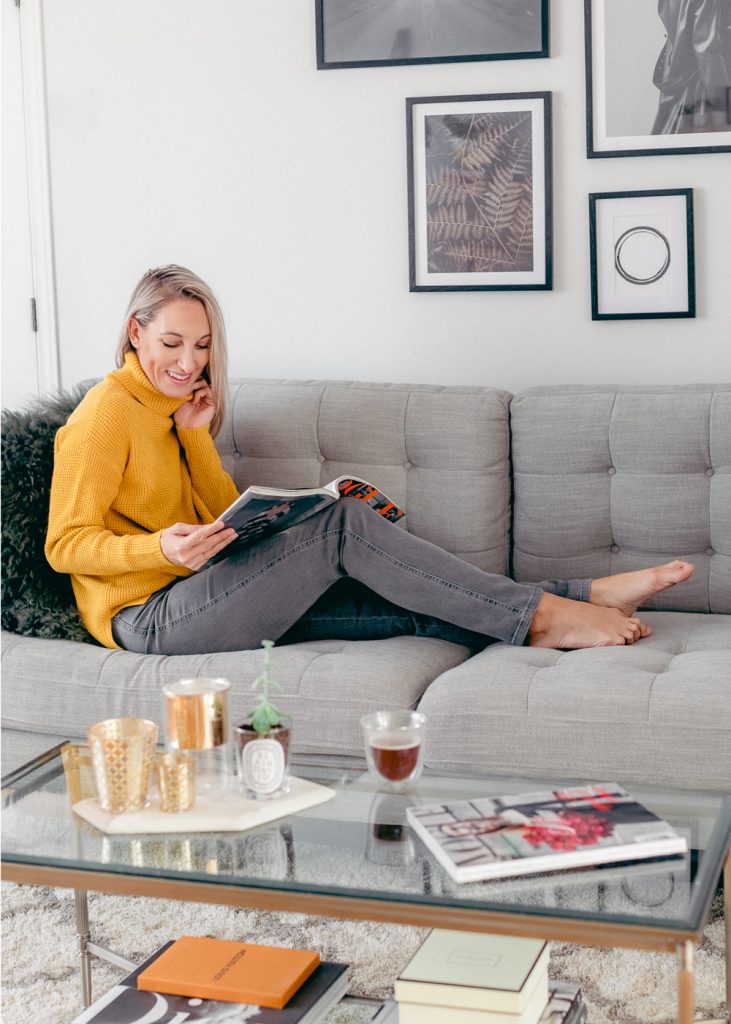 Look #4: For my professional meetings
Obviously, with what I do in life, I can afford to opt for casual looks when I go out to cover an event or to meet with a client. I like to wear a loose blouse like this one. It's very convenient, it can be worn with absolutely everything! I also really like the leopard print jacket, which allows me to be comfortable and warm, but also stylish!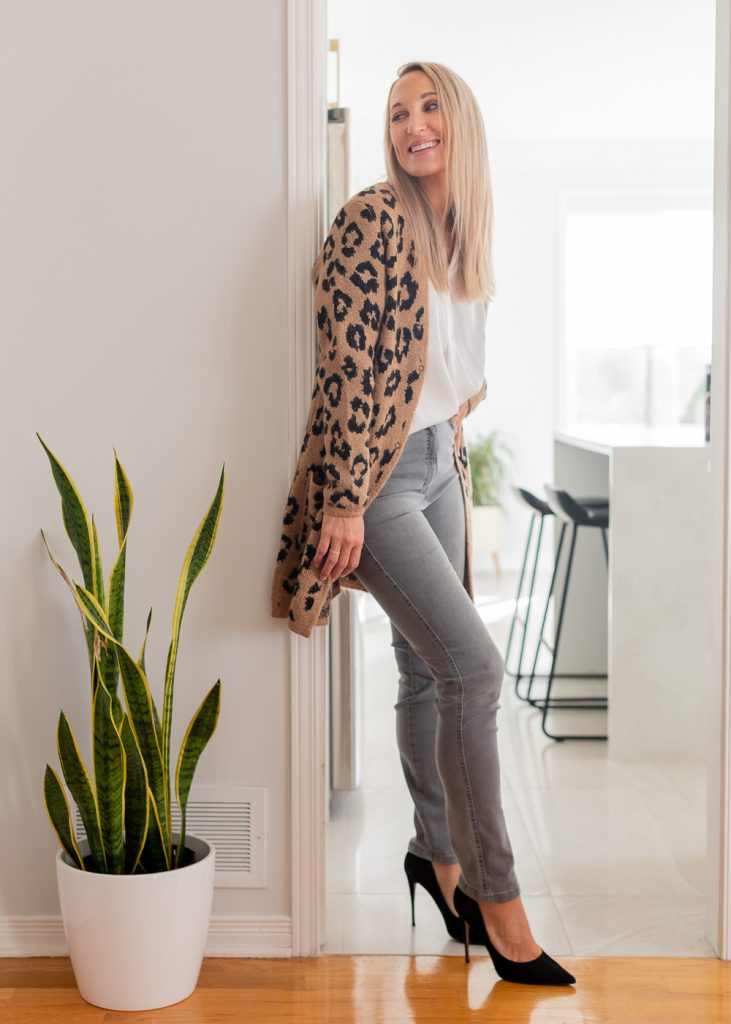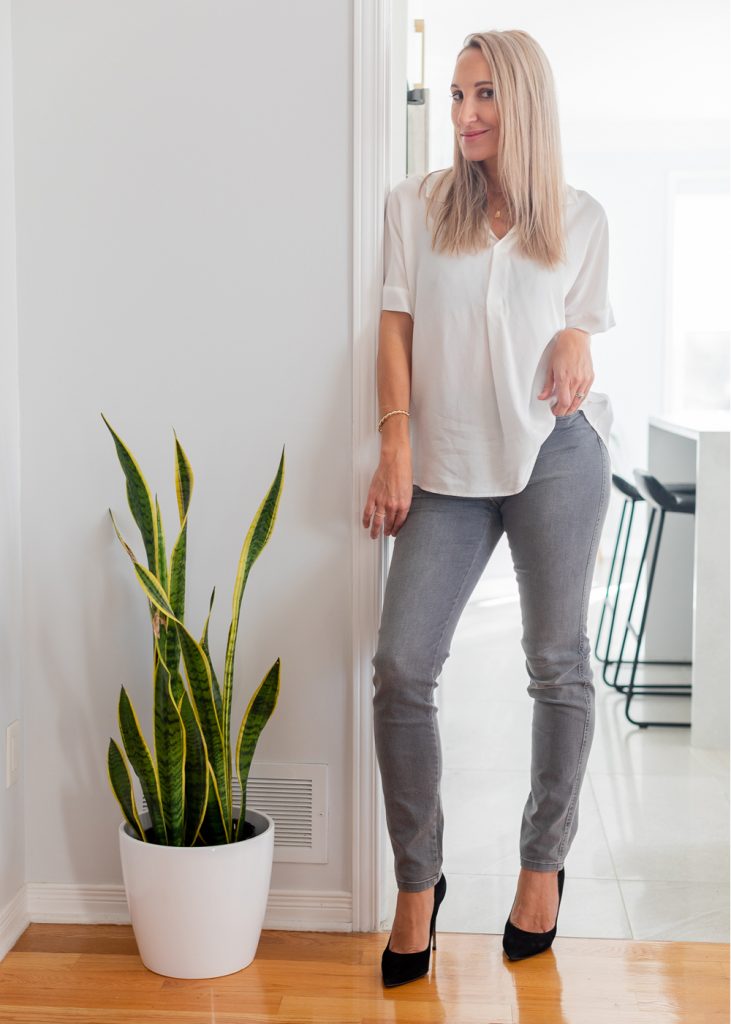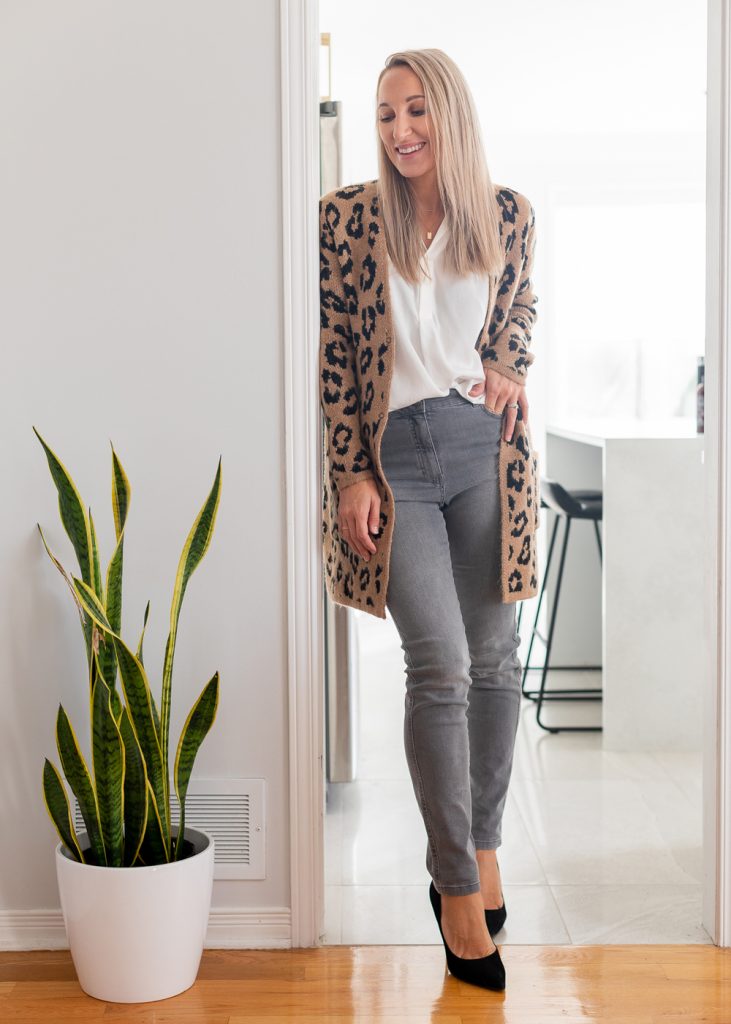 All these looks have been put together with Olsen pieces. Which one is your favorite?
*This post has been created in collaboration with Olsen