If you've seen me recently on the street, chances are you've seen me wear my beige and black two-printed scarf by Olsen. I wear it as much outside as inside, because it's warm but also, because it's super stylish.  Do you always wear your scarf the same way? I had fun finding four different ideas to wear your scarf this winter, which one do you prefer?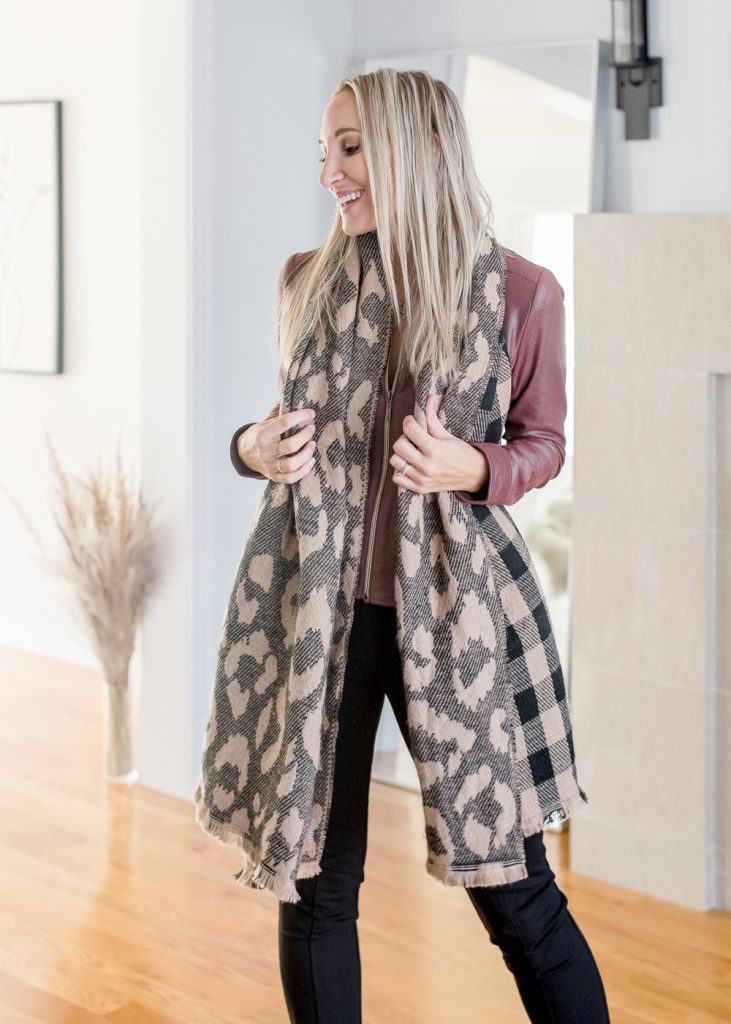 Bandana way
If you have a larger scarf that you want to tie around your neck, the bandana style is a great way to do it. Just fold it into a triangle and bring the two smallest ends around your neck. That's it!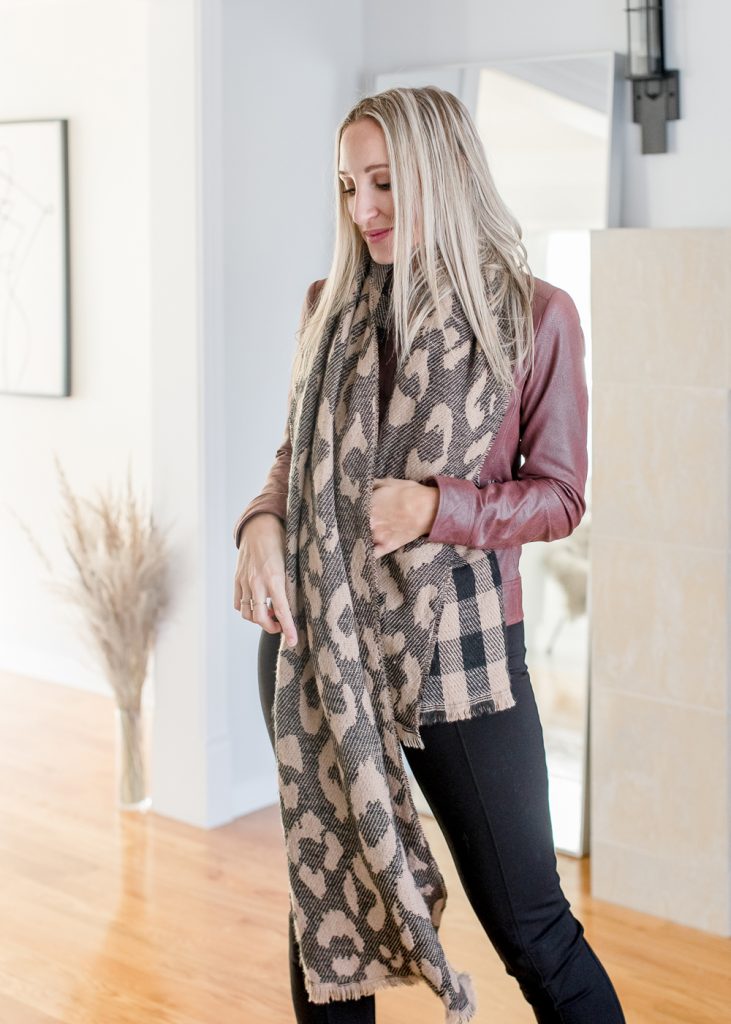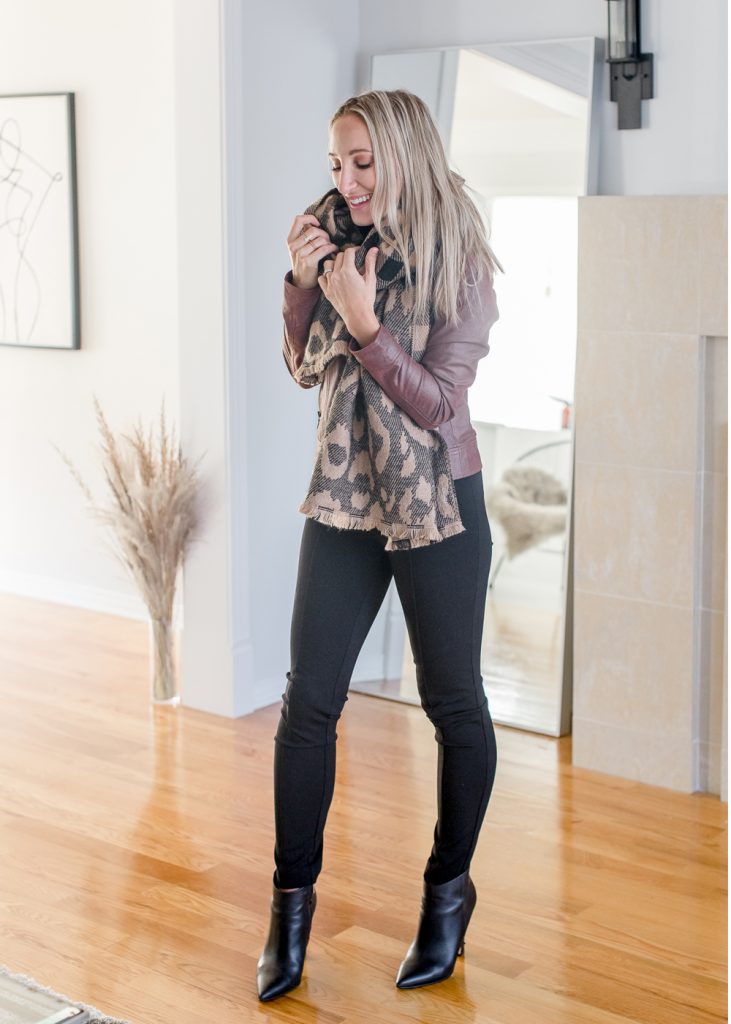 With a belt
Another way to incorporate a scarf into your look is to tie it in front with a belt. If you have a large scarf like the one I'm wearing from Olsen, fold it in half to form a triangle. Then just drape it around your neck and put on a belt.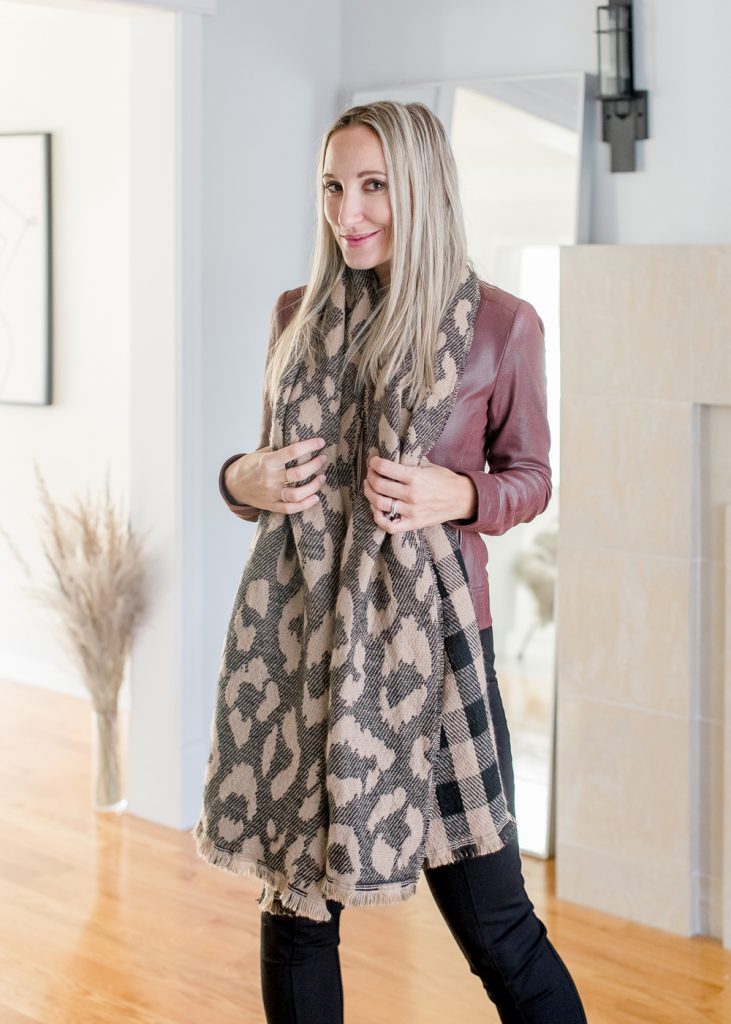 Half knotted
A simple way to wear your scarf, and that's exactly how I wear it here. Start by folding it in half into a triangle, then wrap it all around your neck. You can also loosely attach the ends if you feel like it.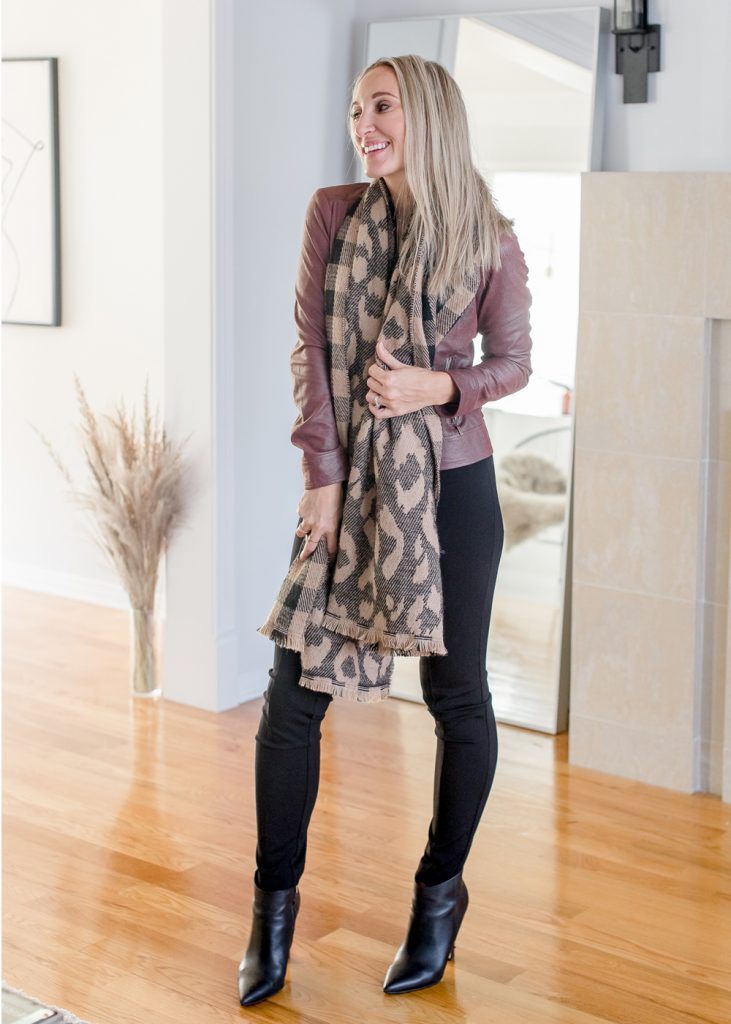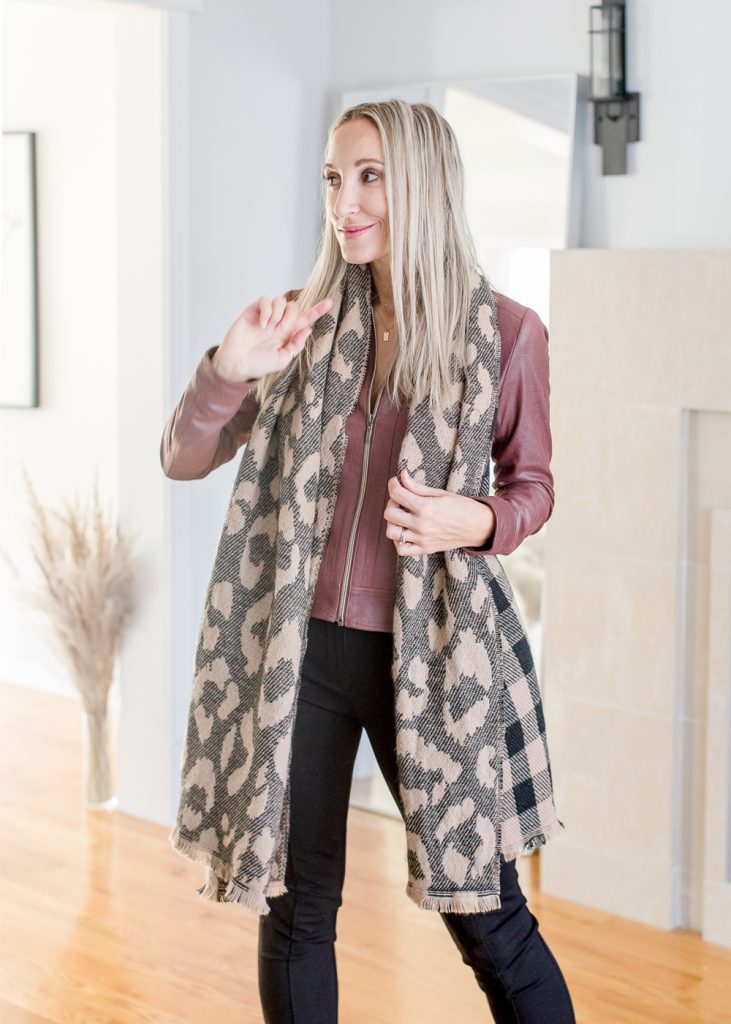 Infinity
Easy! Tie both ends of the scarf to make a long circle and tie it around your neck several times to make it an infinite scarf.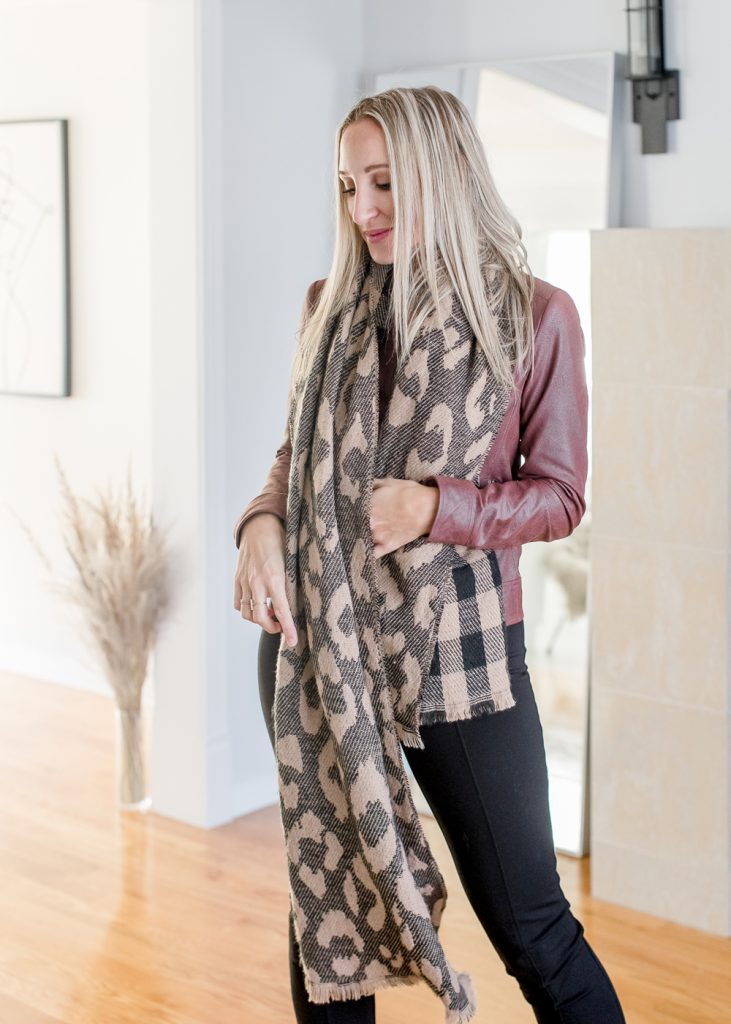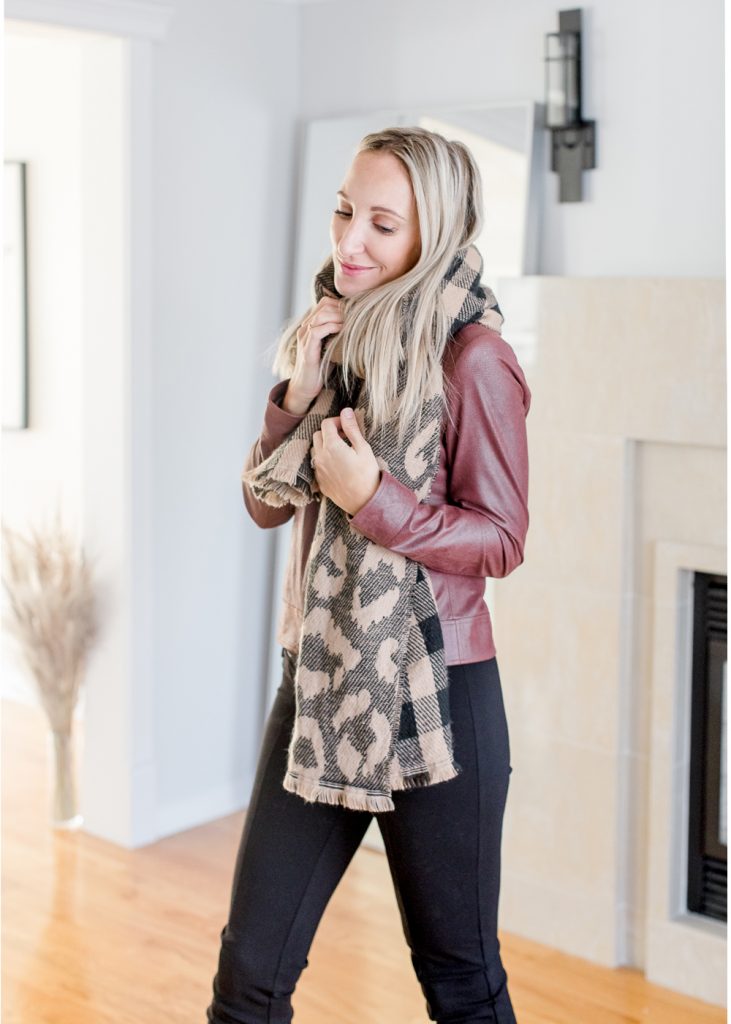 Which of these ways do you prefer?
Shop my Olsen look online at www.olsen.ca, or find an Olsen boutique near you at www.olsenfashion.com/find-a-boutique/.
This article has been sponsored by Olsen