It has long been agreed that white was outlawed after Labor Day – many still follow this fashion-level rule. Is that true, white shouldn't be worn after the first weekend of September? Personally, I'm rediscovering this color every Fall.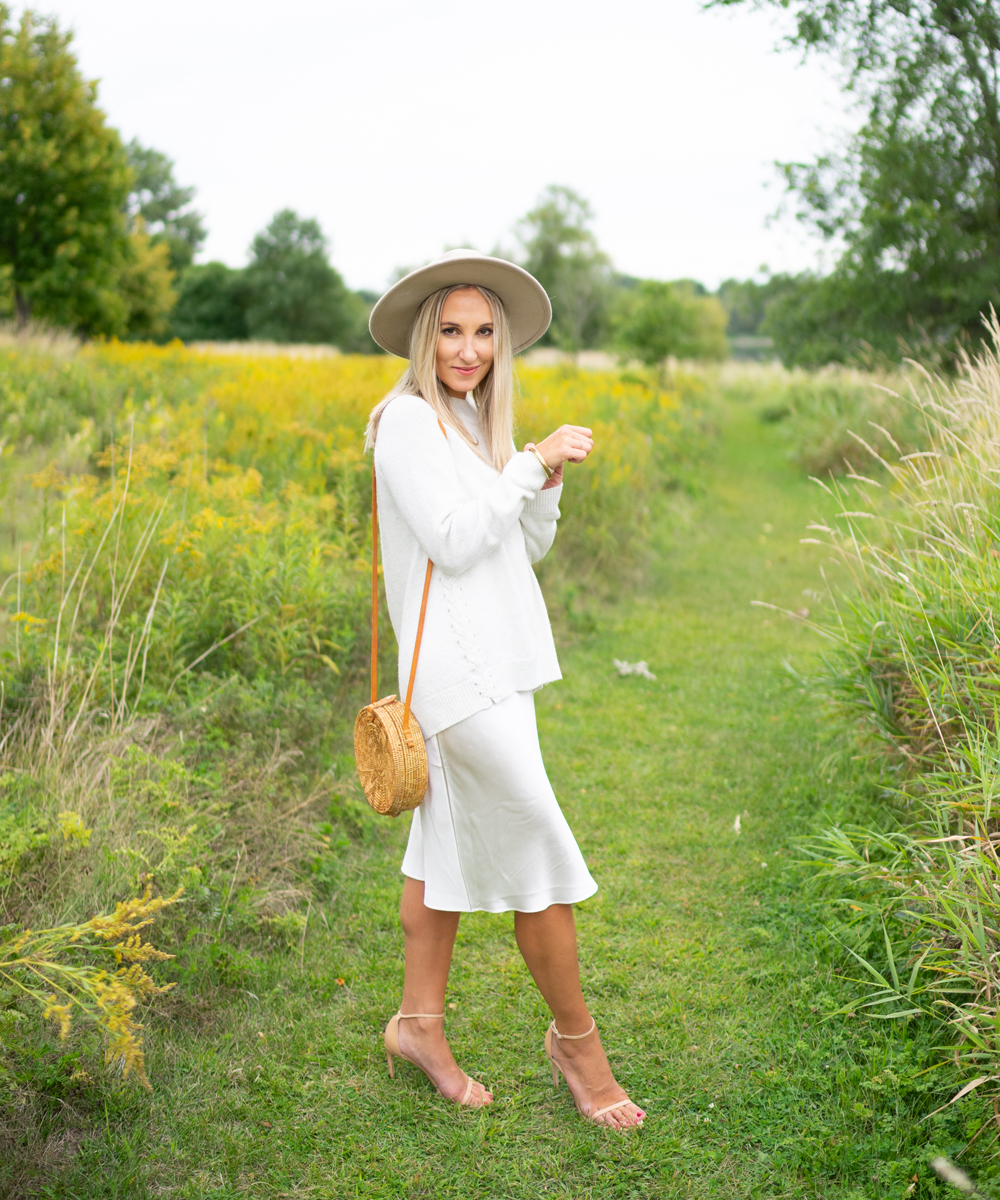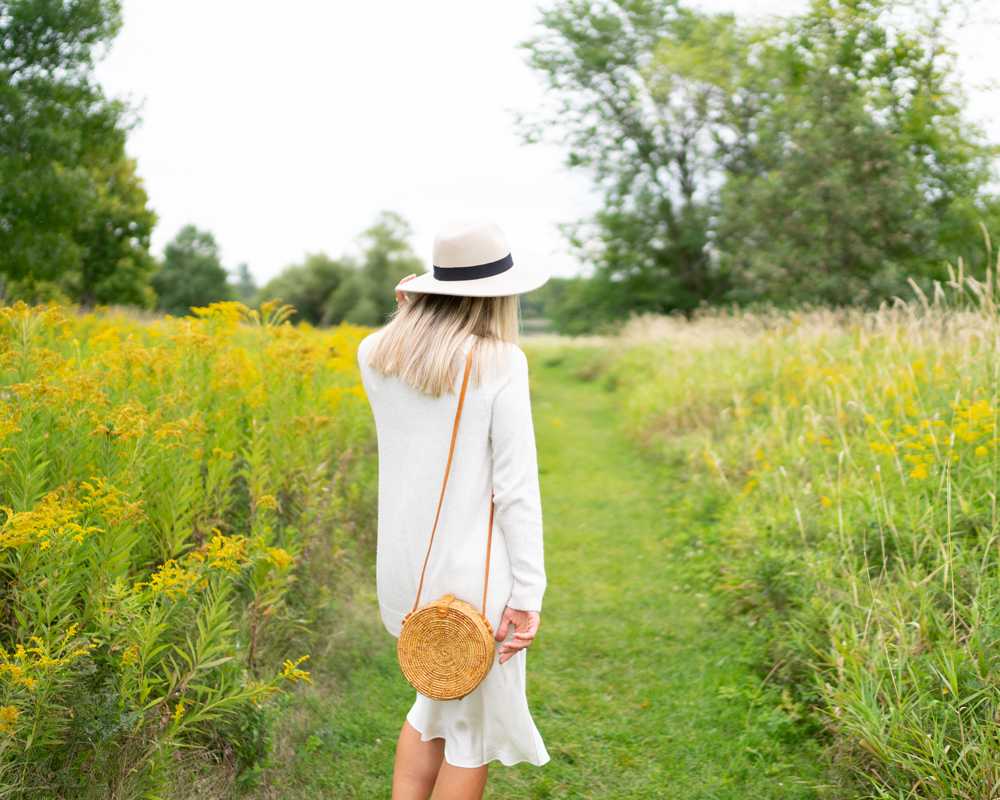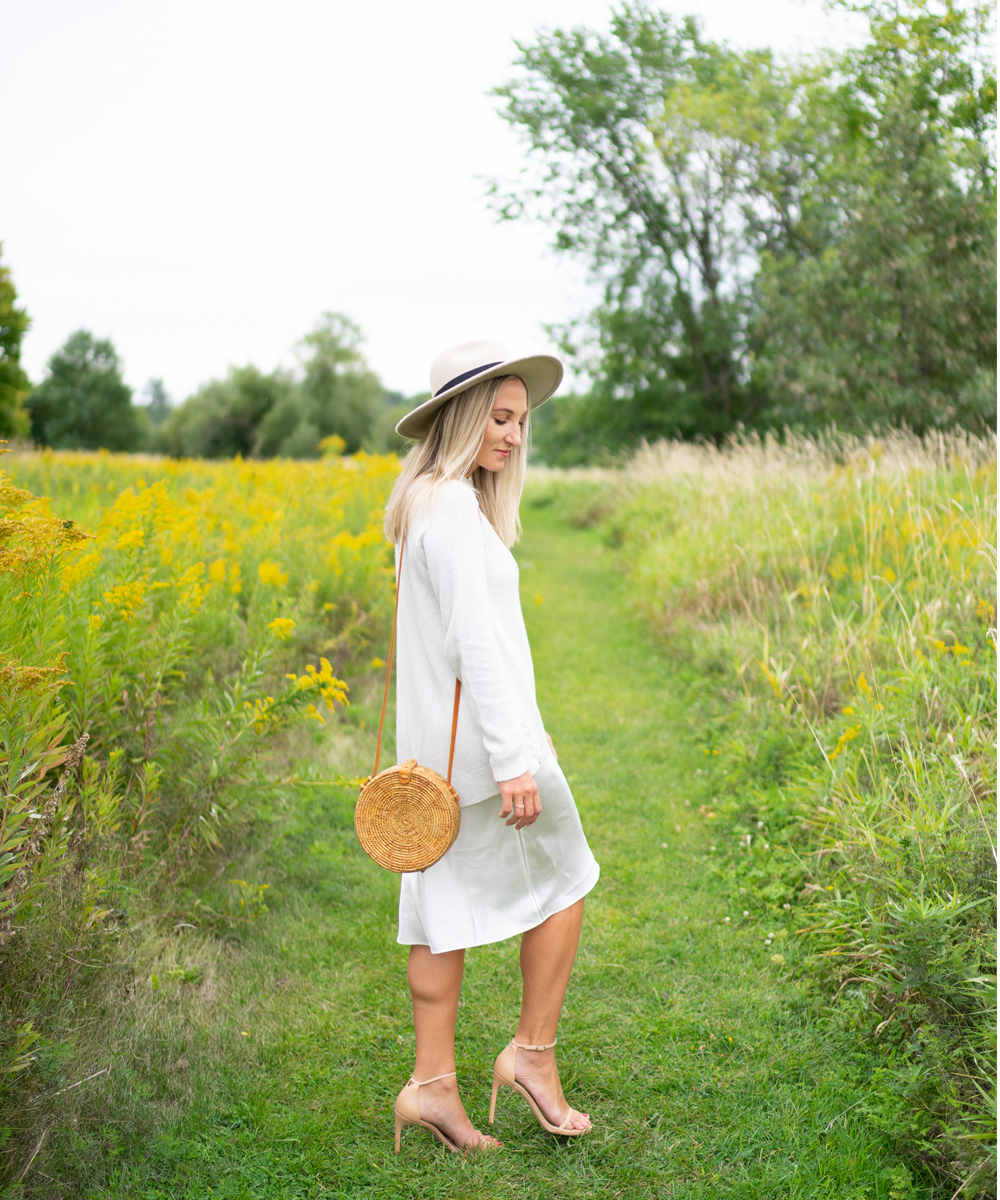 I often say this: I think fashion is a creative and personal way to express yourself, and although there are some good taste rules to know, I've long since given up the idea of not wearing white in the fall. It's so beautiful, it's a timeless color, and it's perfectly appropriate for the season.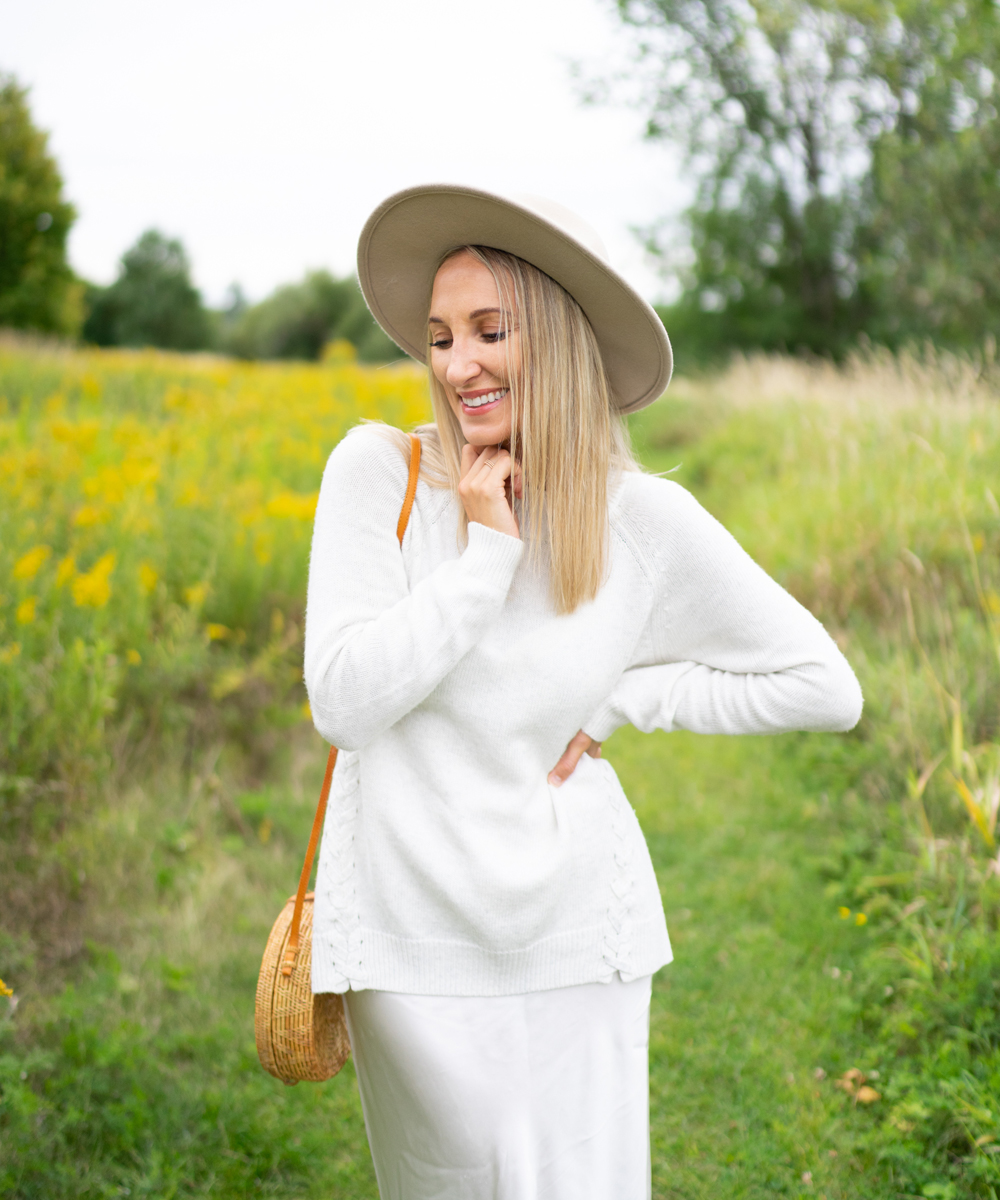 My advice when wearing a monochrome look: play with textures and mix completely different fabrics, like here, a silk dress with a wool sweater. That's my favorite look right now!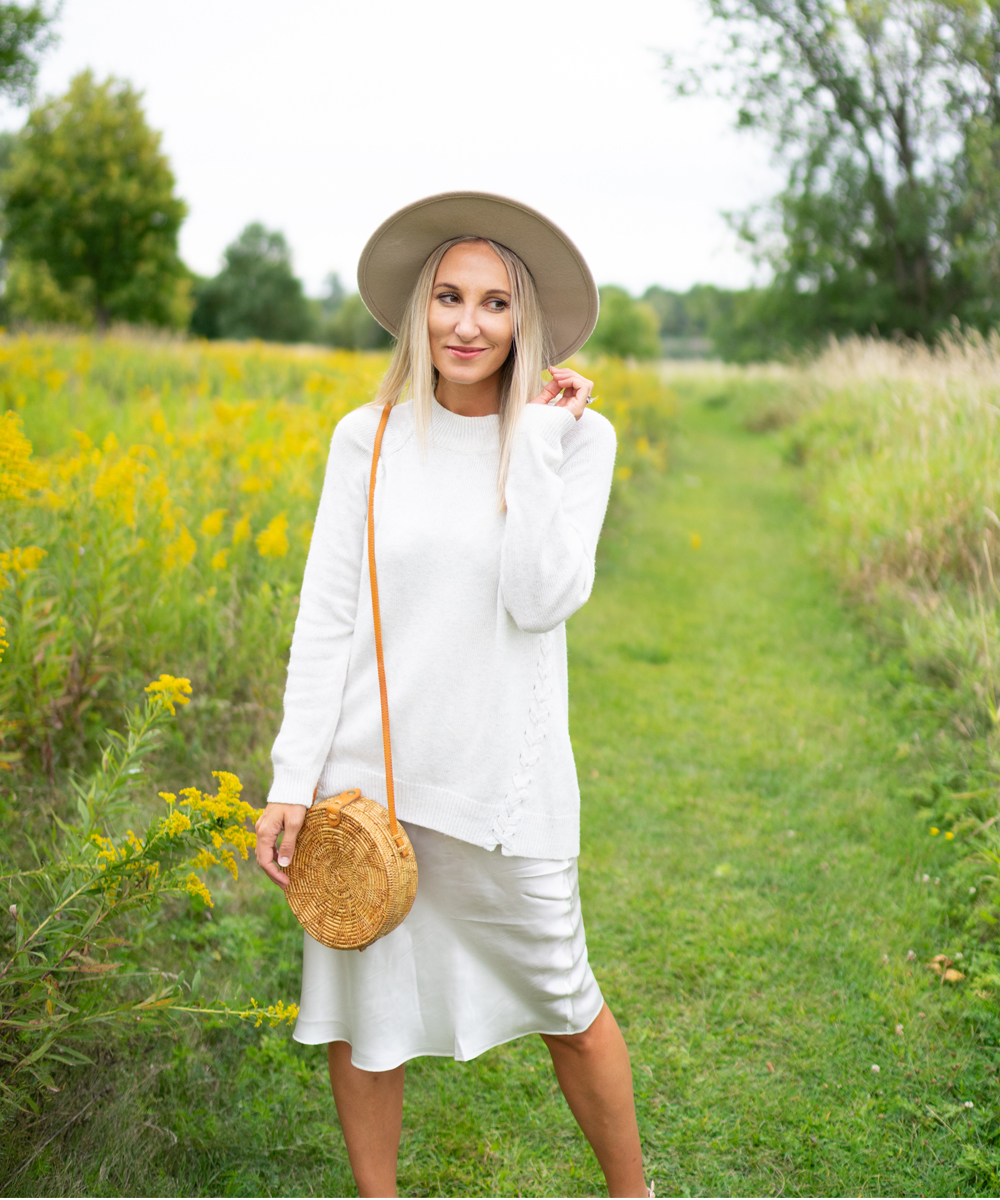 This winter you'll probably see me with a cream-colored coat, or white wool pants. Does that change your perception a little bit? I hope so!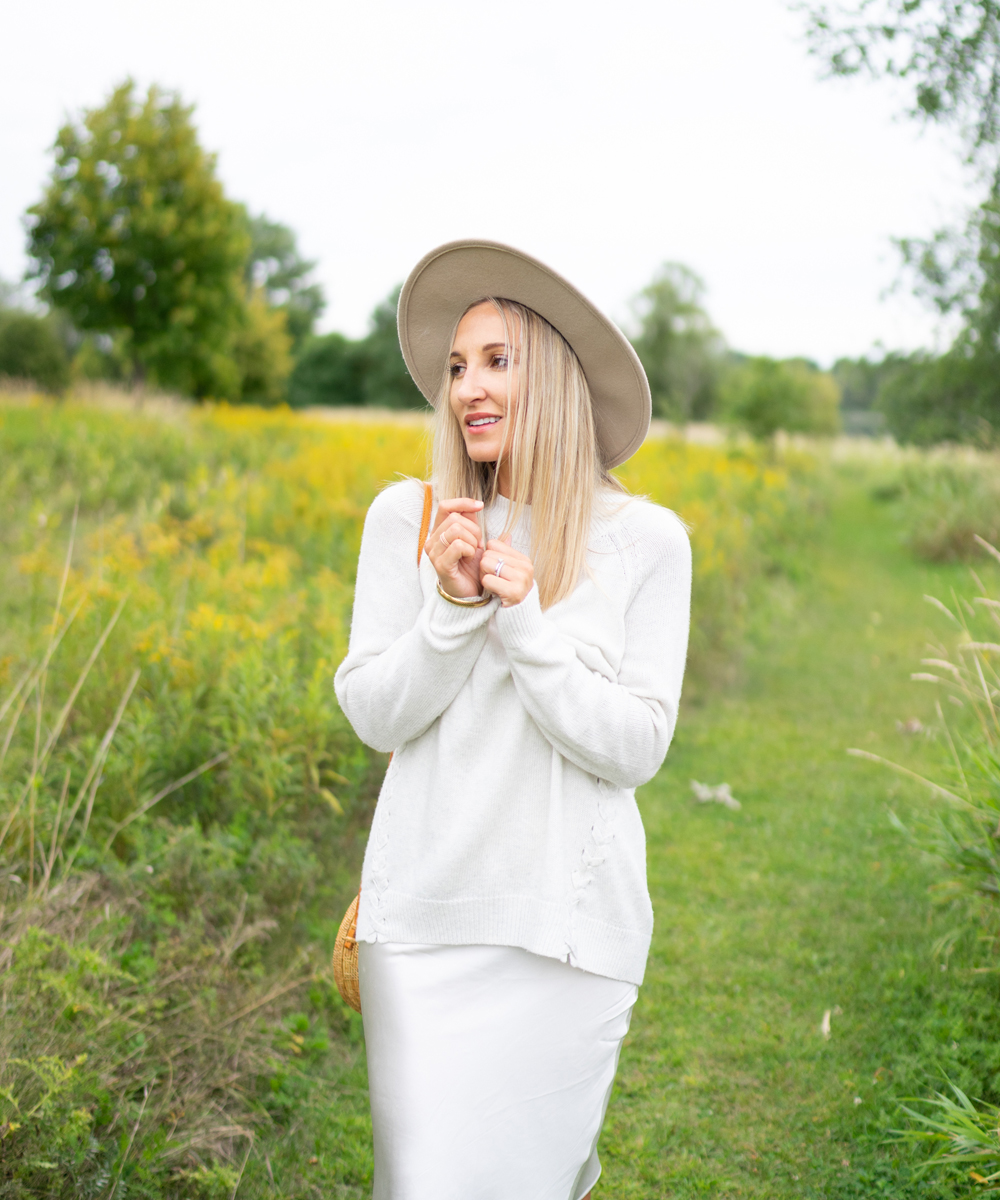 Dress: Simone Perèle
Pull: RW-Co
Shoes: Stuart Weitzman
Handbag: Amerii
Hat: H&M
Photographer: Tristan Lauzon