A perfect snack to grab before heading to the gym or even to give to kids. Plus, it's so easy to make. Enjoy!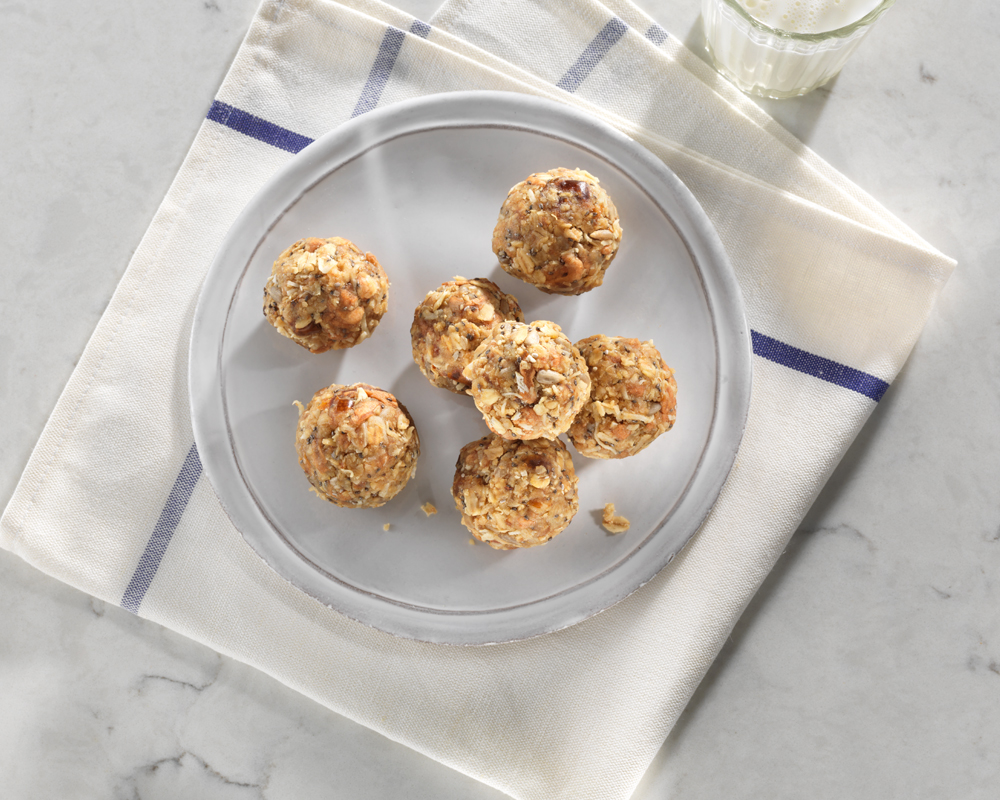 INGREDIENTS:
1 container (104 mL) Mott's Fruitsations Unsweetened Apple Sauce
1¾ cups (425 mL) large flake rolled oats, divided
½ cup (125 mL) chopped, pitted dates
½ cup (125 mL) chopped dried apples
½ cup (125 mL) flaked coconut
¼ cup (50 mL) tahini (sesame seed paste)
¼ cup (50 mL) unsalted, raw sunflower seeds
2 tbsp (30 mL) chia seeds (optional)
DIRECTIONS:
Pulse 3/4 cup (175 mL) of the oats in a food processor until fine. Add dates and dried apples; pulse until finely chopped. Scrape into a bowl.
Stir whole oats, apple sauce, coconut, tahini, sunflower seeds and chia (if using) into the dried fruit mixture until well combined. Scoop rounded tablespoon portions and form into tight balls. Reserve in an airtight container in the refrigerator for up to 3 days (or freeze for 1 month).
Makes 20 balls.
TIP:
Replace the tahini with your favourite nut butter such as peanut, almond or hazelnut.