What makes a picnic an unforgettable experience?
At times such as now, where a global pandemic is forcing individuals to cancel many social plans and holidays, safe gatherings with a handful of people can make all the difference in the world. A picnic adventure is the answer to mood swings and pandemic gloom. It's time to reach out to your friends and relatives and plan a day out under the sun. Yummy food, excellent company, and plenty of sunshine, what else do you need to create a pocket of happiness that fills you up with positive energy?
However, 2020 is an odd sort of year. You can't just pack a basket and head to your local park. You need to think outside the box to keep you and your guests safe and satisfied. Here are some tips for planning your safe picnic adventure: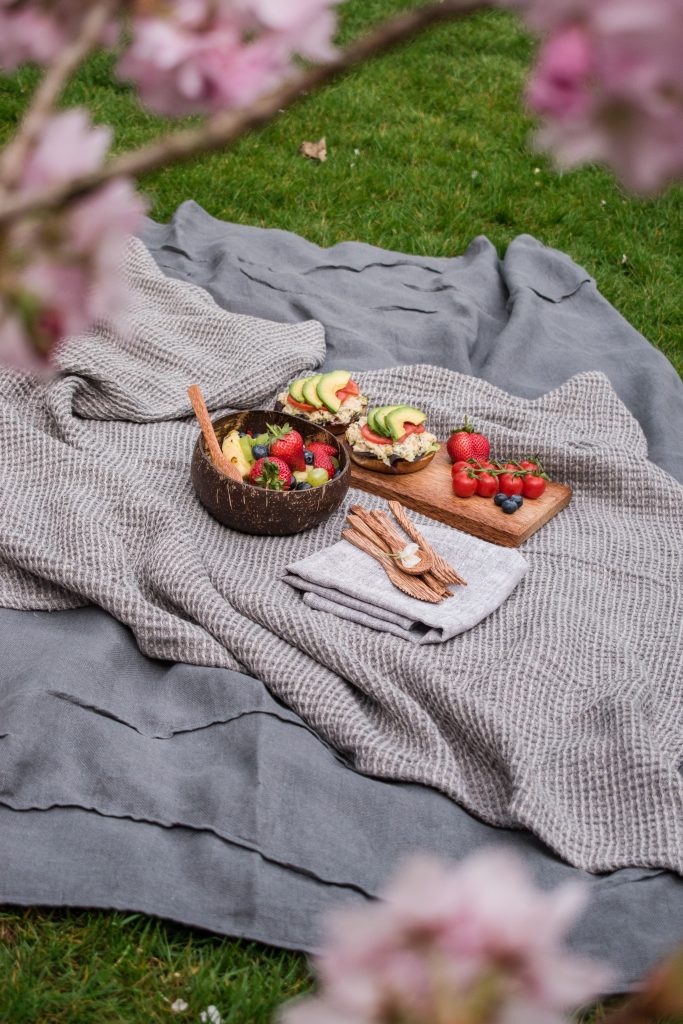 Elevate the food basket
Everybody loves a bite in the sun. When you sit down on an elegant picnic blanket, it's fair to say that you can't expect a Michelin-star menu. Nevertheless, you can make the experience luxurious and memorable with some creativity. A subtle Millennial pink blanket with rustic mason jars filled with homemade snacks will immediately make everything taste so much more real. No time to prepare your snacks ahead? Opt for a cheese platter that can look stylish and only takes a few minutes to prepare.
Turn it into a trip
You need to soak up plenty of positive vibes. Select your guests – close friends and relatives – to keep health risks to a minimum. As mentioned above, you can't walk to the park and set the blanket on the lawn. You want to stay away from crowds. Therefore, why not make the journey part of the adventure too? If you're an experienced sailor, you can get in touch with your boat storage company to ask for help in getting the boat ready for a trip. If you prefer sticking to the road, make it a magical experience by hiring a vintage car. What's more quirky than a picnic by a classic vehicle?
Plan a stunning backdrop landscape
Where are you heading to? A beautiful picnic spot will give you the perfect backdrop for your photos. Make it count! Happy memories are food for your heart. If you are not sure where to go in Québec, aim for the Parc de la Chute-Montmorency, where you can immortalize the moment by a beautiful waterfall. Residents of Alberta can use the turquoise waters of Lake Louse for their picnic photos. If you're in Nova Scotia, take the time to plan the day on the glorious red sandy beaches at Anthony Provincial Park.
Don't forget the essentials
It's a day out, so make sure you're prepared for all eventualities. You shouldn't step out without sunscreen protection and a pair of sunglasses, regardless of the temperature. However, it can be helpful to keep a small first aid bag with you with anti-mosquito spray, blister plasters and disinfectants. You never know what the day might be like! Also, if you need a mask, check this website for the best surgical masks in Canada.
Planning a safe picnic with the people you love is no replacement for cancelled plans and holidays. But it is an adventure that can fill you with positivity and happy memories.
*Collaborative post