I'm teaming up with Wayfair to bring you The Spring Edit, a collection of advice, inspiration, and trends, and product picks for the upcoming season. I've been really looking forward to refreshing some rooms at home this Spring and I hope this will inspire to do the same!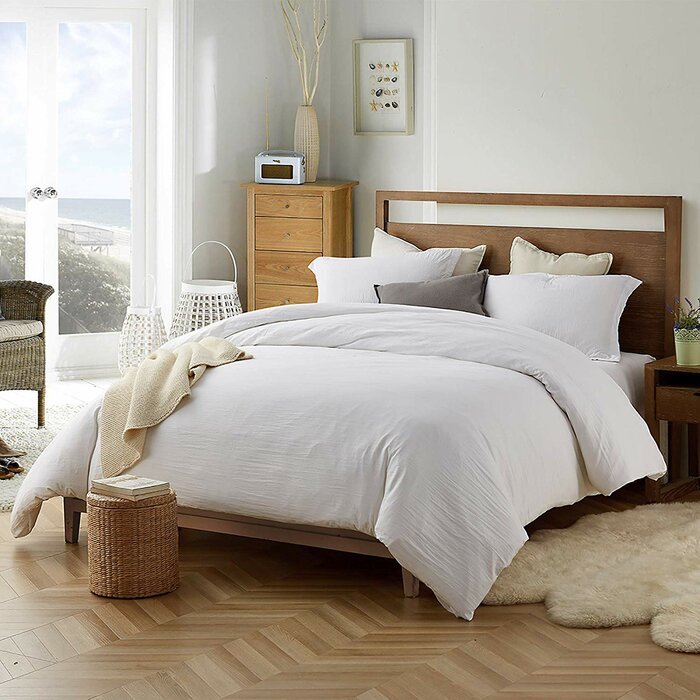 The Wayfair Spring Edit Q & A with Caroline Elie of The Everyday Luxury
Wayfair: Spring cleaning is basically an annual tradition for most people. What is the first thing you suggest to people who ask your advice on how to start getting organized?
Caroline: Focus on one room a day and make sure you finish organizing a space before starting to work on a new one. Also, it's easy to get emotionally attached to things, but I strongly believe that the energy has to flow at home, so make sure you get rid of things that don't serve you anymore in order to bring new and fresh items in your home.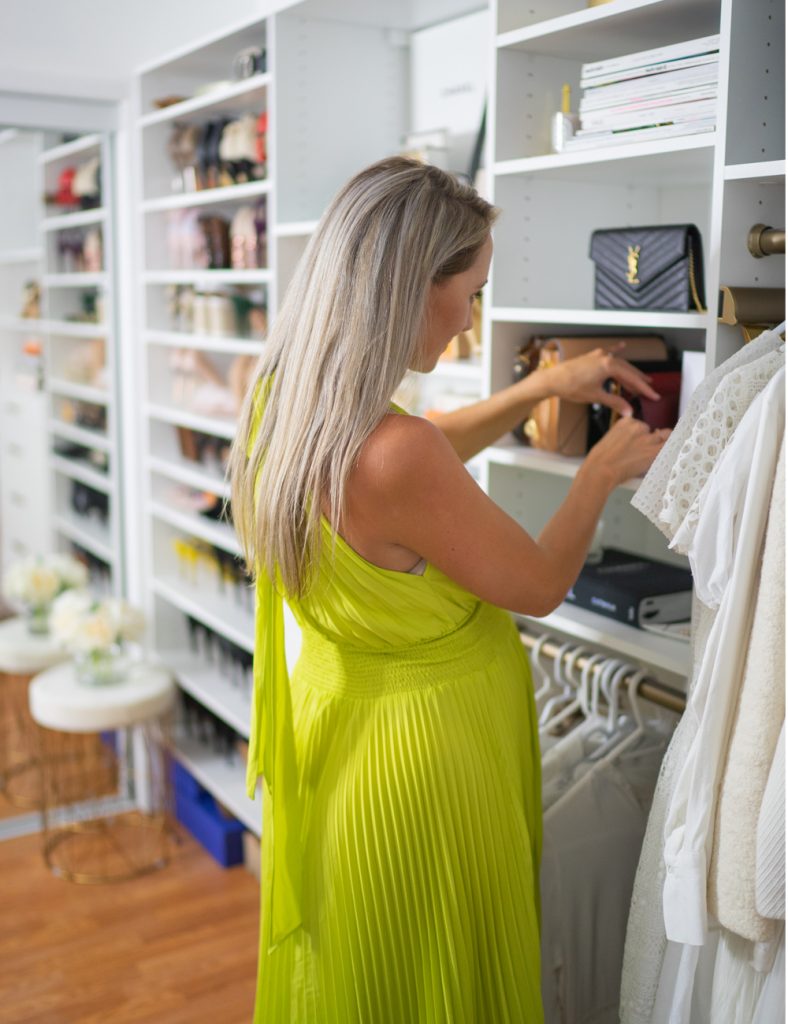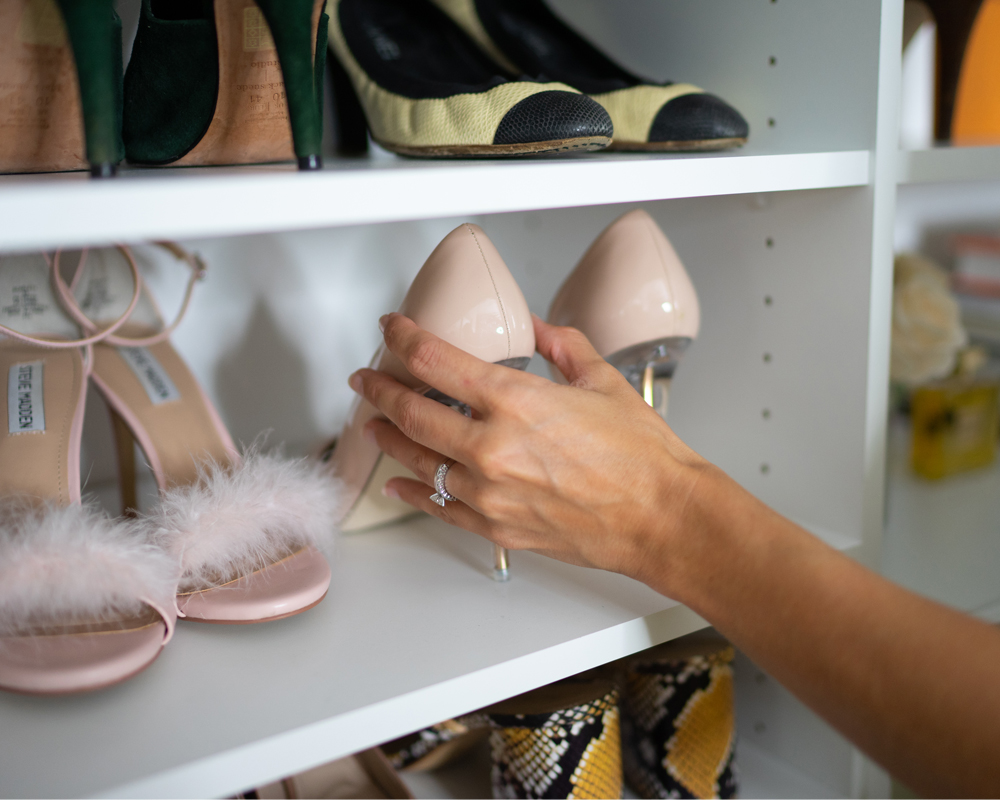 Wayfair: What are the top three spaces in a home that typically require the most organization?
Caroline: I would say the kitchen, definitely, the bathroom vanity, and in my case, my walkin closet!
Wayfair: Moving on to design aesthetics, which color palettes are speaking to you this season?
Caroline: I love a neutral palette with some color accents, and I really like this year's Pantone yellow called Illuminating, I feel like it looks great with grey and whites.
Wayfair: Are there any interior design trends that are really standing out to you right now?
Caroline: I love the minimalist trend, it's so beautiful and zen, but it doesn't work for everyone. I still feel like Mid-Century modern is here to stay and it's easier to integrate a few items here and there in your décor. I'm also a big fan of big wall art pieces.
Bedroom + Closet Refresh
Feel like your bedroom gets easily messy throughout the week? Find solutions by getting quality hangers, storage bins and dividers for your drawers. Think about adding a chair or a bench to your room as well to make it more welcoming, and invest in good bedding sheets that feel luxurious like Egyptian cotton – you will never want to sleep in anything else after this!
For those looking for a bedroom and closet refresh for spring 2021, check out the selection at Wayfair:
Bedroom: Bed in a bag, Egyptian cotton sheets and pillowcases, mattresses from full size to king size (on sale!), full-length mirrors, and more!
Closet and Storage: Underbed storage bins, clothes racks, walk-in closet systems, closet islands, shoe storage benches, and more!
The Everyday Luxury: Wayfair Product Picks for Spring
I've been looking into adding a few new items to my home décor this season and these are the pieces I'm currently coveting on Wayfair!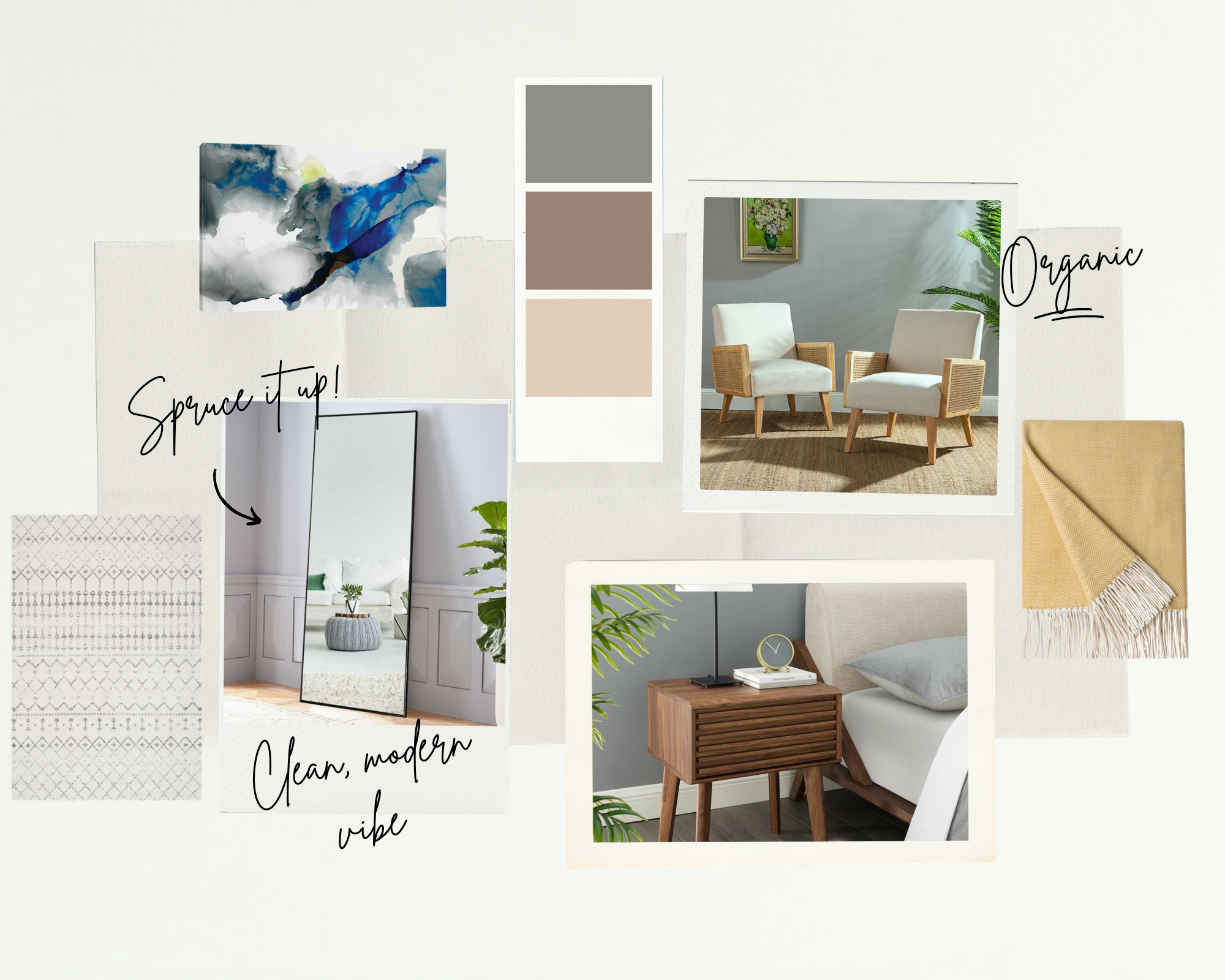 Ephemeral I Graphic Art Print on Wrapped Canvas // Martinsen Full-length Mirror // Alvild Cane Accent Chair, Set of 2 // Lucienne Geometric Gray Area Rug // Herringbone Faux Cashmere Throw Blanket // Wigington 1-Drawer Nightstand
Shop Spring and Summer Outdoor on Wayfair:
String Lights | Patio Furniture Sets | Patio Furniture Cushions | Propane Fire Pit Tables | Outdoor Fireplaces | Wine Refrigerators | Metal Patio Furniture | Outdoor Games | Swing Sets