I recently discovered a lovely address that specializes in Italian cuisine on the East shore. You know those traditionally Italian places that you are sometimes too scared to go in?
The Lunch is a hidden beauty in the lobby of the Plaza Antique, a place that offers reception rooms for weddings and other events. Although I spend most of my time downtown or in the West, the idea of finding Eastern Montreal gems has never come to mind. But I was recently invited to discover the Lunch, and the foodie in me didn't know what to expect, actually.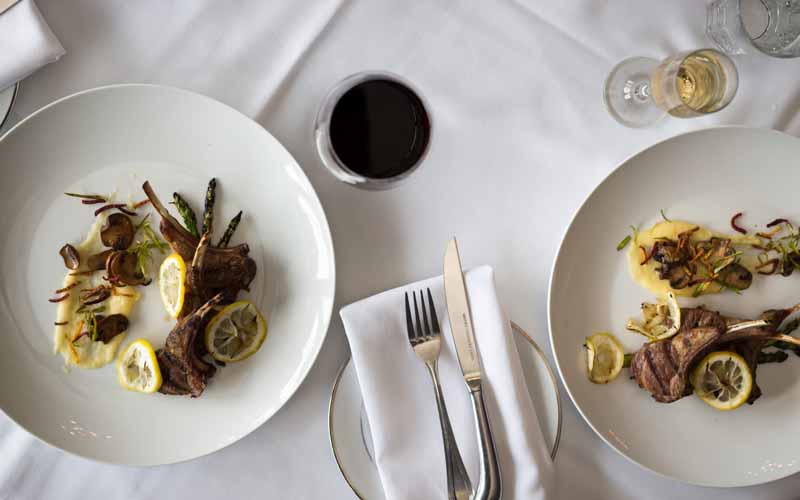 When I stepped into the restaurant, I fell in love with the charming and surprisingly modern decor. The wooden tables complement the gorgeous chandeliers and add a touch of luxury to this Sherbrooke address. The bar at the end of the room is garnished with champagne bottles and all the drinks you can think of. It wasn't even noon yet but I'm always prepared for a good glass of wine!
Although I'm not a connoisseur of all types of foods, I have to say that I am quite familiar with Italian cuisine, as my boyfriend himself is Italian. I'm used to visiting reception halls and eating for hours! So, what made me fall in love with this little bistro?
The quality of the food. I started my gastronomical experience at the buffet and was welcomed by giant shrimps, fresh parmesan, antipasto-cooked vegetables, and even more. One of the best assets of Italian culture is its food, right? The parmesan was clearly imported from Italy, and did not taste like the rubbery ones we often find here. I was delighted.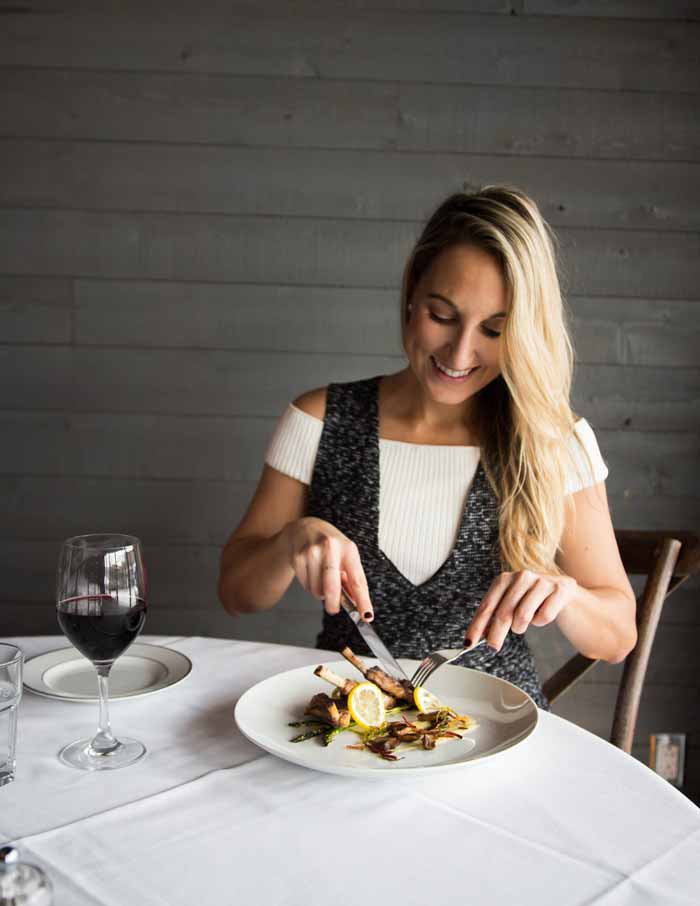 I could have eaten shrimps and parmesan for hours, but I was also served a dish — because yes, I eat a lot. Tasty lamb accompanied by an excellent glass of Chianti, that definitely pleased me. The presentation was pristine, and the service, adorable. The place is also open at night, at dinnertime, and the 5 to 7 is apparently very popular in the East. I told myself that I would go back when the weather gets warmer, because I was told that the roof offered a splendid view of the city. It seems like not all nice terraces are downtown!
Know that the Plaza Antique offers two large ballrooms for weddings and receptions, and the address is also part of group PMG, which owns many establishments in the region.
The Lunch is perfect for savoury and fresh dishes, or simply for a cozy meal. Go ahead, you won't be disappointed!