Dull complexion combined with a lack of sleep, this pretty much sums up my month of November so far. With the temperature getting lower everyday, it's time to adopt nourishing skincare products to keep the skin hydrated. Here are some of my favourite beauty products right now.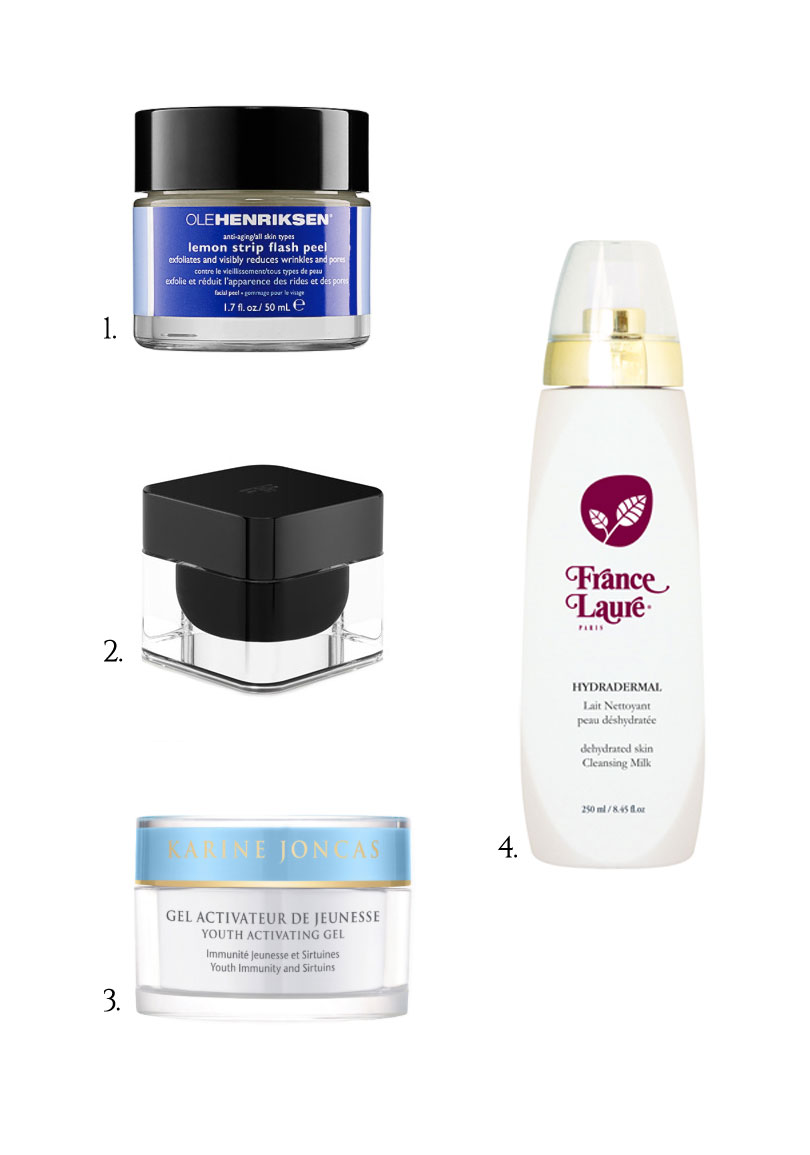 1. Ole Henriksen Lemon Strip Flash peel
I have been a fan of this brand for years now, and this peel is one of my favourite product. The smell and the feel is so refreshing, and the skin does not feel irritated at all.
$60 at Sephora.
2. Filorga Skin Absolute night, ultimate anti-ageing night cream
This light cream feels so luxurious and different, it literally disappears on the skin in seconds, leaving my face smooth and fresh in the morning.
$139 online.
3. Youth activating gel with collagen by Karine Joncas
I love the fact that I can use this cream day or night, and that it gives my skin a boost almost instantly.
$52 in drugstores.
4. France Laure Dehydrated skin cleansing milk
I usually swear by micellar water to wash my face but I got hooked on this cleansing milk a few months ago. It smells amazing and is very delicate on the face, yet also refreshing.
$34 in specific salons and spas.