I've been keeping the secret for several months now – and I was so eager to finally unveil it all: this season, I'm collaborating with Chic Style Design jewelry line for a very special collection, perfect for Fall, the Link collection.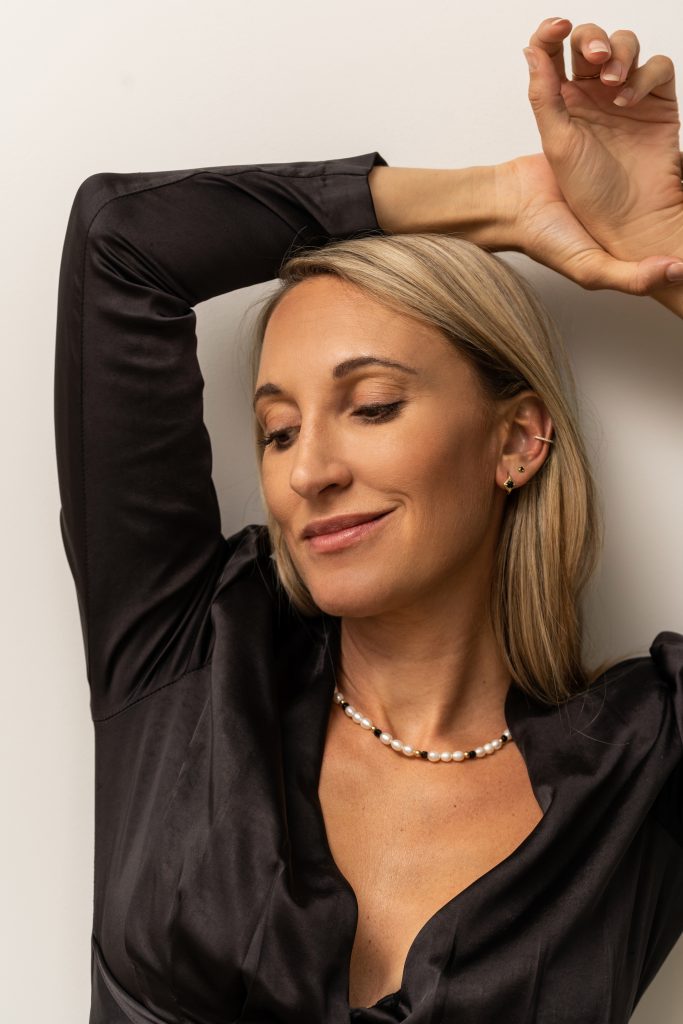 The collection is meant to be classic, trendy and sophisticated at the same time and focuses on pieces that will go through the years brilliantly – a point that is important to me. Link collection is inspired by the history that each jewel can represent, whether it is a gift received for a special occasion or an item that you get to spoil offer to yourself. Each jewel carries a story, which also brings us back to the links we have forged in the past with the people who are dear to us (this is also my vision of the paperclip pattern, a design that I love that is very present in the selection). In short, this collection is a magnificent combination between the vision of Mélanie Gamelin, the designer behind Chic Style Design, as well as my style and my values that mix the classic look, softness and self-confidence.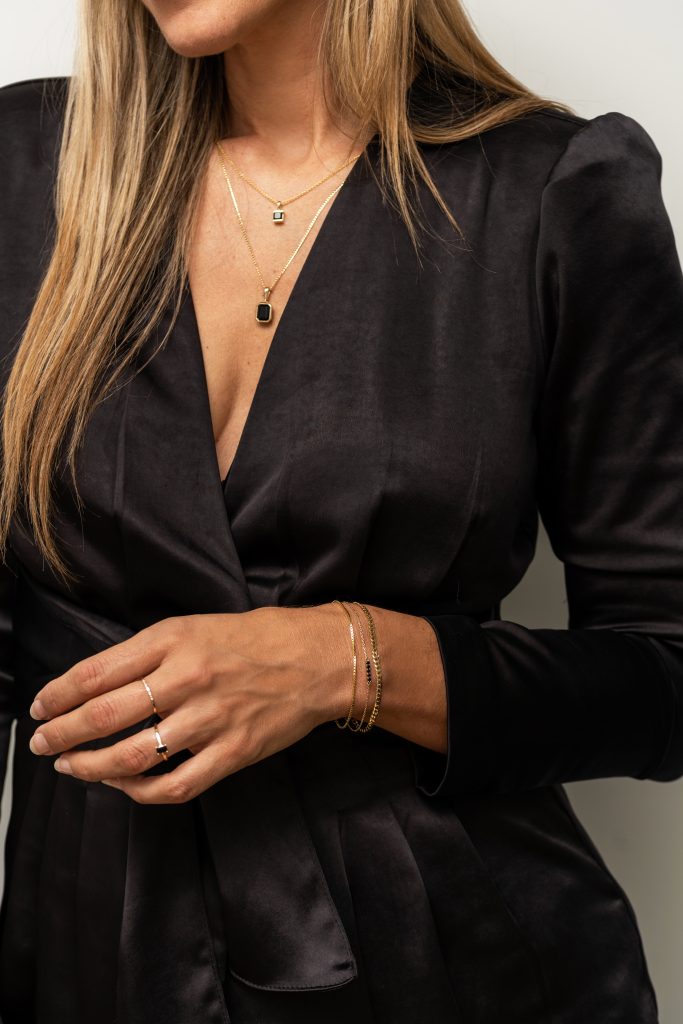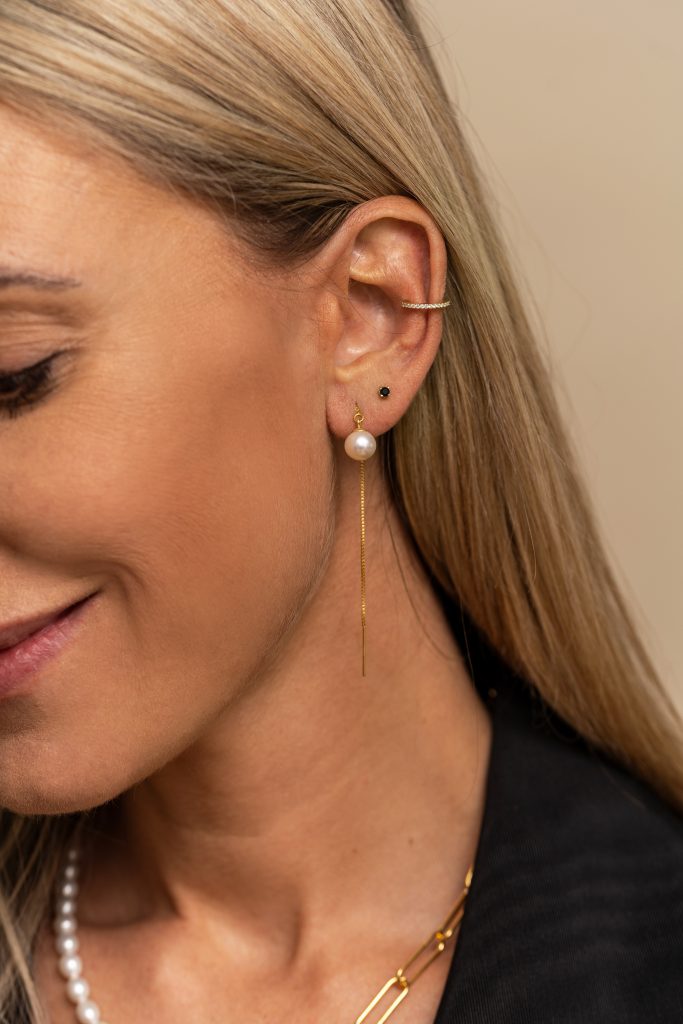 Among my favorites, there is the choker in paperclip links (which I have worn non-stop over the last few months), which brings a little something special to a simpler look or, which goes perfectly with other necklaces of different lengths. I also really like my necklace with a small black onyx diamond, which I intend to keep for several years in memory of this collection but also, of this year during which I will have lived my second pregnancy and which marks some positive changes on a personal level for me.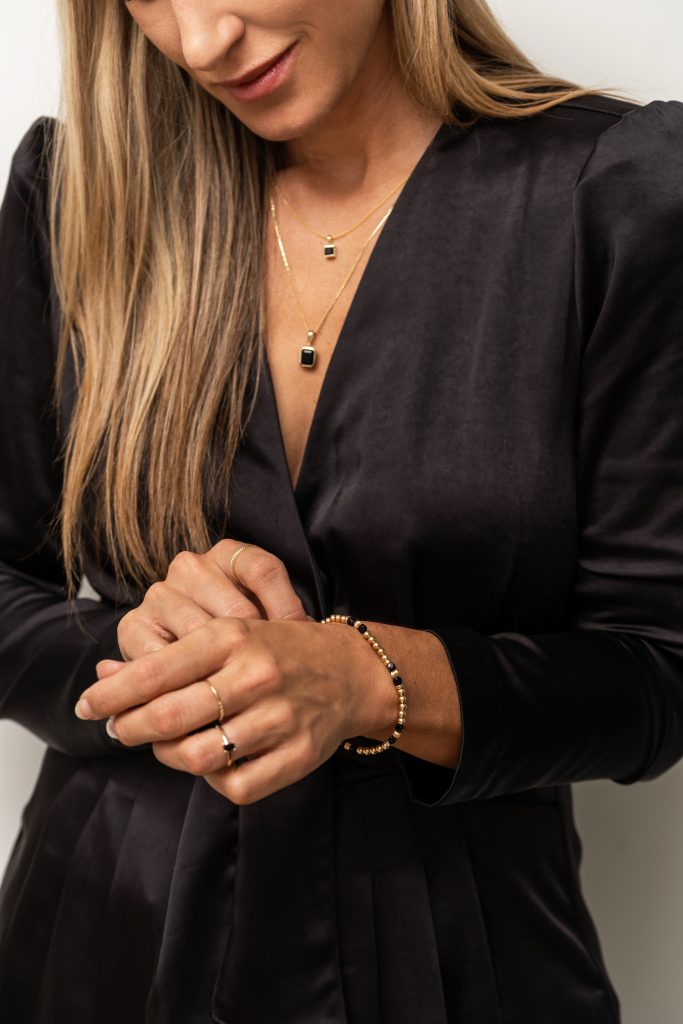 Finally, I have a big crush on the ear cuff with small diamonds, a piece that I never thought I would buy but that I loved to wear during the photoshoot. It is a delicate jewel that screams style; a real favorite of mine! Finally, I am still a big fan of pretty thin rings that we can mix together and that allows us to have fun according to our mood.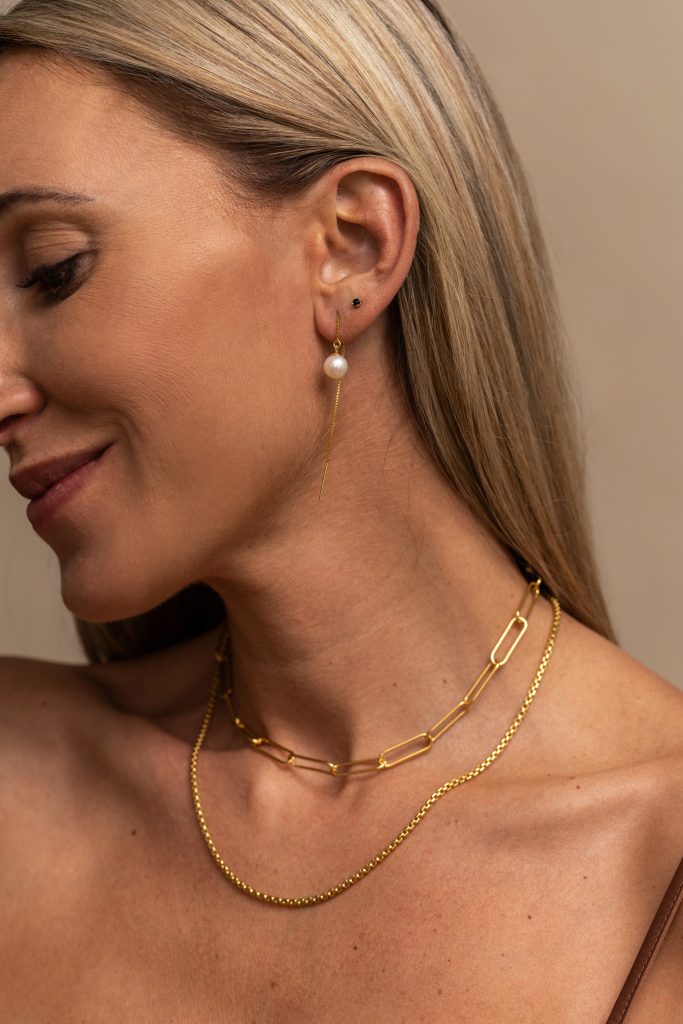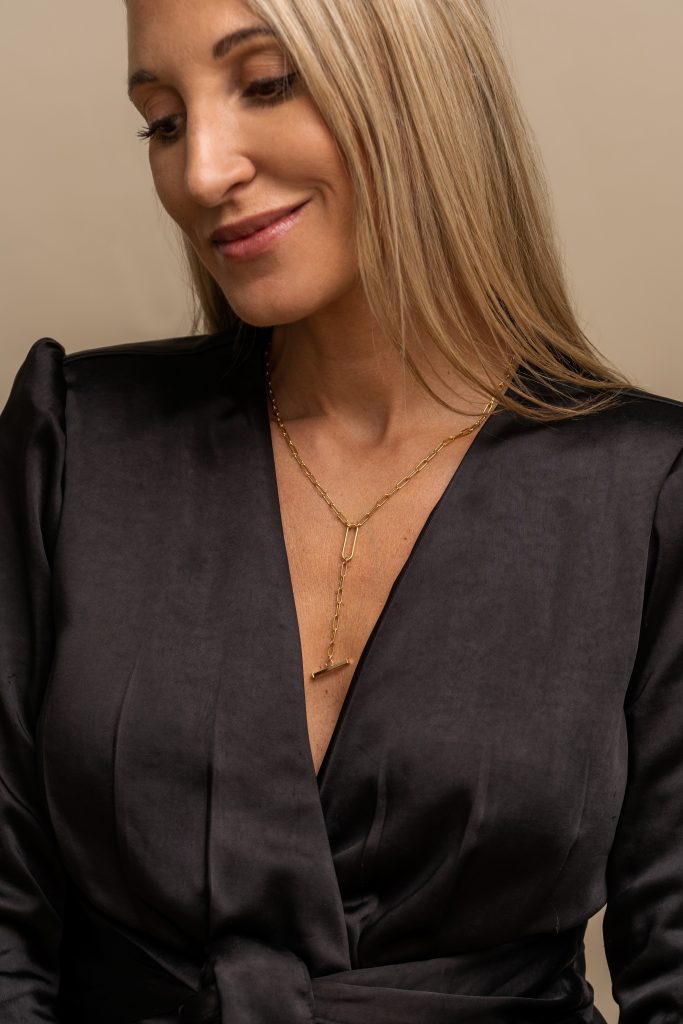 The collection is available on Chic Style Design website. I hope you like it as much as I do!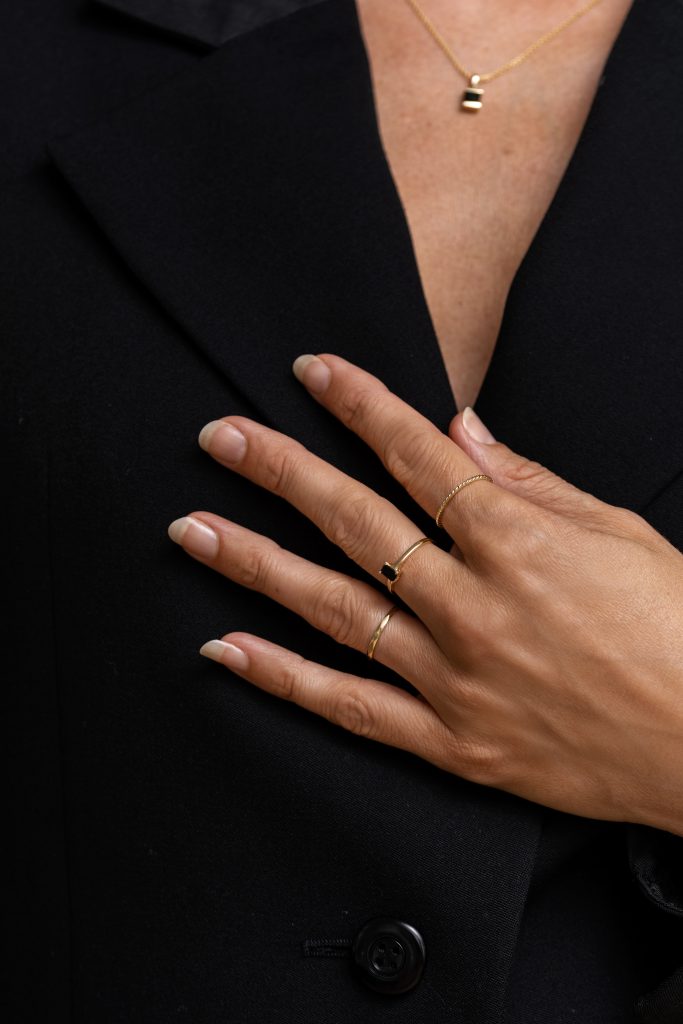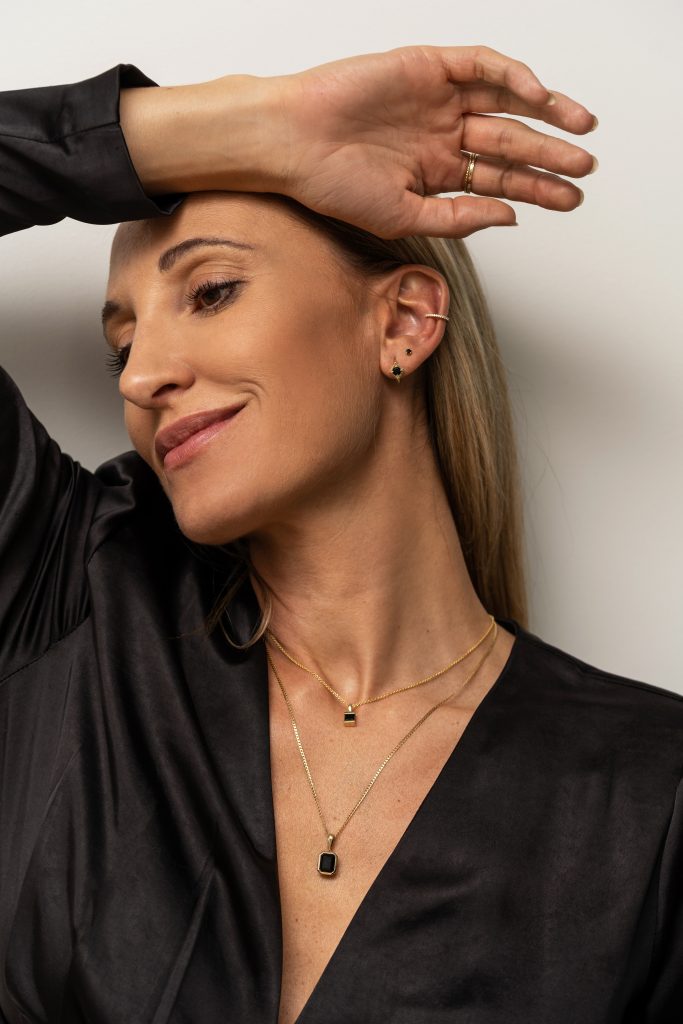 I hope you like the collection as much as I do! Happy shopping x
photos: Carolanne Lamontagne