Hard to believe that a year ago, I gave birth to my little Maxi. A year has already passed, and I am amazed at how quickly he's changed and evolved. His arrival changed our lives in so many ways, and we were obviously looking forward to celebrating his first birthday as a family and taking some pretty pictures. If did a pretty simple birthday, but I still noted some tips to share with you if you too are thinking of organizing a smash cake session with your baby sometime soon!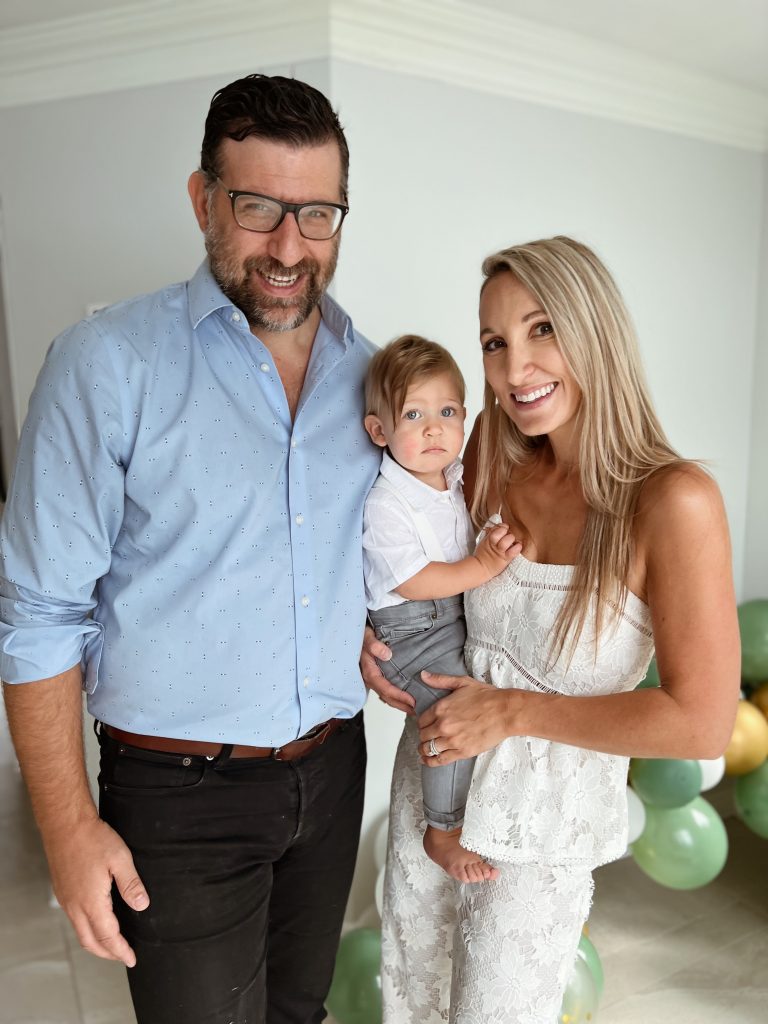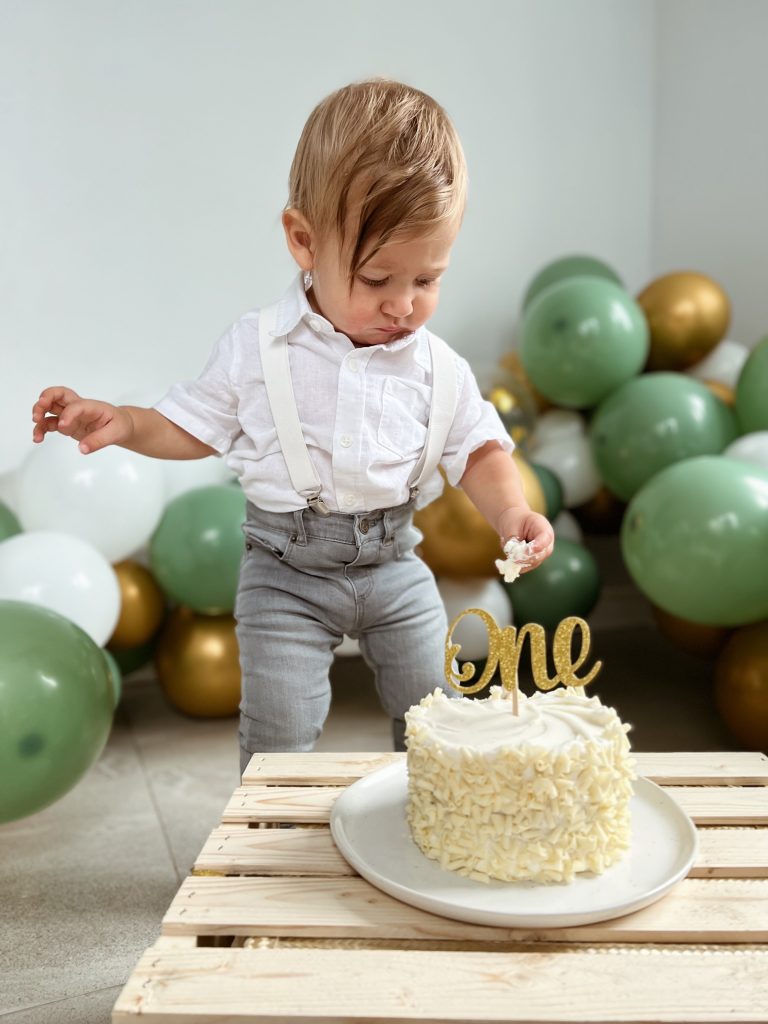 After spending a lot of time finding inspiration on social media to find a theme, I chose Wild One, the classic jungle theme that is very popular to celebrate a first birthday. I must admit that I wanted to get my hands on a beautiful giraffe or a big stuffed lion but with lack of time, I didn't. However, the cake made by L'Ours à Vélo was in my opinion the highlight of the day and it compensated for my more simple decoration. The white cake with the words Maxi is one on the front was decorated with small jungle characters and the result was simply stunning! If you want to focus on a particular element on a birthday of this kind, I advise you to find an image of a cake you like and go from there (L'ours à Vélo is located on the south shore of Montreal and I recommend them at 300%! Everything they do is absolutely amazing.)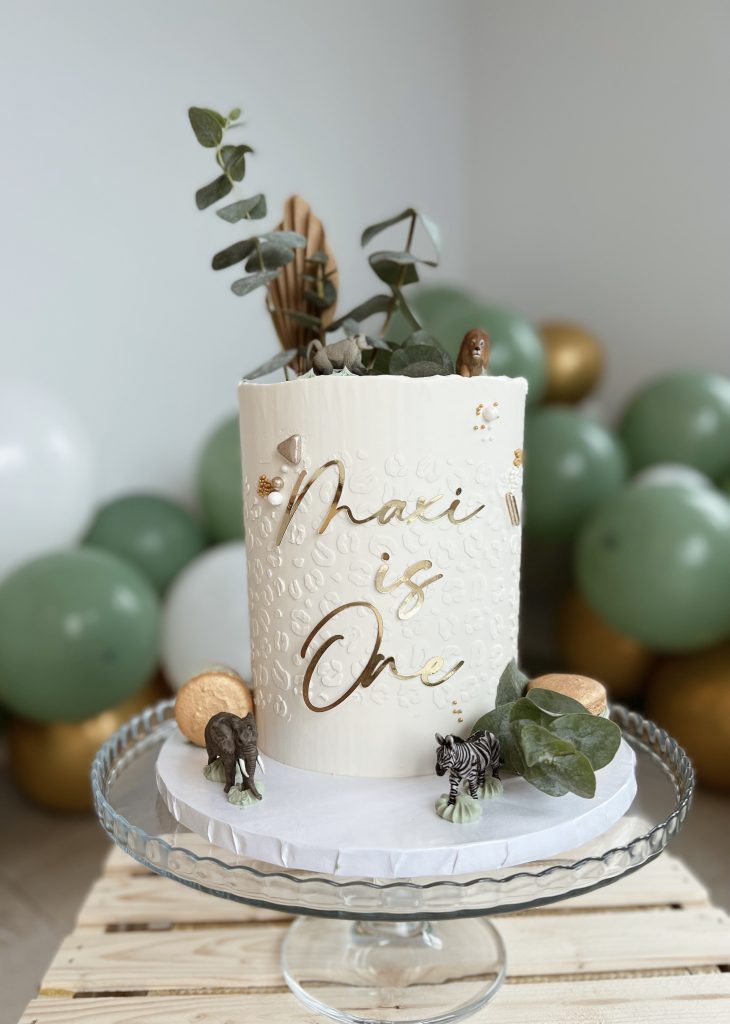 Since in October, four other members of the family also celebrate their birthdays, I asked for a box of cupcakes decorated in the same theme. So everyone was able to blow out a candle and make a wish as their birthday approaches, a nice gesture that made everyone smile that day.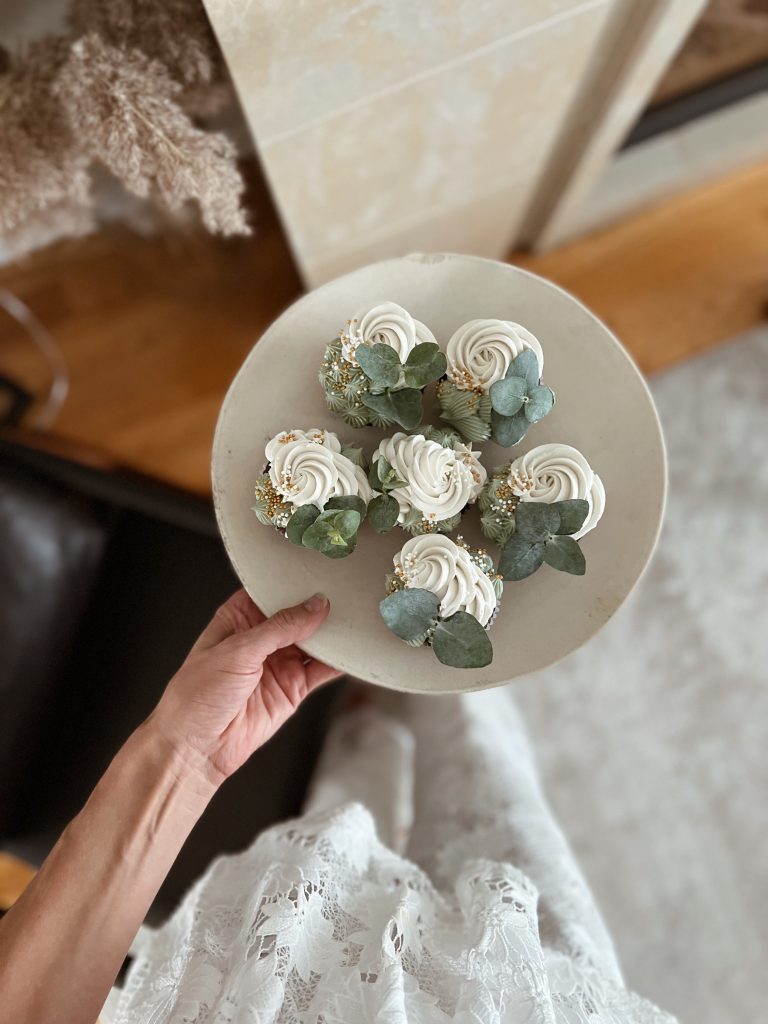 Now, let's talk about the famous balloon arch. This kind of decoration sells very expensive through professional services, so I decided to make it myself and invest in an electric balloon machine. You can easily find kits to create your own balloon arch on Amazon or elsewhere online and with an electric pump, it's even easier! The result was not as spectacular as a professional arch, I agree, but for the occasion, it was perfect.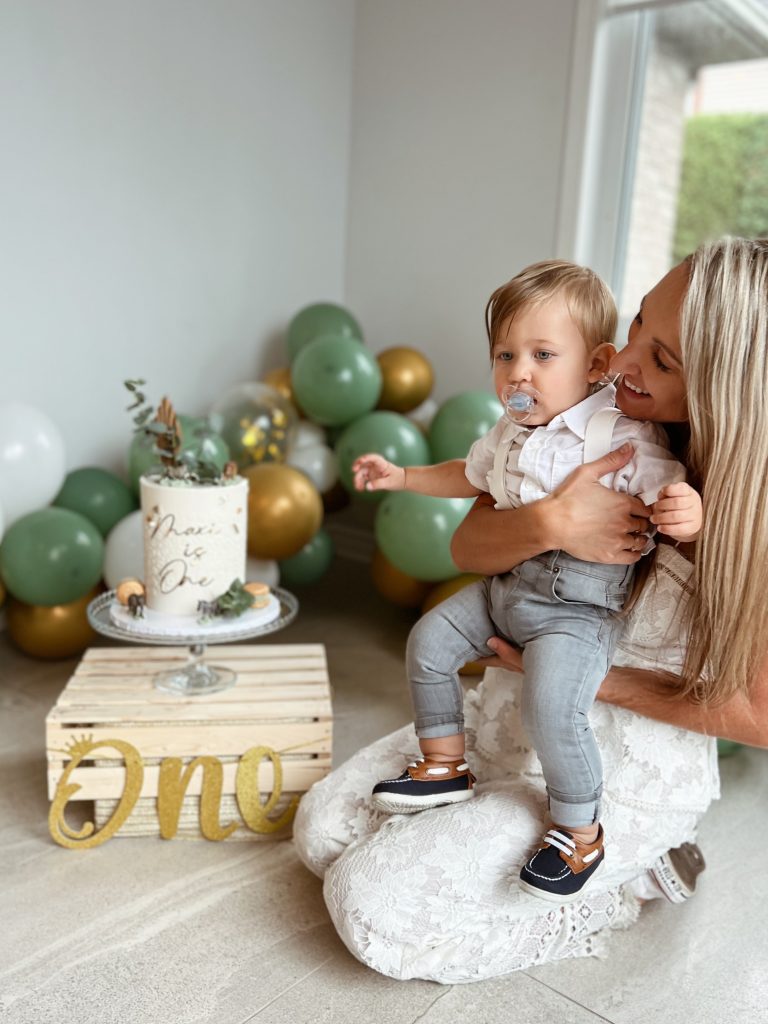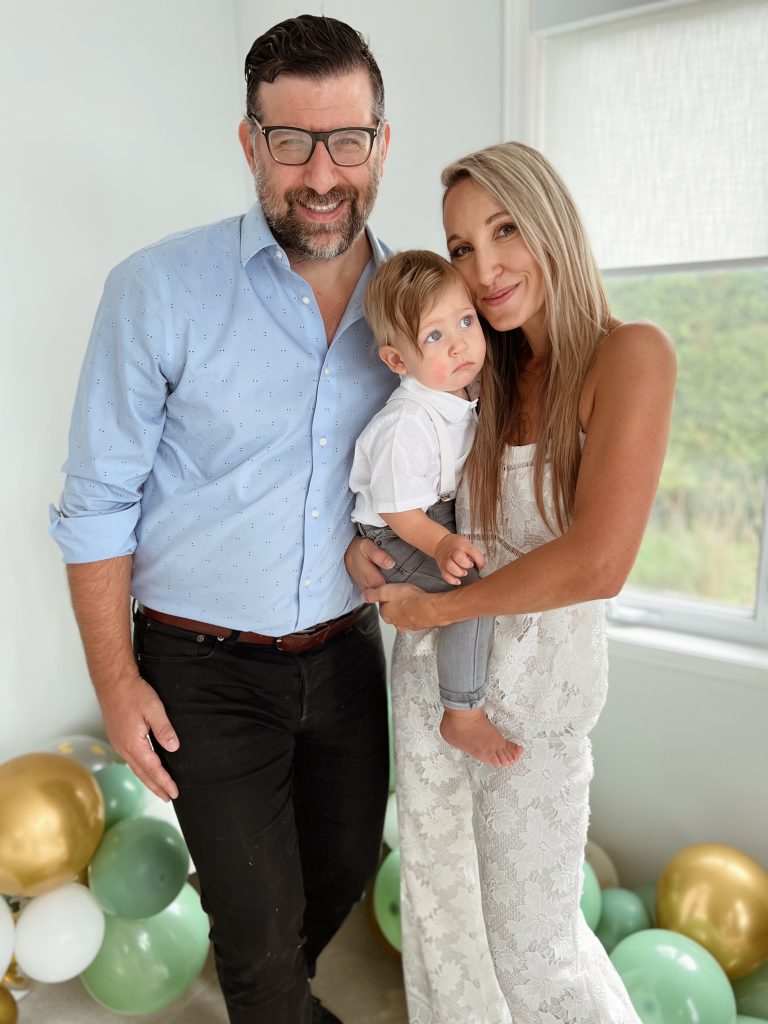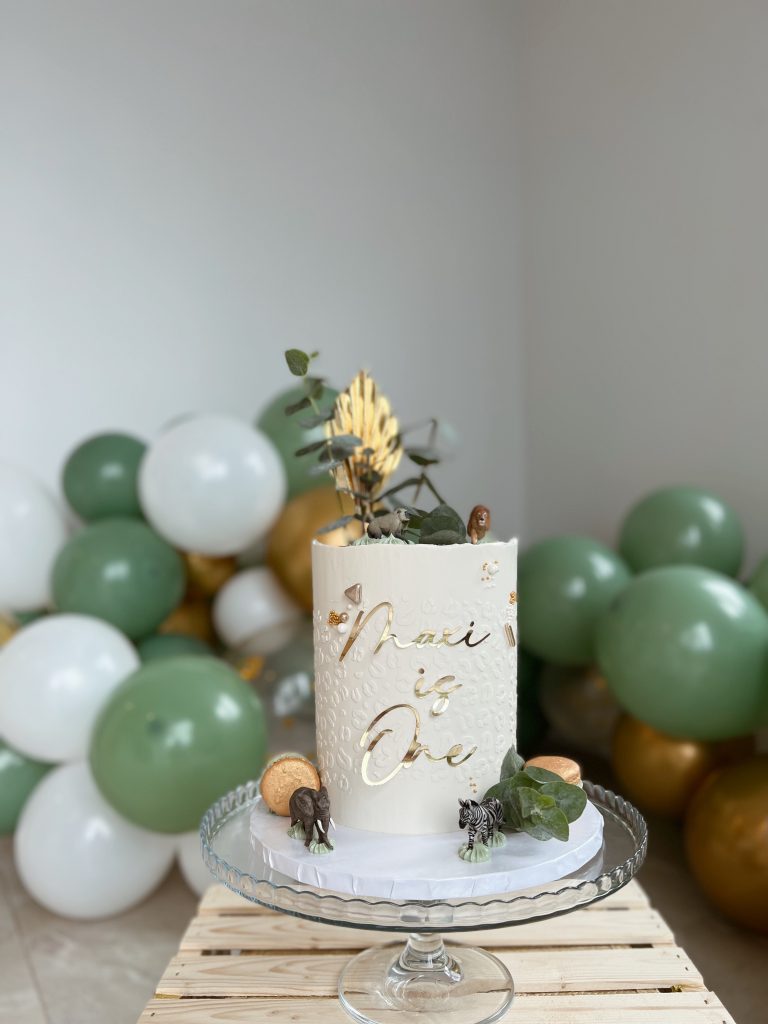 Finally, I had also planned a small vanilla and raspberry cake so that Maxi would taste cake for the first time (what is call the smash cake trend). Max didn't seem very interested at first and then I think he didn't like the feeling of having icing on his hands, but I still got some nice shots of the moment. If I had to do the whole thing again, I'd probably plan to do the smash cake before everyone arrives, as it quickly becomes chaotic and even more stressful for baby, but hey, the goal was mostly to have fun.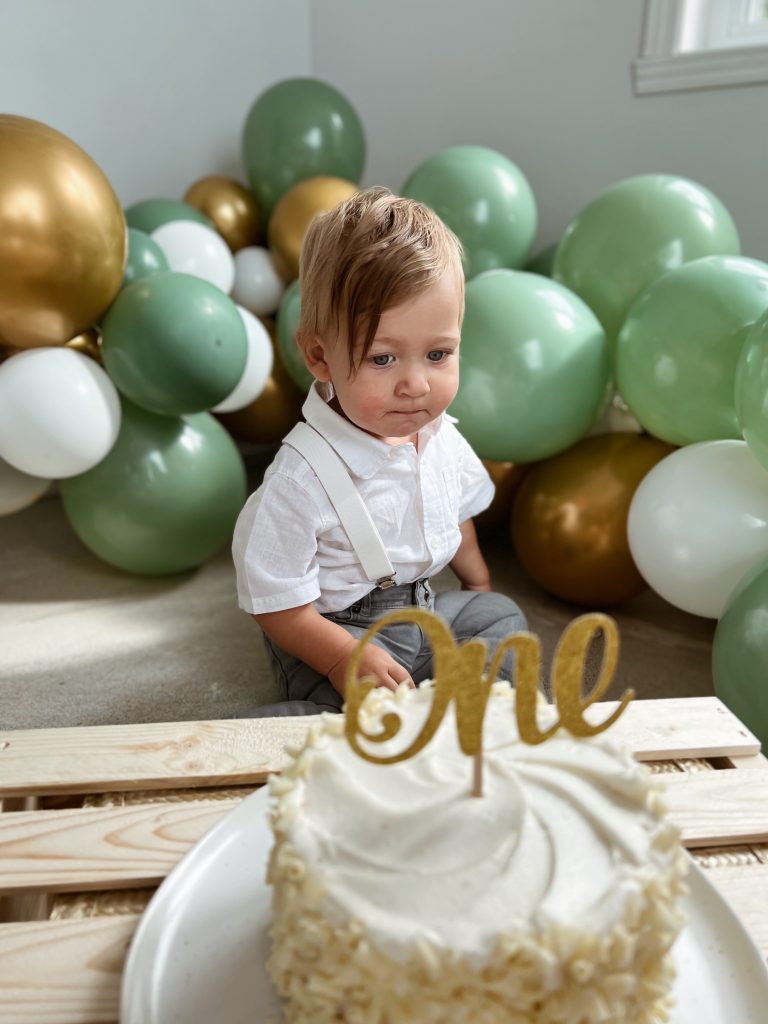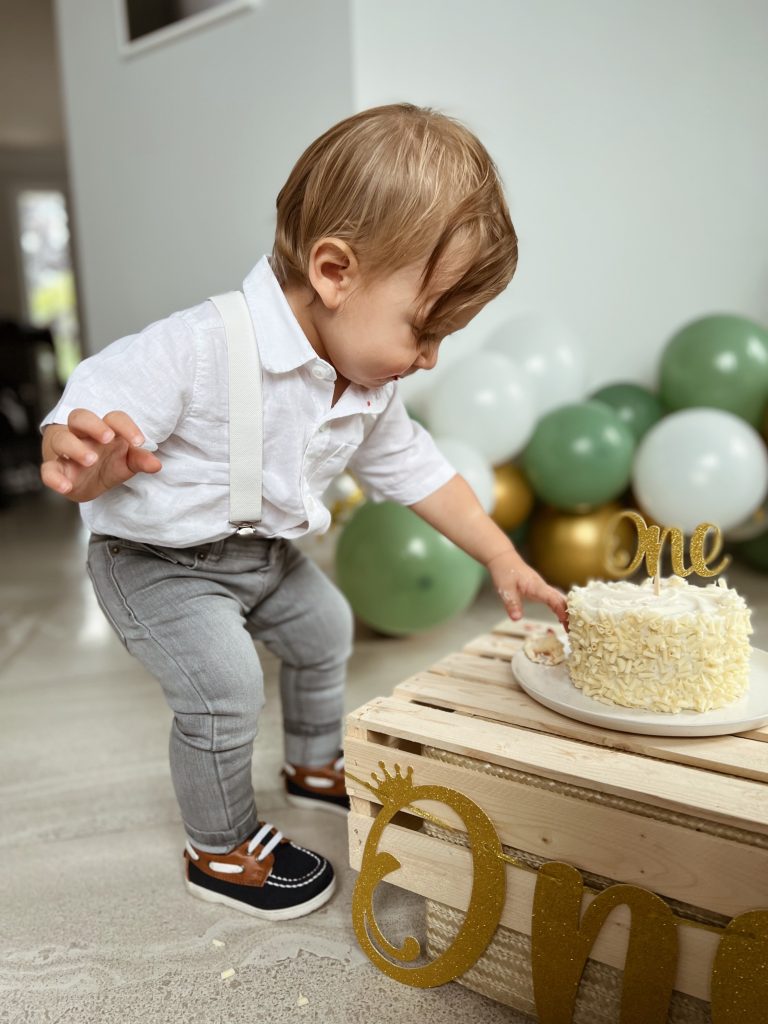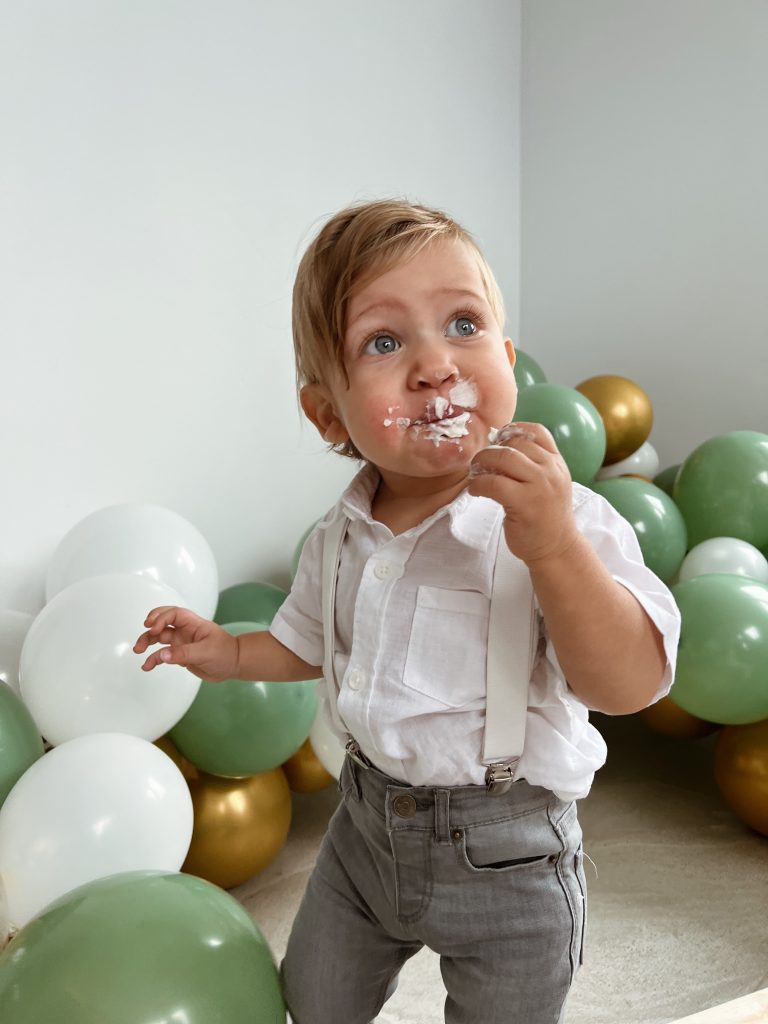 So my baby has officially turned one! It reminds me even more how much you have to enjoy every moment, because it goes by too fast!