Ah Paris! It's impossible not to fall in love with its charming streets, the cafes and the hotels that have hosted some of the most iconic stars in history. I recently went to the City of Lights, and I reconnected with some of my favorite addresses, in addition to having made a few discoveries, so here are some places to visit if you are planning a trip to Paris soon.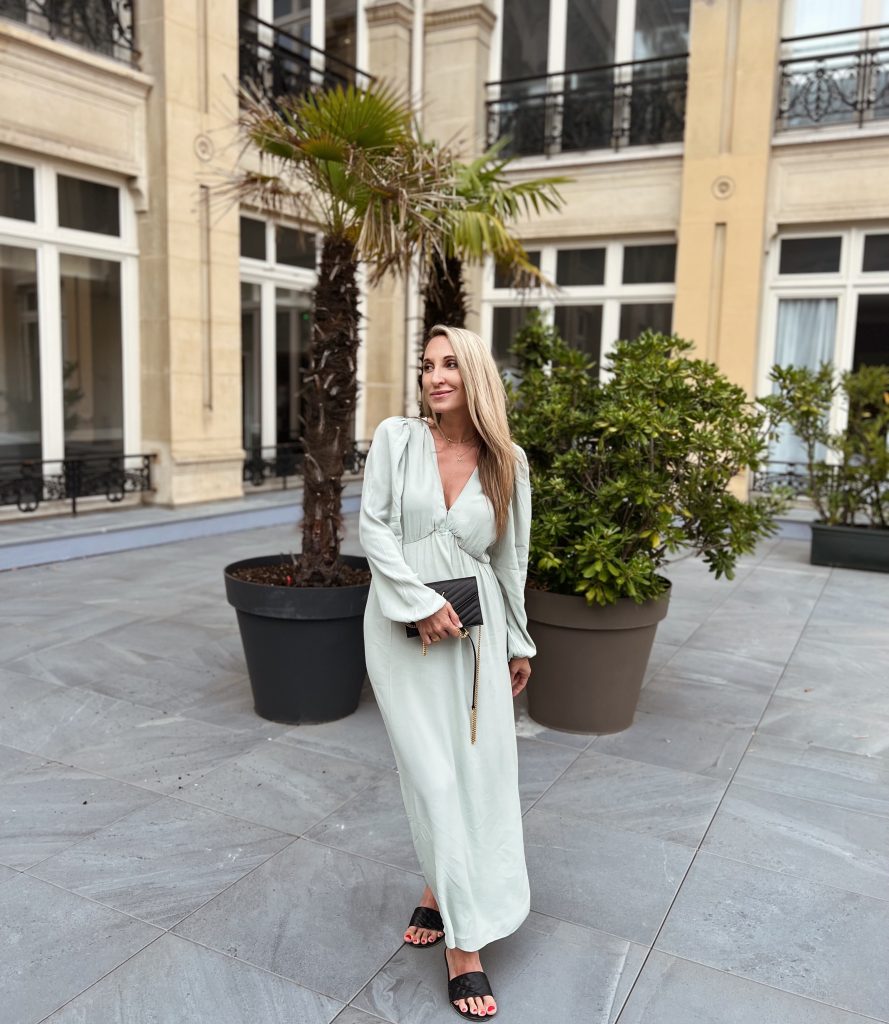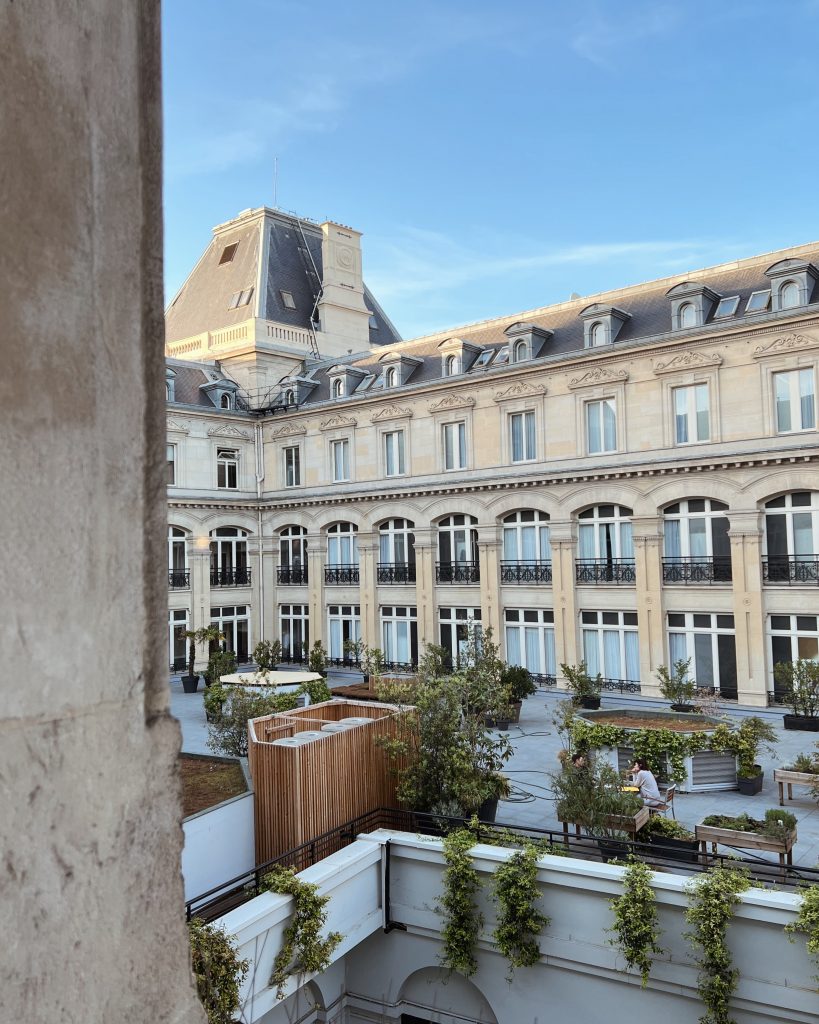 Crowne Plaza Paris-République
This newly renovated hotel is located in the heart of the République district, a few minutes from the Marais. With one of the most beautiful interior terraces in all of Paris, the hotel has retained the historic charm of the building while adding several improvements to the establishment. The rooms are pretty, comfortable and spacious, and the hotel has several conference rooms for business meetings. A great address very well located for a perfect stay in Paris.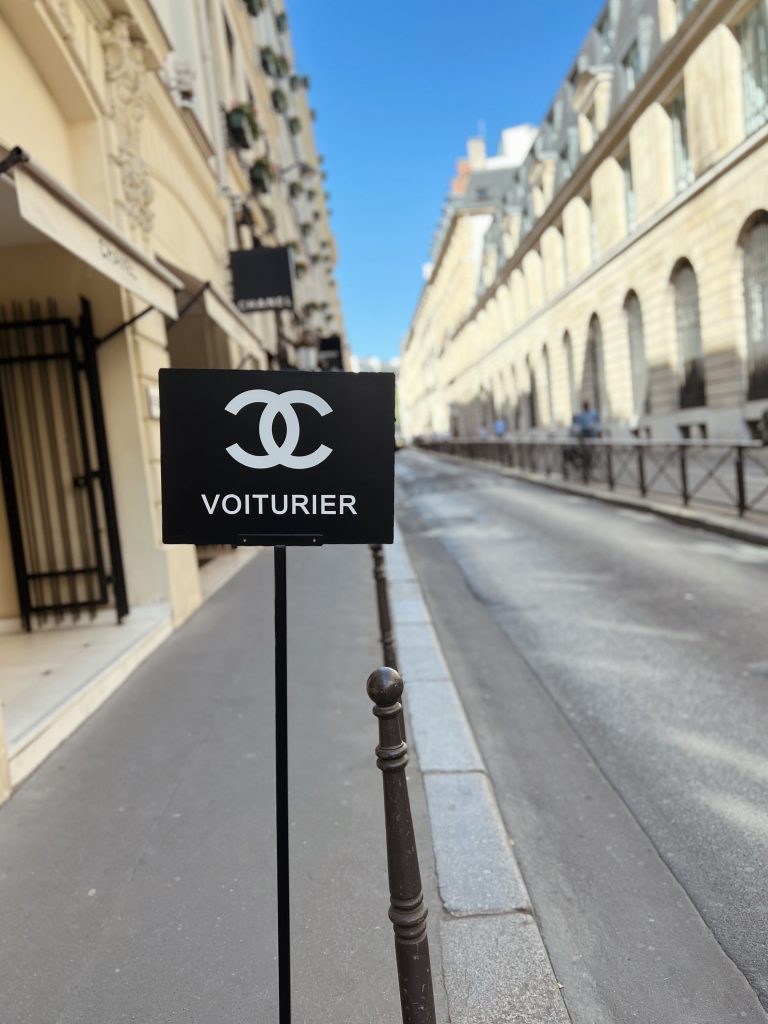 The CHANEL boutique at 31 rue Cambon
Probably one of the most iconic places in the world, the CHANEL boutique on Rue Cambon contains as much history as magic and will delight any fan of the brand during a shopping session. I often recommend that people wait until they are in Paris to make an important purchase like a purse or a pair of designer shoes, as the shopping experience is just as important as the item itself. I recommend making an appointment first!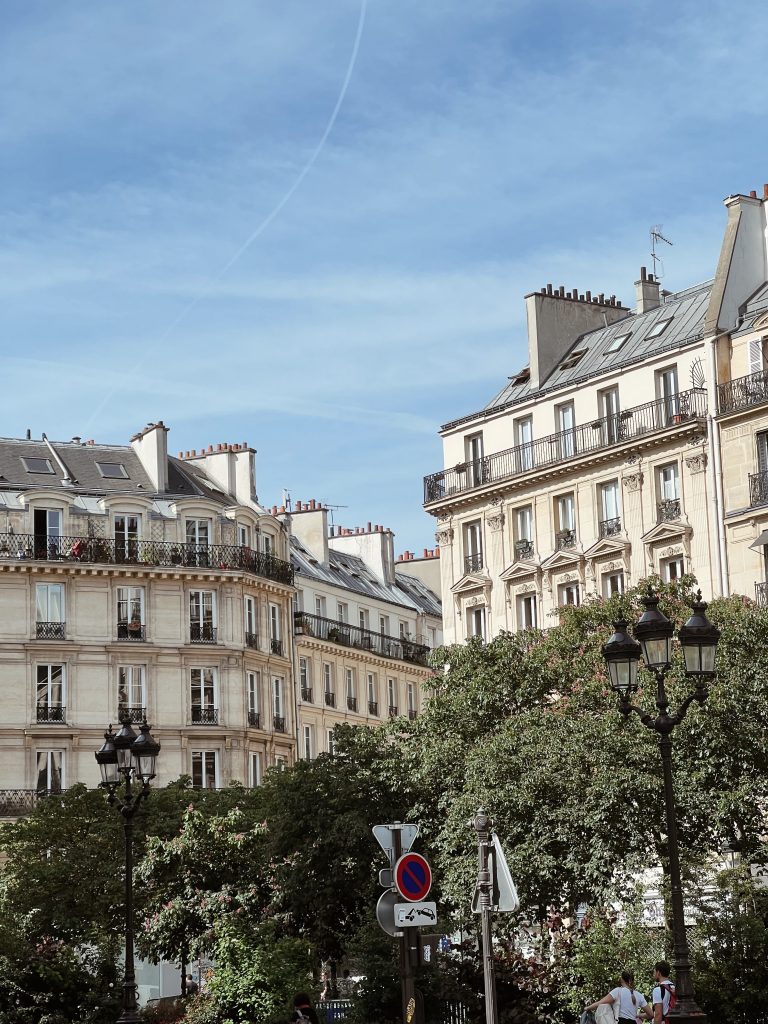 The DIOR Gallery
An exhibition not to be missed for fashion lovers, the new DIOR Gallery located at 30 rue Montaigne offers a magnificent foray into the heart of the iconic fashion house. A vibrant and charming place!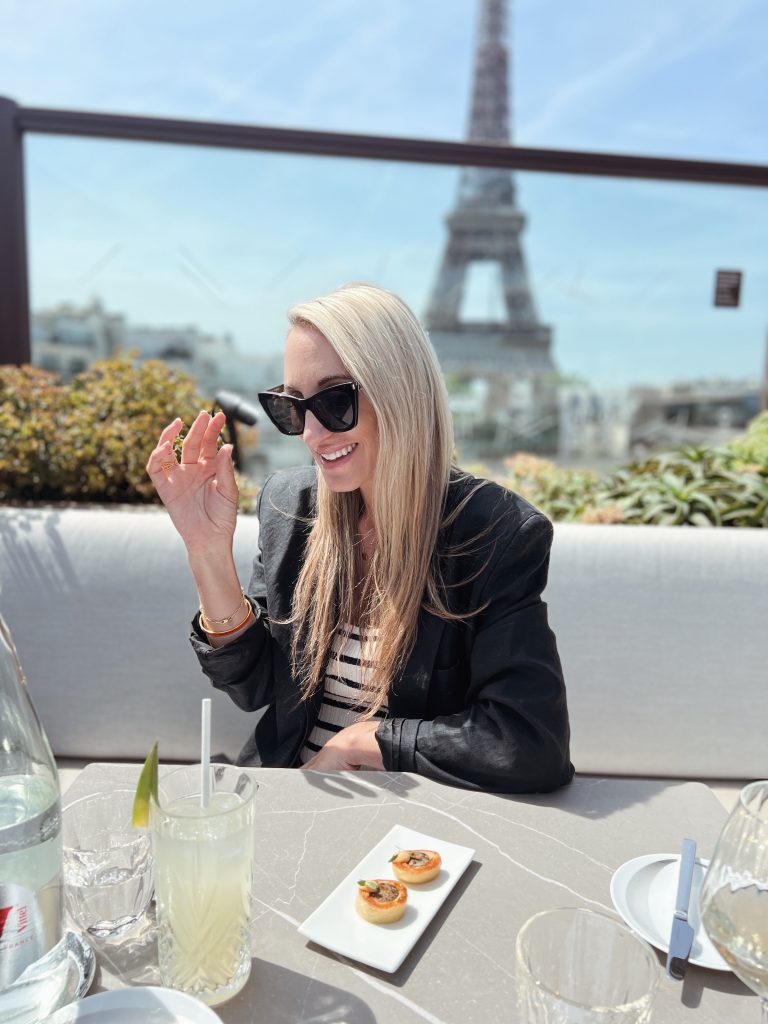 Les Ombres restaurant
For a breathtaking view of the Eiffel Tower, head to this chic restaurant that offers a pretty sunny terrace in a high-end atmosphere. The menu is simple and short but the experience is worth it.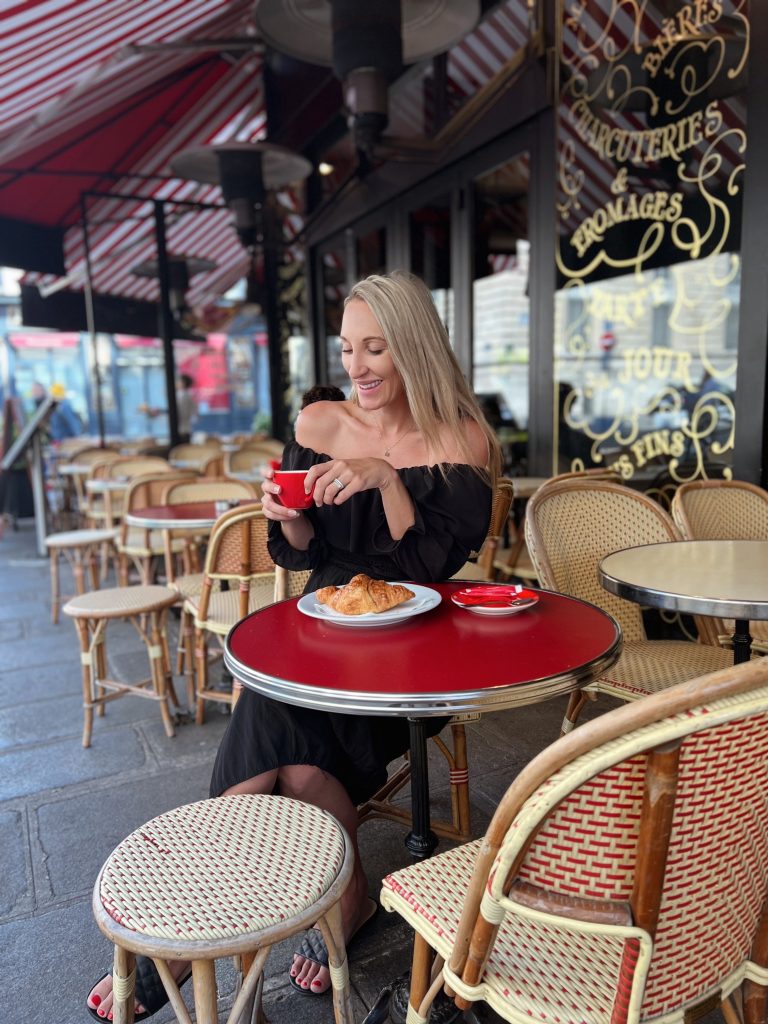 Les Deux Magots
Make a stop at the renowned café that has hosted several great authors since its opening in 1884 and take a seat on the terrace to watch life pass through the streets of Paris, coffee in hand!
La Samaritaine
One of the most anticipated openings of the year, the historic shopping centre erected in the early 1900s was recently bought by the LVMH group, which completely transformed the space to revive the Samaritaine shopping experience. The façade of the building is breathtaking, and the interior is all the more charming.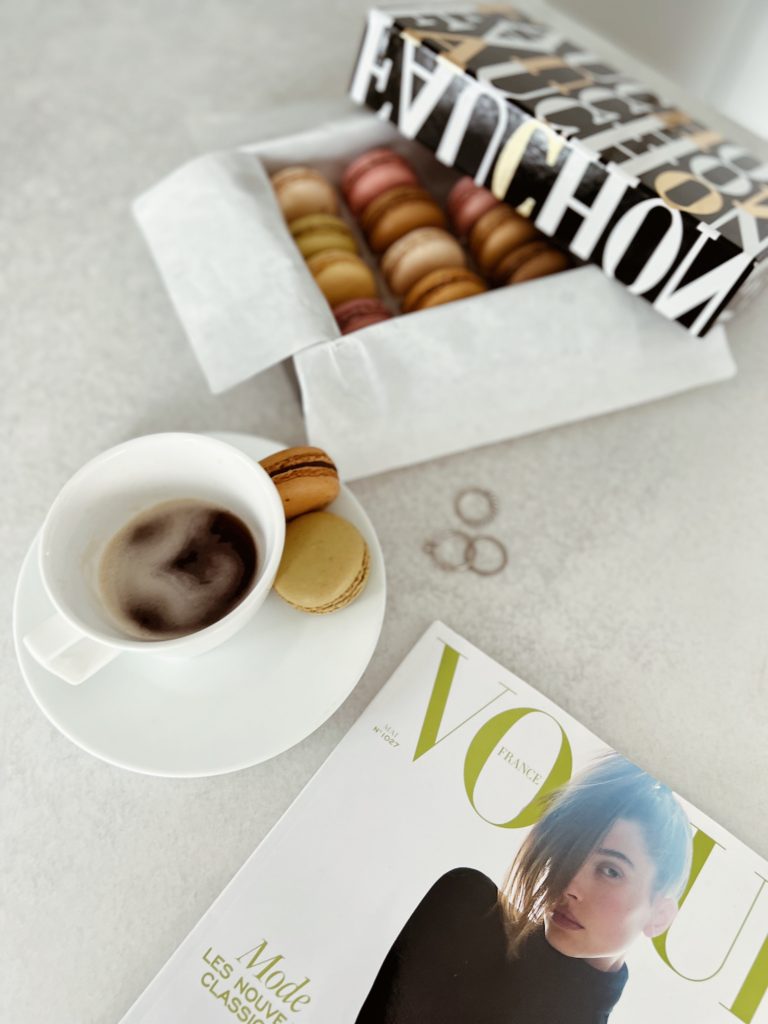 Angelina
Stop to have tea at Angelina's and enjoy some nice pastries at the same time! The tea house, which has more than 120 years of existence, is an address of choice in Paris. Rather a fan of macaroons? Remember to make a stop at Fauchon, Ladurée or Pierre Hermé.