After testing countless new products in the beauty department over the past year, I wanted to make a list of the onesthat have caught my attention, those that are now part of my daily essentials. So here are my latest beauty and skincare discoveries …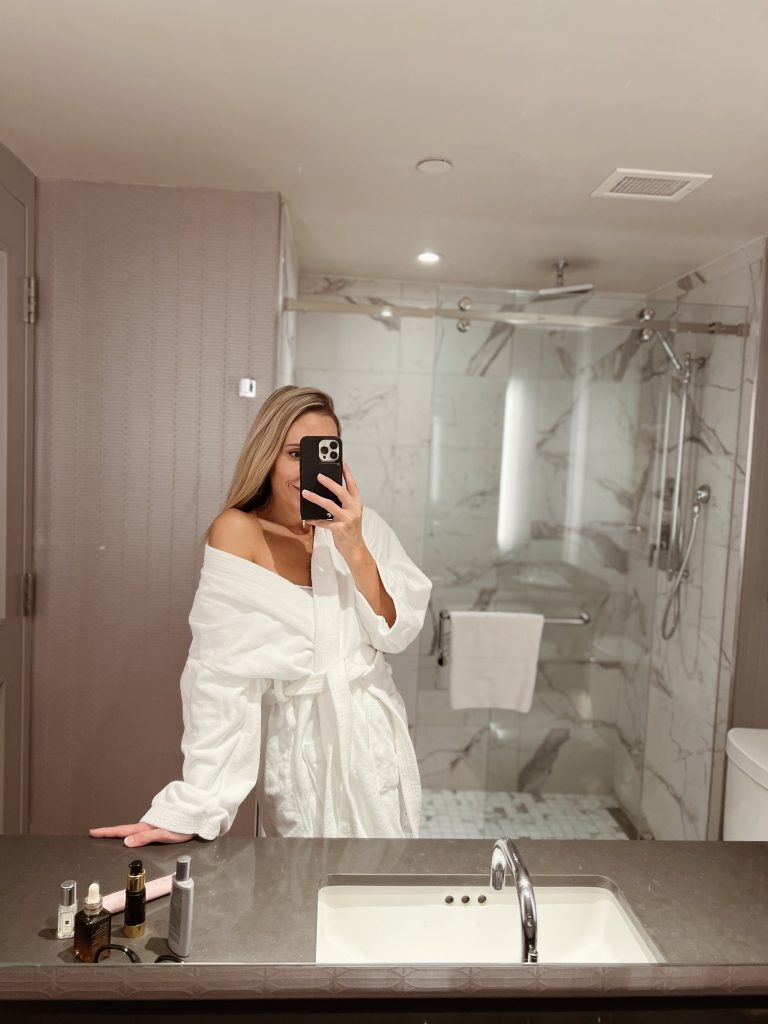 Design.Me Hair Dry Shampoo
I have been using dry shampoo for several years now, I have tested dozens of them, and although I have a few favorites on hand, none has ever caught my attention as much as the one from Design Me Hair. Not only does it smell like adream, but it also refreshes the hair subtly and effectively, adding just enough volume to the hair. In addition, its format is larger than regular ones, so you really get what you pay for. I can't live without it, literally.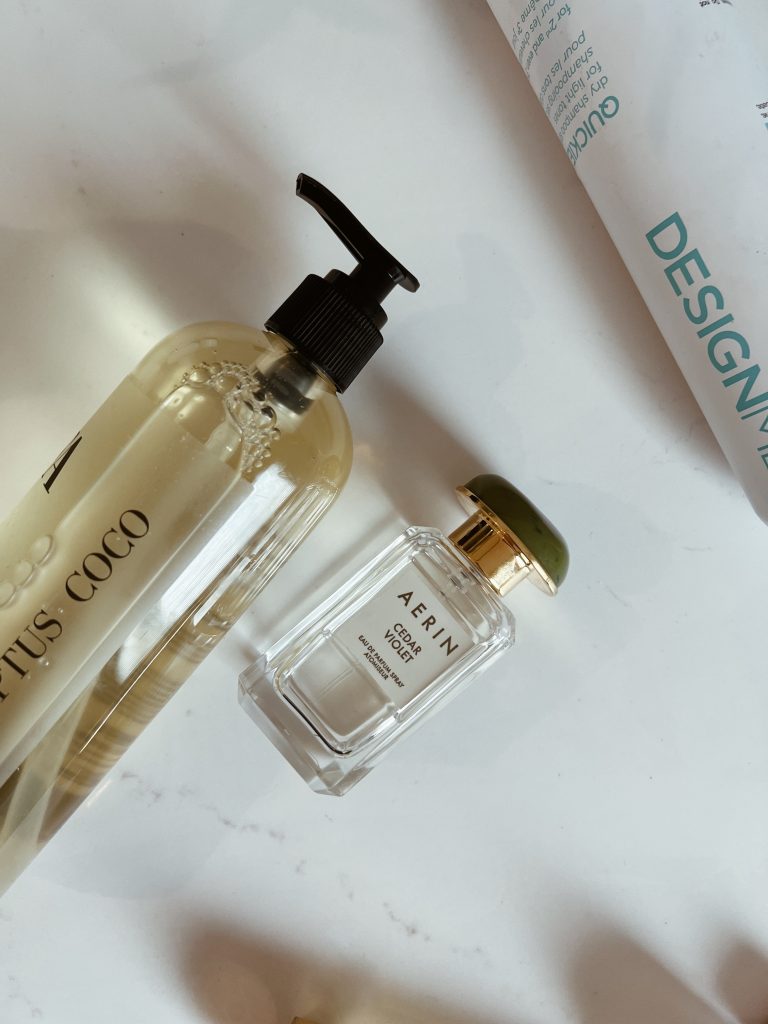 Cedar Violet Fragrance By Aerin
The latest perfume from the Aerin brand immediately charmed me! Few fragrances manage to make a place for themselves on a daily basis in my life (I have a big collection) but Cedar Violet has this je-ne-sais-quoi that has earned me several compliments already. There are notes of sandalwood, lily of the valley and gardenia, which leave a scent that is both enigmatic and sophisticated. A fragrance that will remain in my favorites for a long time.
Biarritz Tinted SPF
I got into the habit last year of wearing a sun-tinted fluid every day under my makeup or when I'm not wearing makeup (which happens more and more often nowadays) and I fell in love with the one from Biarritz. I had tested their suscreen spray in the past and I liked it a lot, but their tinted facial one is just magical! It literally acts as a tinted base and covers redness, in addition to giving a little boost to your complexion. Plus, it smells like a vacation!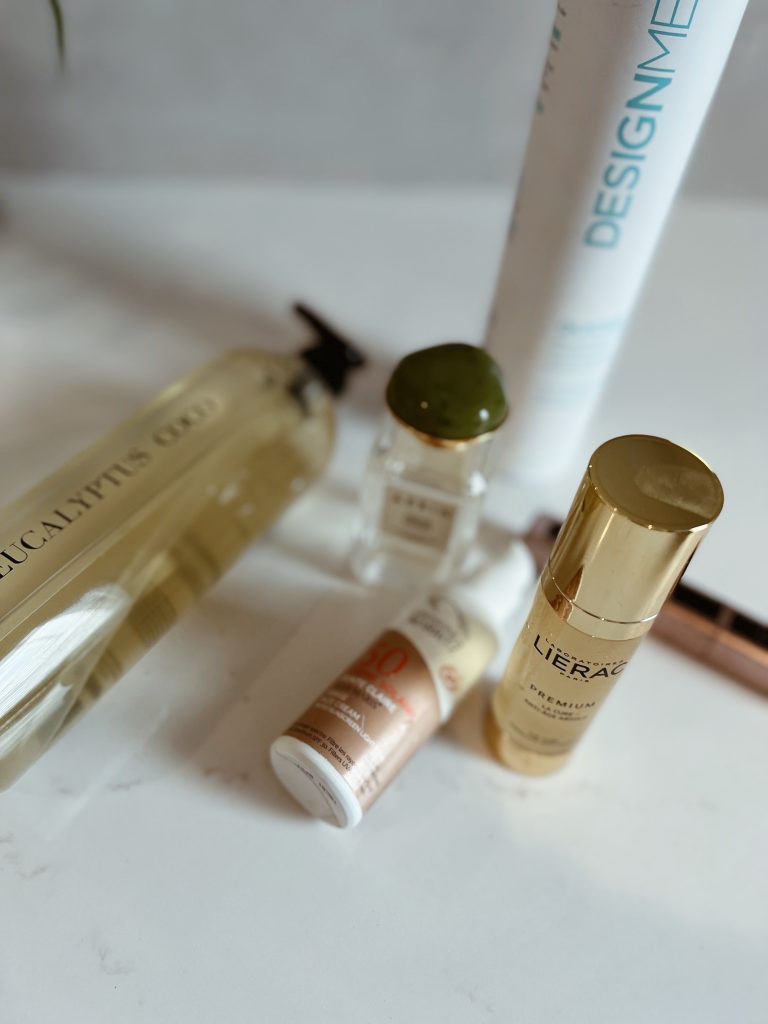 Kiehl's Refill A Bottle Program
I've always been a big fan of Kiehl's Crème de Corps body cream, and I recently discovered that they offer the formats to fill through their Refill a Bottle program. This initiative reduces our use of plastic, and their reusable bottles are super pretty. Personally, I got my hands on the body cream and the grapefruit shower gel in 1 liter format, and it lasts me for several months.
MIFA Shower Gel
MIFA is one of my favorite discoveries of the year. This Canadian beauty brand only has a few products on the market, and they are honestly all fabulous. Their eucalyptus and coconut shower gel smells so good, it feels like you're at the spa! The brand uses only high-quality organic ingredients and offers luxury natural products for the body and for the home. I absolutely love everything about this brand, which is also founded by two passionate female entrepreneurs.
Idôle Mascara
I test a lot of mascaras and sometimes I don't finish a tube because it works more or less with my eyelashes, but I've probably finished two or three samples of Lancôme's Idôle mascara in the last year: that says a lot! I believe that a mascara is a very personal choice, depending on whether you prefer to lengthen the eyelashes or choose volume. Personally, Idôle lengthens and gives just enough volume, and the tube lasts long enough too.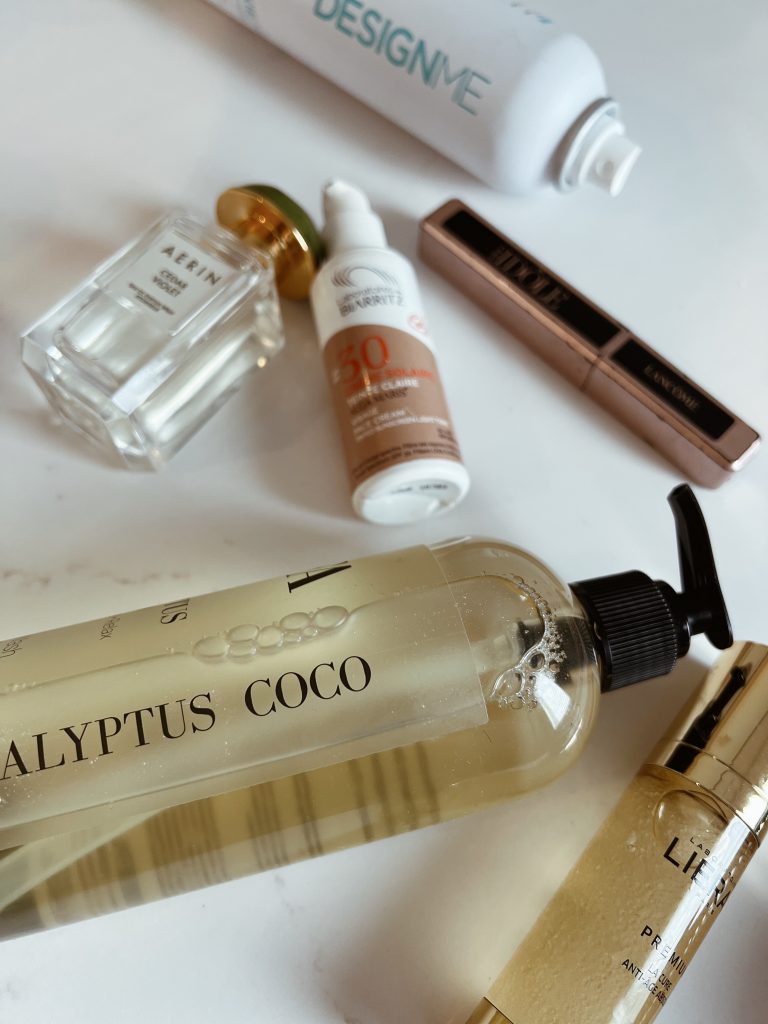 That's So Foundation Spray
I was very skeptical when I received this spray foundation from That's So Makeup, I really didn't think I would like it and I believed it would be too intense like a filter effect. Que nenni! The easy application is actually so convenient that it cuts the makeup routine time. In addition, the result is impeccable, the complexion is beautiful and fresh, and the product feels very natural on the skin. Really, I plan to buy a few more of these in the upcoming months!
La Cure From Lierac
I had the opportunity to test all the products in the Premium range this fall during a collaboration with the Lierac brand, and I still use several of their creams (they are so luxurious and soft on the skin!). I talked about it in an article earlier last year but their Cure is really great, it provides a beautiful illuminated complexion and gives a boost to our skin, it's really amazing!

The list could have been even longer, but I will stop here. I hope this will allow you to discover some brands or products If so, I would love to read your comments below.
Caroline x