Chatelet Les Halles is a train station for the Paris metro area and is one of the largest underground stations in the world. Named for the Place du Chatelet square and the Des Halles shopping center. The square is a popular center with gorgeous greenery and a huge fountain to enjoy while you are there.
You may be able to grab a snack at the station, but you will not be able to get a satisfying meal. Head out of the train station and into Paris to find a restaurant nearby to get some real French cuisine. Don't bring your bags to dinner. Leave them at a suitcase storage site near the Chatelet Les Halles for safekeeping.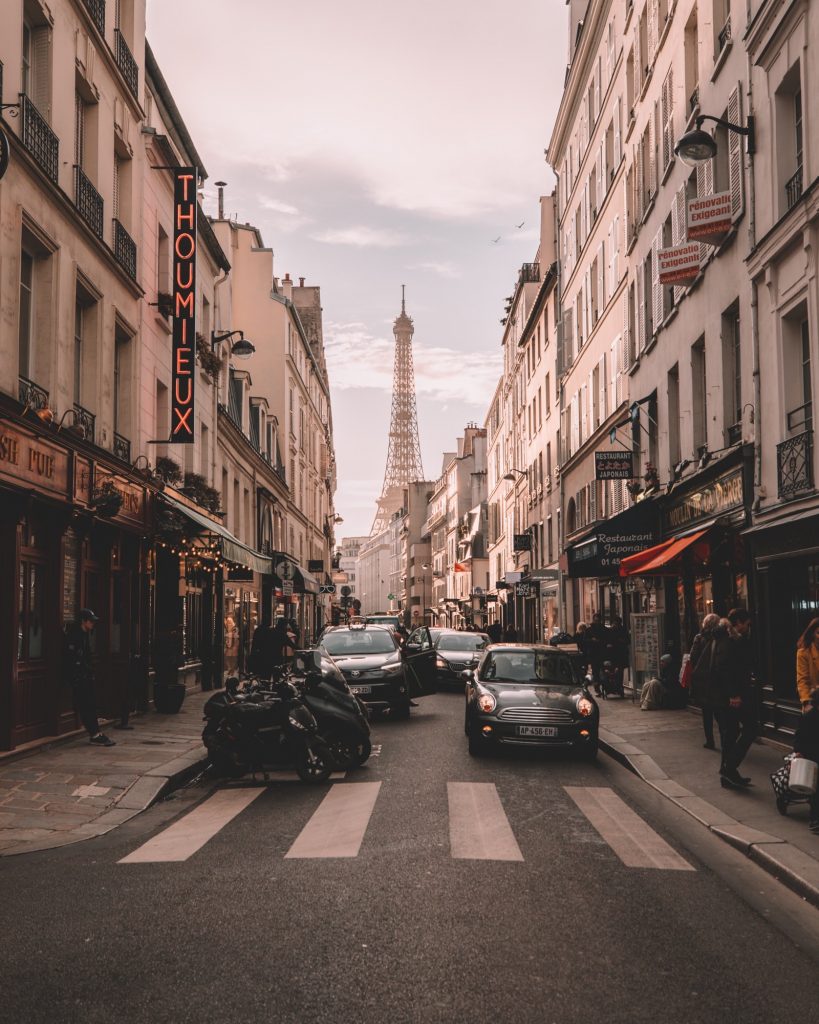 Kei
Kei Kobayashi was mesmerized watching French cooking shows when he was young. He left Japan as soon as he could and headed to France to hone his culinary skills from chef Alain Ducasse. Kei opened his own restaurant named Kei in 2011 and has earned three Michelin stars in the past several years.
His restaurant is a mixture of contemporary silver, glossy mirrors, and private alcoves with a fancy but friendly feel. Some of the featured dishes include roasted sea bass with crispy scales, smoked salmon with arugula mousse, lemon emulsion, and black olive crumble, and exotic fruit sugar smoothies.
L'Ambroisie
Named after ambrosia, which was the food of the gods at Mount Olympus back in the day, L'Ambroisie also has three Michelin stars. Chef Bernard Pacaud has risen to stardom with his scientific approach to cooking paired with his imaginative creations and stellar execution, all served in a majestic townhome.
Peruse the menu featuring delights like scallops with brussels sprouts in alba truffle, duck foie gras with mint and radish, and lobster with chestnuts and pumpkin. The sea bass escalopes with golden caviar are also spectacular. For dessert, try the braised sweetbread with fruit, cocoa shortbread tart, or praline souffle.
Pur' 
Chef Jean-François Rouquette and his team at Pur' earned a Michelin star for high-quality cooking and a comfortable and family-like vibe. The chef searches for the perfect ingredients from local shops like bread and cheese from Paris and abalone from Brittany so you can enjoy the best of the best.
Enjoy a six-course menu with delicious dishes like steamed bay prawns with yellow beetroot, abalones with zephyr zucchini, and bilibi bouillon, as well as milk-fed veal filet mignon with turnips and honey. Or try the grilled beef with aubergine and apple honey and the wild strawberries for dessert.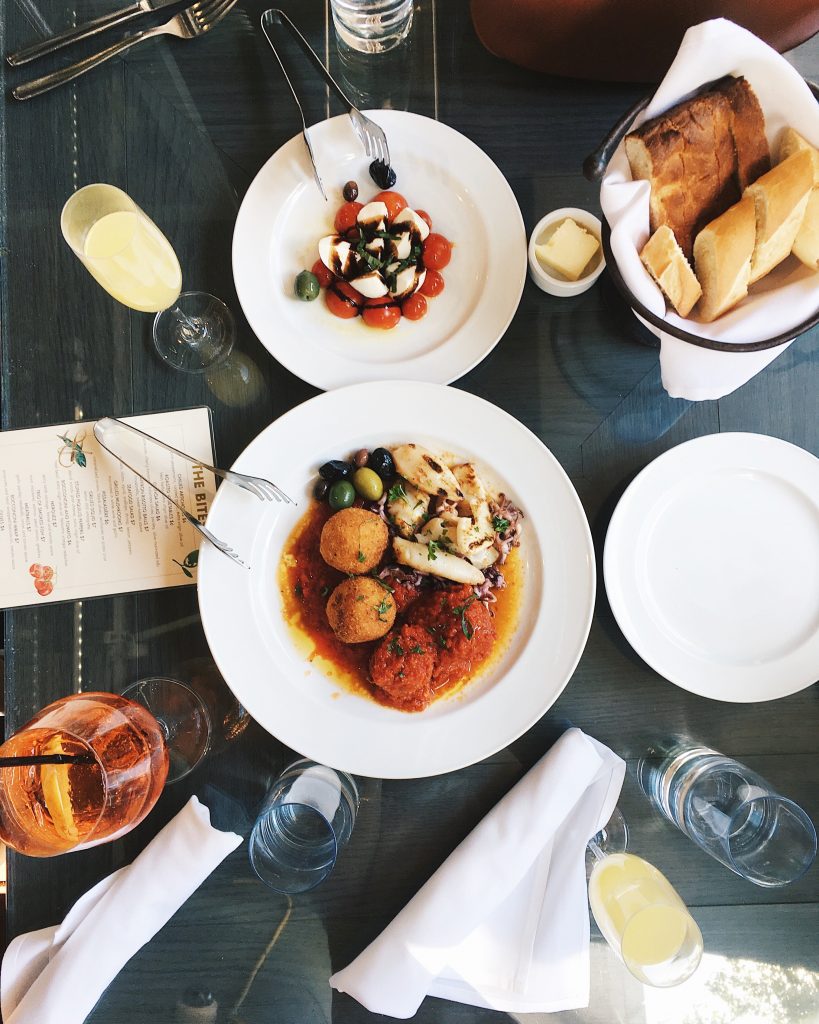 Royal Palace
Located in the shadow of the Palais Royal, the Royal Palace Restaurant boasts a Michelin star for meals cooked up by Chef Philip Chronopoulos, who is originally from Greece. He trained in Lyon but learned most of his famous skills from Chef Alain Passard where he discovered the art of French cooking. 
The restaurant blends serenity and tranquility with the stunning view of the palace from your table. The tasting menu features delights like milk-fed lamb with artichokes, lobster with lemongrass, sole with saffron and peas, and desserts like strawberry with elderflower and lemon shiso leaf.
Accents
At Accents, Japanese pastry chef Ayumi Sugiyama combines classic and standard recipes with bold flavors to create unique dishes you will not believe. Like many chefs, he selects his own ingredients from locals to ensure that you get the freshest and most delectable meals.
Start your meal with chicken and pork wontons or risotto of Salicornia before moving on to entrees like veal with anchovies, cabbage, and hazelnut yogurt butter or redfish with scales covered in cashews and chanterelles. Dessert is ice cream, smoked lemon cream, soft meringue, or a mouthwatering cheese tray.
Yam'Tcha
Chef Adeline Grattard doesn't just make food, she makes masterpieces and works of art, so she deserves that Michelin star she earned. The menu is always different, so you never know what to expect, which is part of the allure of Yam'Tcha. Enjoy her creations, which are a mixed combination of French and Asian cuisine. 
A sampling of what you may get at Yam'Tcha includes a tofu roll with ricotta and smoked caviar, spider mussels with coral and lovage jelly, shrimp dim sum, veal tartare with candied tomatoes, and chicken in tom yam with oyster mushrooms. Dessert is fresh almond custard, cherry bao buns, or fruit sorbet.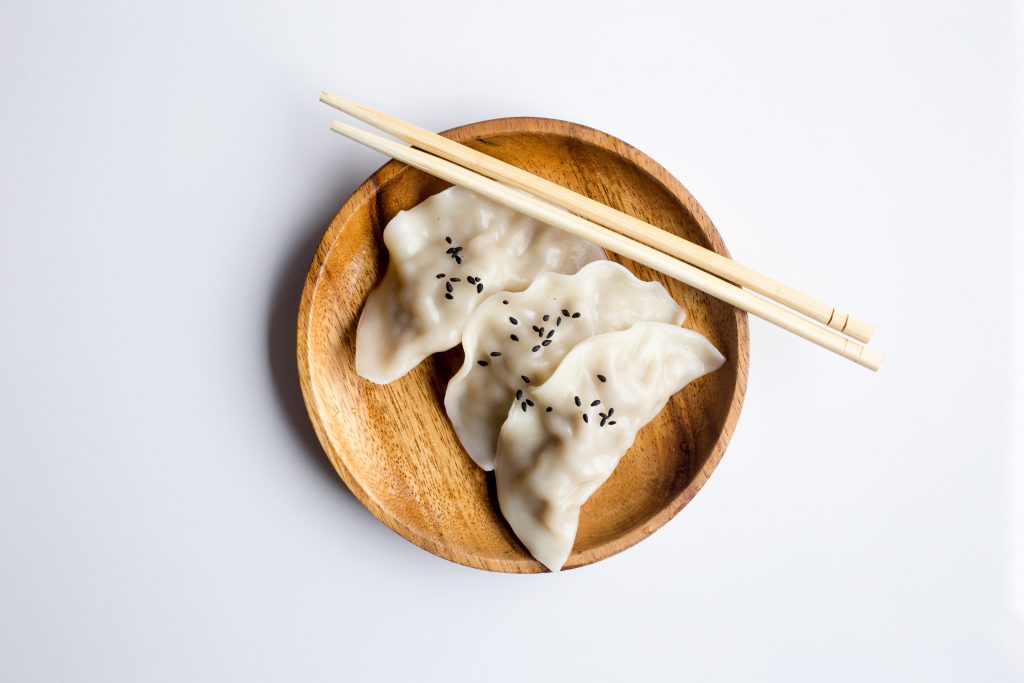 ERH
Chef Keita Kitamura graduated from Tsuji culinary school in Osaka before moving to Paris to study with Pierre Gagnaire and Ghislaine Arabian. He opened ERH in 2017 and quickly earned his first Michelin star in 2019. The initials E, R, and H mean water, rice, and man in French, which is why he chose the name.
You'll enjoy five courses of delectable dishes. The white tuna tataki with cherry tomatoes is first, followed by smoked foie gras with pistachio and mango ravioli, then move on to the lobster with vanilla and apricot. Steamed brill and Racan squab are next before enjoying white peach savarin for dessert. 
Nomicos
Chef Jean-Louis Nomicos opened Nomicos with an interior rebuilt to enhance his cooking. He creates subtle French dishes with Mediterranean accents and meticulous craftsmanship. He earned his Michelin star soon after opening and has made a name for himself in Paris. 
Choose from black truffle macaroni with parmesan, zucchini flowers, or marinated sea bream to start. Then you can pick from John Dory fregola, lobster with chestnut honey, quail in lemon juice, or beef fillet with olives. The desserts include figs with thyme, chocolate anise, strawberries, and absinthe granita.
Before leaving Paris, visit some of the attractions near the station. You cannot miss seeing the Eiffel Tower, Louvre Museum, Centre Pompidou, Saint Jacques Tower, or Notre Dame. But don't forget to grab your luggage before heading back to the station. 
Useful links:
https://www.sncf.com/en/stations/chatelet-les-halles/OCE87758607/departures-arrivals
https://www.theinfatuation.com/paris/guides/best-paris-restaurants
https://www.eater.com/maps/best-restaurants-paris-france
https://www.tripadvisor.com/Restaurants-g187147-Paris_Ile_de_France.html
https://www.cntraveller.com/gallery/best-restaurants-in-paris
https://www.cntraveler.com/gallery/best-restaurants-in-paris