If there's one simple and healthy way to look like you're coming back from a week under the palm trees, it's to use a self-tanner. Many people say they are afraid to apply this kind of product, but I reassure you: there are excellent self-tanners on the market that don't give an orange look and even have a charming scent, it's just a matter of choosing well! I have been applying self-tanner for several years now and therefore, here are my tips for application and use for an impeccable tanned look.
Before application
It is very important to prepare your skin for the application of self-tanner by exfoliating to prevent the product from sticking to dead skin and creating darker patches. Also, if you need to shave, do it before, ideally the day before so as not to irritate the skin. Your skin should also be well hydrated but dry when applying, so it's best to wait a few minutes out of the shower before applying a self-tanner.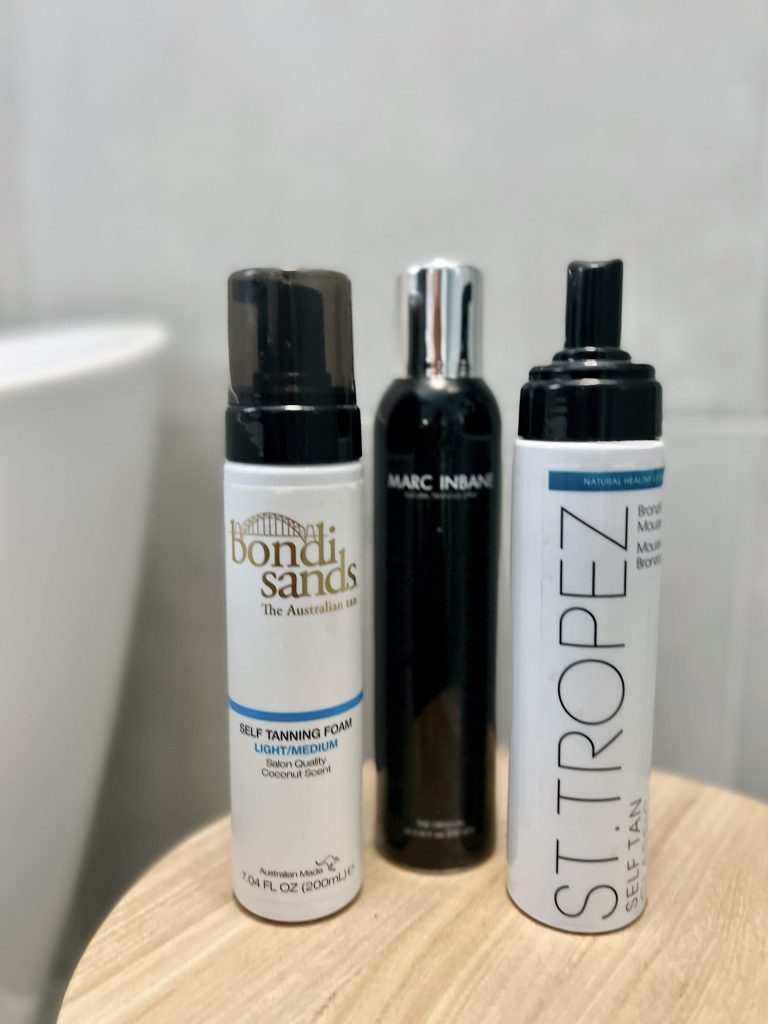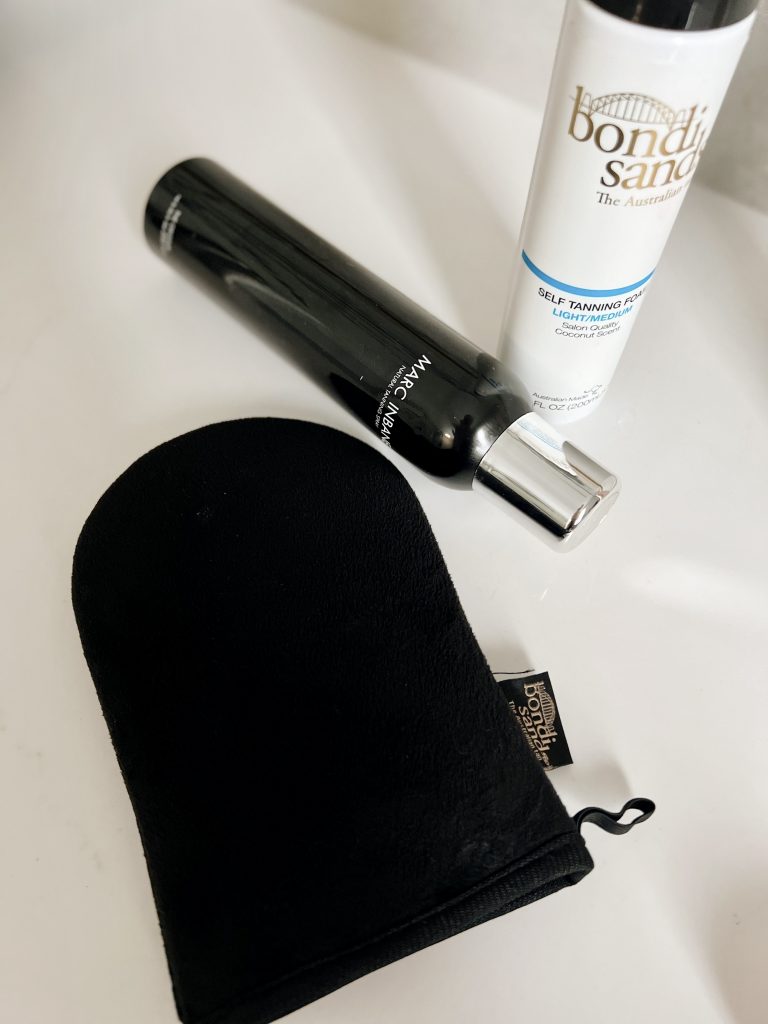 The right products
I've been using an application glove for some time and I think it's really great, In the past, I had to hurry to wash my hands quickly after applying so as not to stain my fingers, but with a glove, I don't stress as much, and the application is also better that way. It is always recommended to start with the lower body (ankles, calves, etc.) and gradually apply to the rest of the body, making sure to extend the product well. Personally, I don't apply self-tanner in the face, but if this is the case, it's important to choose a product that is ideal for the face and not to apply a body version in the face.
When it comes to formulas, there is choice. Foams, sprays, creams… there is something for everyone. Personally, I prefer foams when used with the glove, and I also really like sprays when I have less time or that I just want to touch-up. Here are some brands I like, all available in pharmacies: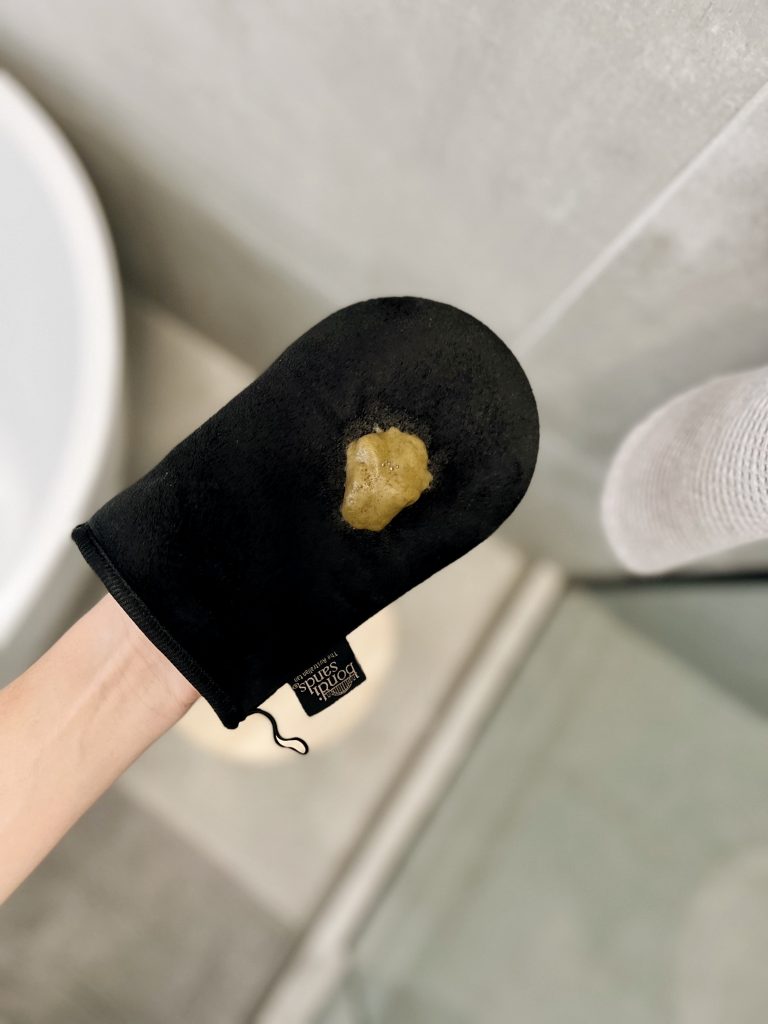 St. Tropez
The crème de la crème is St.Tropez! The brand has been on the marlet for a few years already and it offers several different formulas for all levels (pale to darkest). Their products have a sweet scent and the result is always very natural. It's my favourite brand.
Bondi Sands
A brand that I discovered recently and that I like to compare to St.Tropez for its formulas. Its price is slightly lower, and I must admit that its exotic scent is a big plus! The Australian brand also offers different formulas and degrees of tanning, I highly recommend their products.
Marc Inbane
I LOVE that brand that offers natural and luxurious products, in addition to having great packaging and a minimalist look. I particularly like their spray, which is so easy to apply, gives an natural look and has no scent. This brand is also a favourite in the self-tanning department!
Finally, there are also some moisturizers that slightly contain self-tanning in order to build a gradual tan (I'm thinking of Jergens, among others) and these products are a nice alternative for those who prefer to go more gently. Anyway, the key to maintaining a beautiful tan is to moisturize your skin all year round!