When I was offered to test Jaguar's I-PACE, the first luxurious, all-electric SUV on the market, I obviously said yes in a heartbeat! As someone who loves to test new cars, I knew that this one would be particularly interesting to drive for its comfort and finest technology, and I was not mistaken. Here is how my first experience went with an electric car.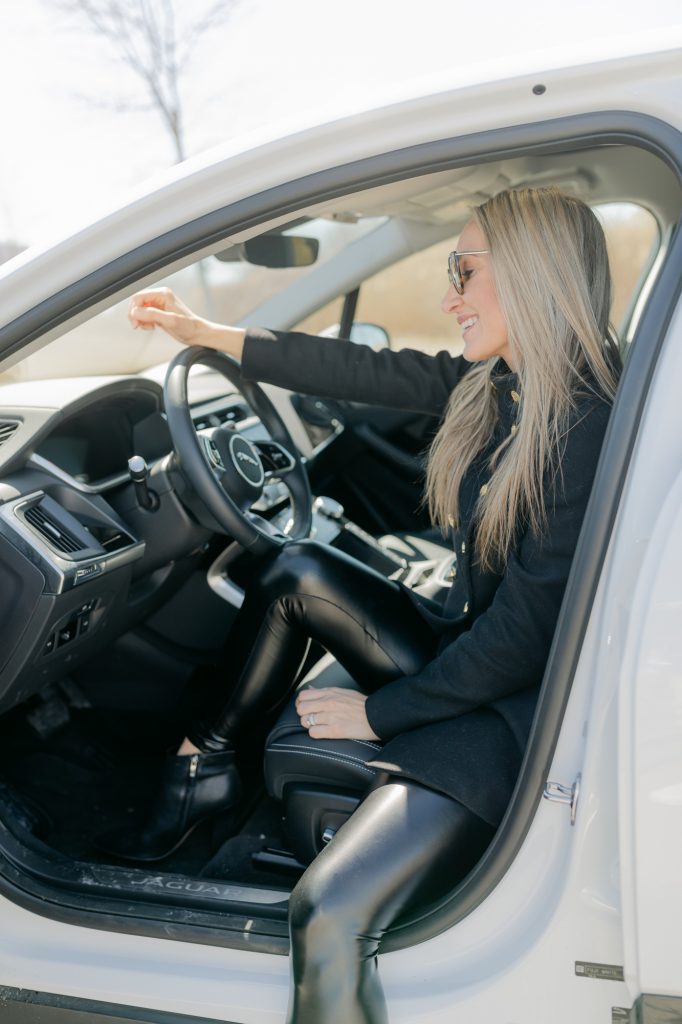 Modern look and unparalleled comfort
First, the interior of the I-PACE is elegant and spacious. Having won several awards already since its debut including the 2019 World Car of the Year, the World Car Design of the Year and the World Green Car, it is undoubtedly the first high-end vehicle to marry so perfectly performance, refinement and simplified driving. Its distinctive design allows for an enhanced experience for occupants through cabin air ionization with filtration, which helps capture ultrafine particles and purify the ambient air. This is big plus for families who care about the health of their loved ones (just like me).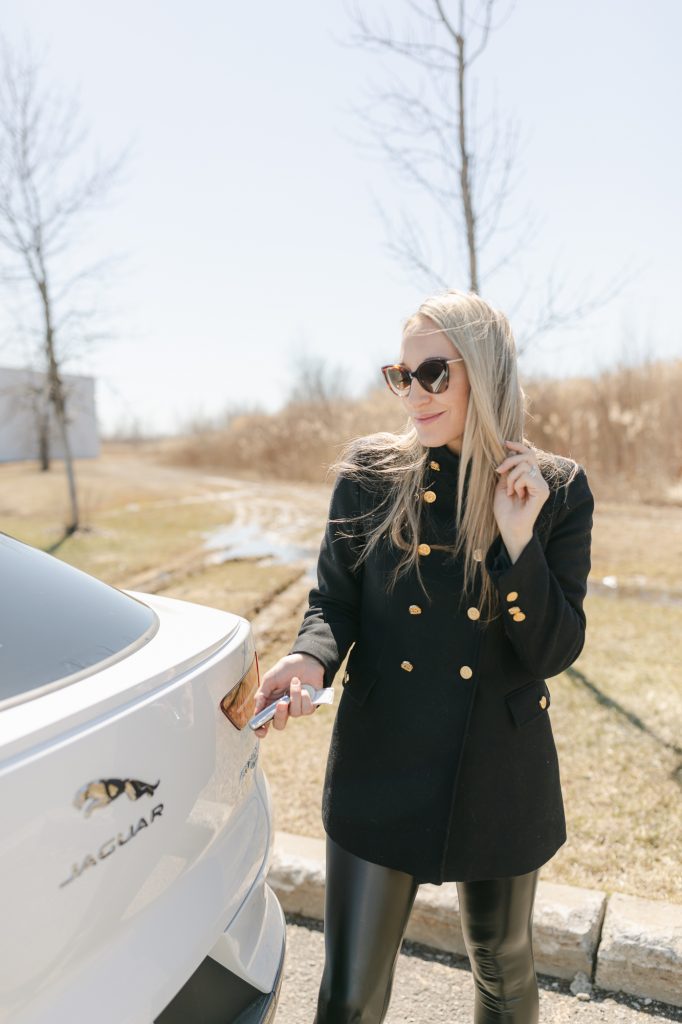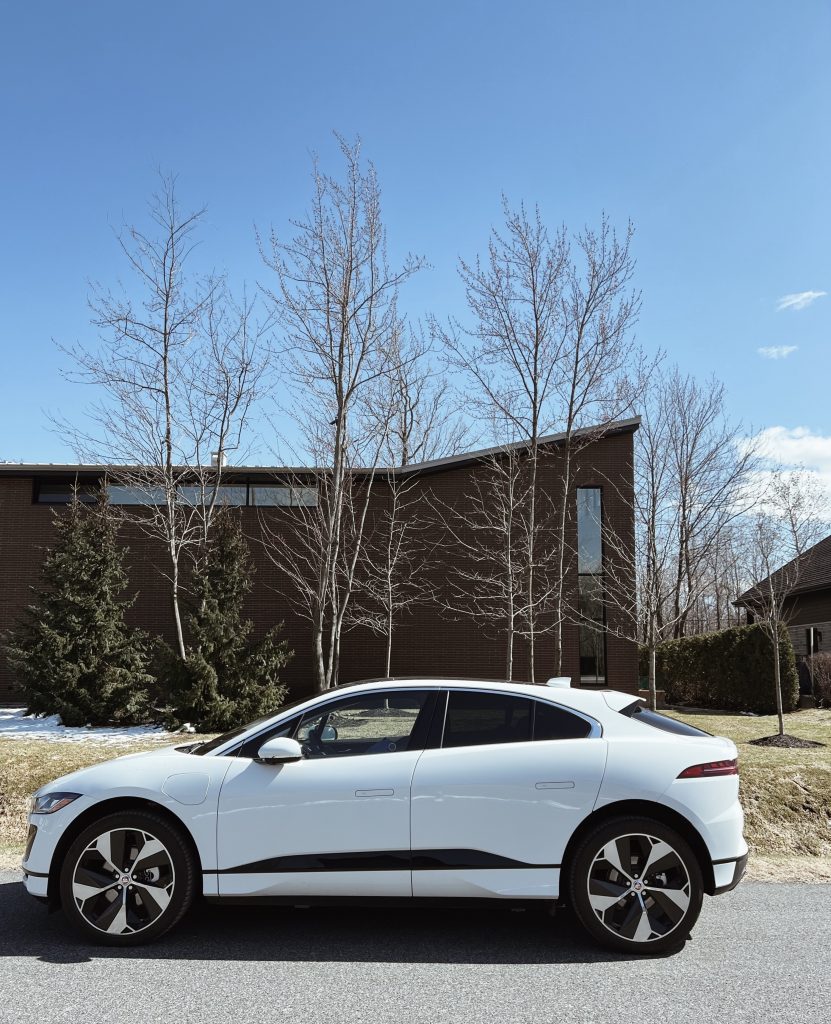 On the technological side, the car offers the intuitive infotainment system called Pivi Pro.1, which features a simplified menu and allows you to view almost all common tasks on the home screen, in addition to being compatible with Apple and Android. This navigation system also offers the possibility of adding charging stations to our itinerary, thus facilitating the process, and ensuring an optimal battery at all times. The system is really intuitive and easy to use, a very big advantage for people who want to finally switch to electric mode for the first time.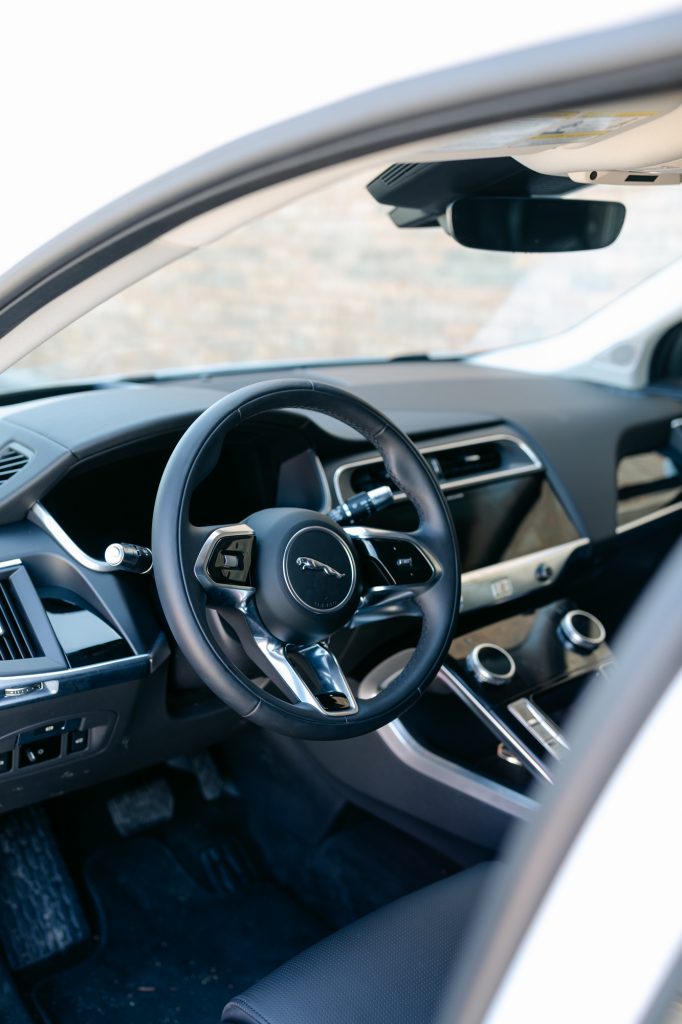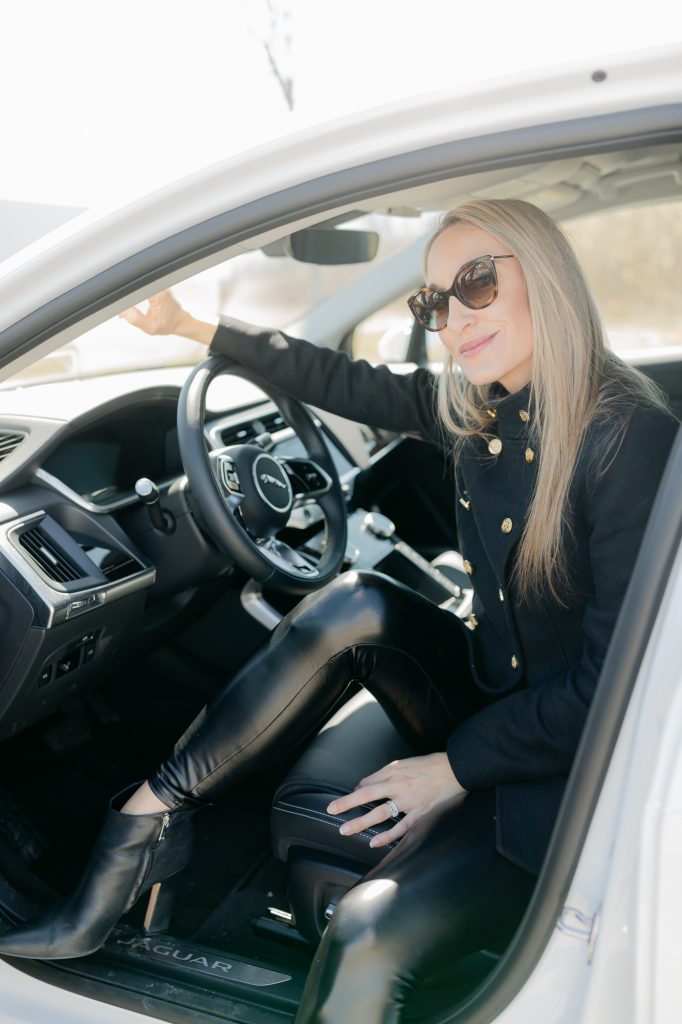 Finally, the rearview camera allows for more precise driving by offering a 360-degree view, and the digital mirror with ClearSight technology offers flawless visibility. Everything is there to drive with peace of mind while still having fun, of course!
A simplified charging process
If like me, electric vehicles represent a new era for you, know that the charging process is actually extremely simple and fast – so much so that I must admit that I now really want to replace my current car for a 100% electric model. Whether you choose to have a charging station installed at home or use public charging stations (these are very easy to find through the Electric Circuit app), the process is done slowly and automatically. The I-PACE comes with a standard 11 kW charger and connecting to a 100 kW DC charger can quickly replenish the battery from 0 to 80% in just 40 minutes! It is also possible to charge the car with a usual electrical outlet, for a longer charging time, which can definitely be useful when traveling to more remote territories. The charger also automatically connects to the terminal by emitting a distinctive sound, thus telling us that the charging is well engaged. It is therefore easy to let the car recharge while you go grocery shopping, allowing you to maximize your time! Can you tell I'm hooked?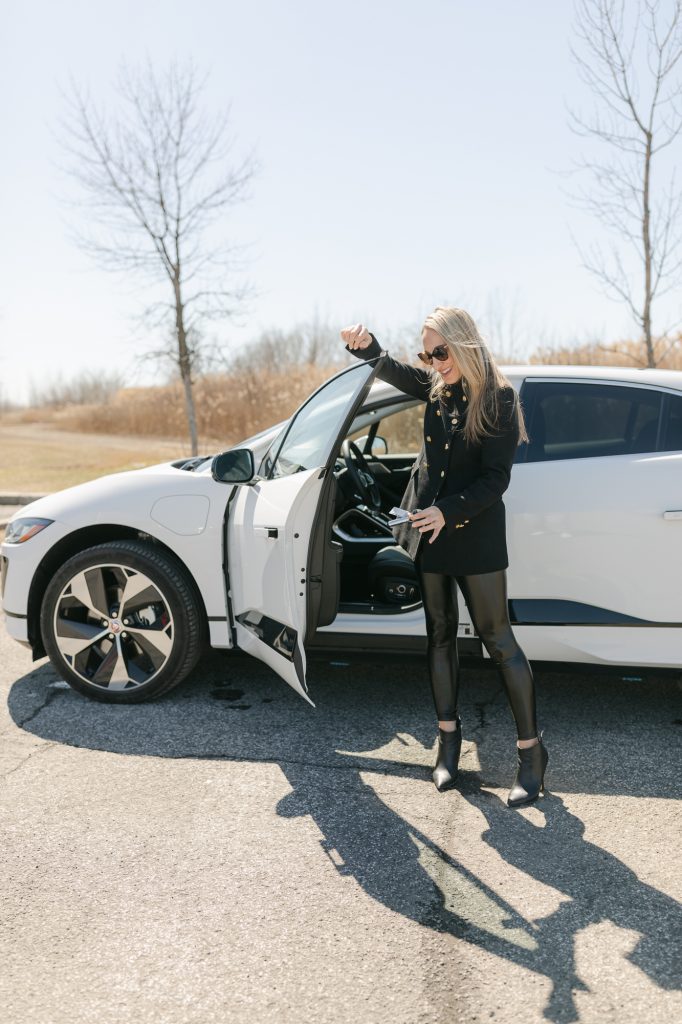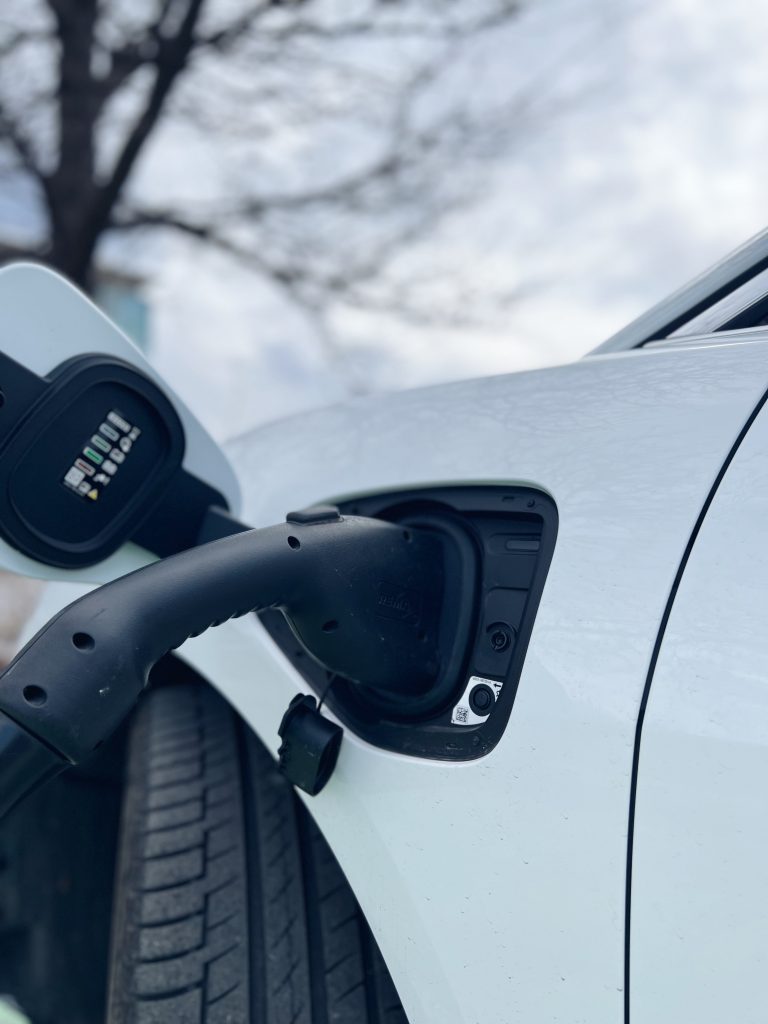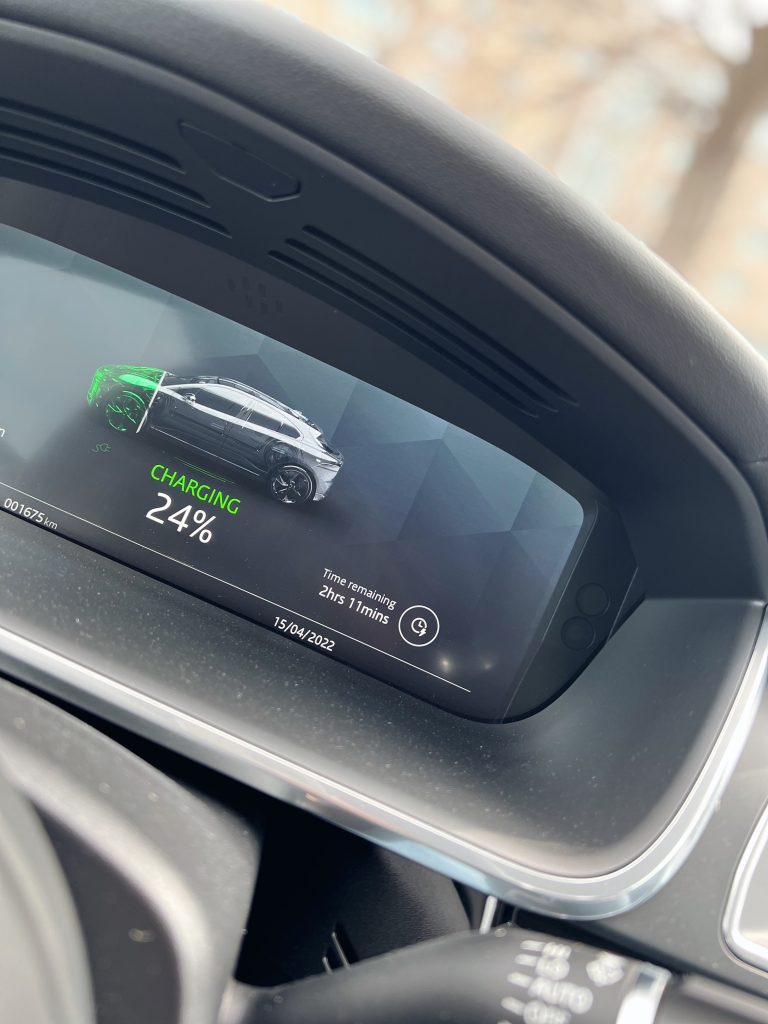 My verdict: it was love at first sight!
So, what did I think of my 2022 I-PACE trial? I was honestly a little nervous about driving it before I went to pick it up, as I had never driven an electric vehicle before. I also had a fear about the dimensions of the SUV, as I usually drive smaller vehicle. After just a few minutes behind the wheel, I realized how smooth and efficient the ride was, and I got used to how quickly the car slows down as soon as you lift your foot off the accelerator. Driving on the highway is a real charm, you can barely feel the acceleration and movement, and the comfort inside is sublime.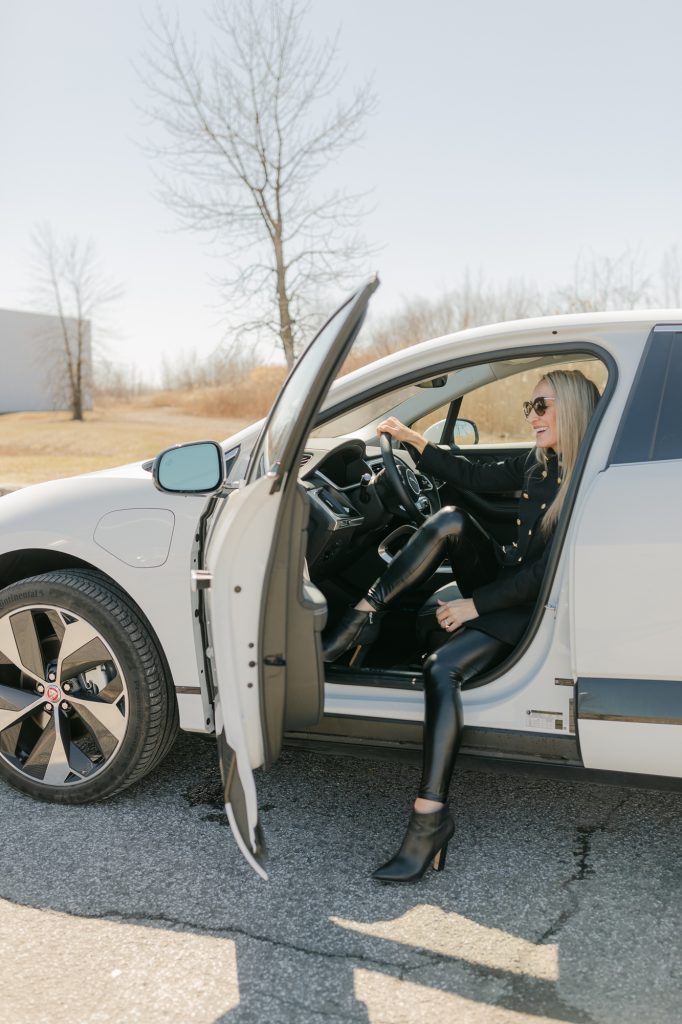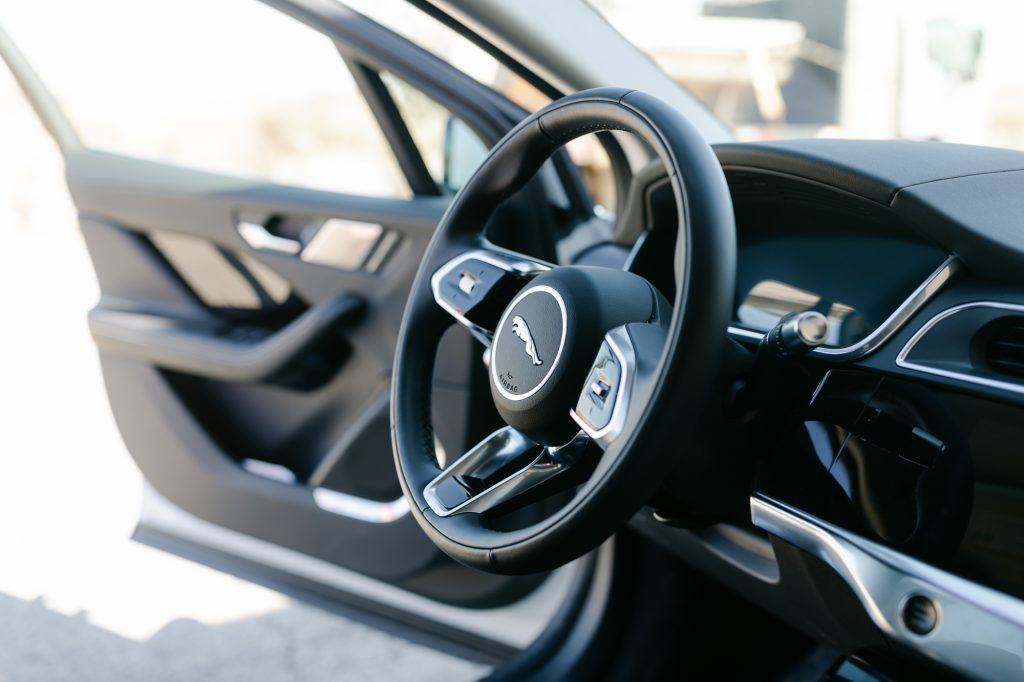 I was also surprised to find that the SUV is spacious but still easy to drive and park, even in tighter spaces. I usually don't really like cars that are too big, and this one made me feel safe from the first moments. The trunk is also very convenient, and I could easily drag my son's stroller wherever I went.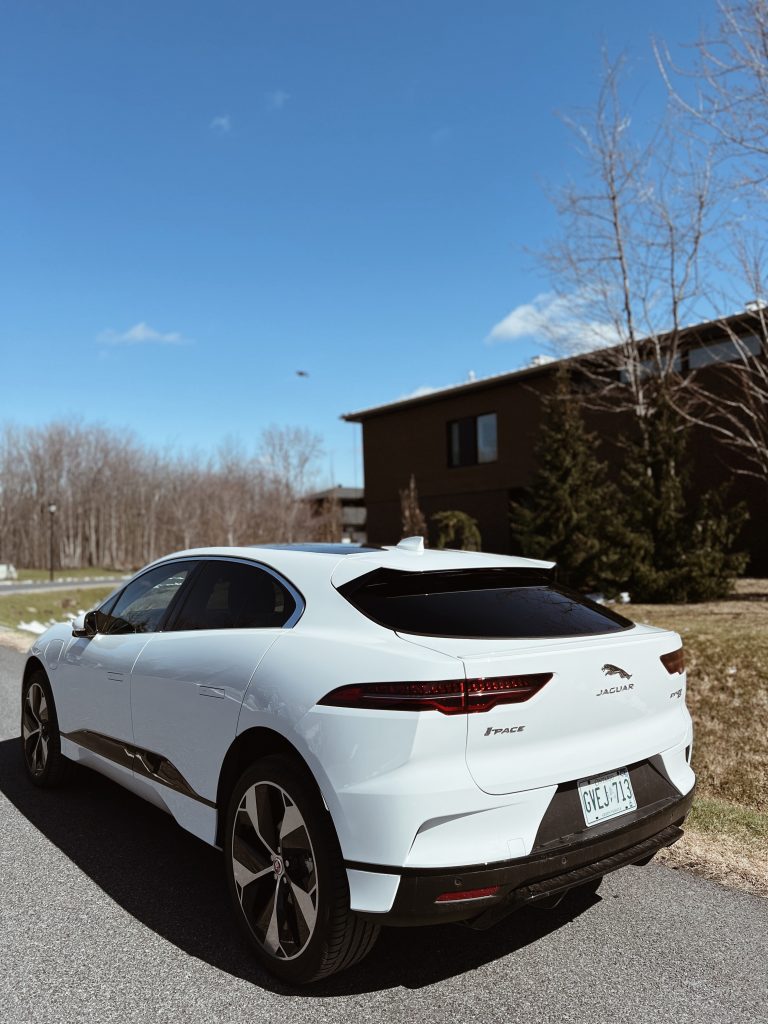 I loved the charging process and the feeling that you're driving a car that's doing good to the planet. I enjoyed driving this electric car so much that I can say that this experience convinced me to get my hands on an electric vehicle soon (an I-PACE would be the absolute dream!). 
Finally, this revised and improved model remains a wonderful marriage between the DNA of the Jaguar brand and FIA Formula E Racing technology and allows a pleasant ride that charms immediately. Having seen how people look at the car on the streets, I can tell that the I-PACE really offers a 100% high-end electric drive that does not go unnoticed on the road!
To learn more about the 2022 I-PACE, visit Jaguar Canada.
*This article is sponsored by JAGUAR Canada