Who says Spring says Spring cleaning, and if there is one room that I like to organize before the arrival of the beautiful season, it's my walkin closet. I love to rediscover my pretty dresses, purify my wardrobe and dream about spring through my accessories, it makes the process so much more enjoyable between window cleaning and reorhanizing the garage (!) So here's how I transition to a spring+summer wardrobe at home.
1. Sorting
I always start by taking a look at what's on the hangers right now; I look at each garment, I take the time to ask myself if I still like the item in question, and I put aside what I don't like anymore. In order to speed up the process, I take the opportunity at the same time to put aside clothes that are too warm and that I will not wear during the summer season, and I thus make space for my spring and summer wardrobe.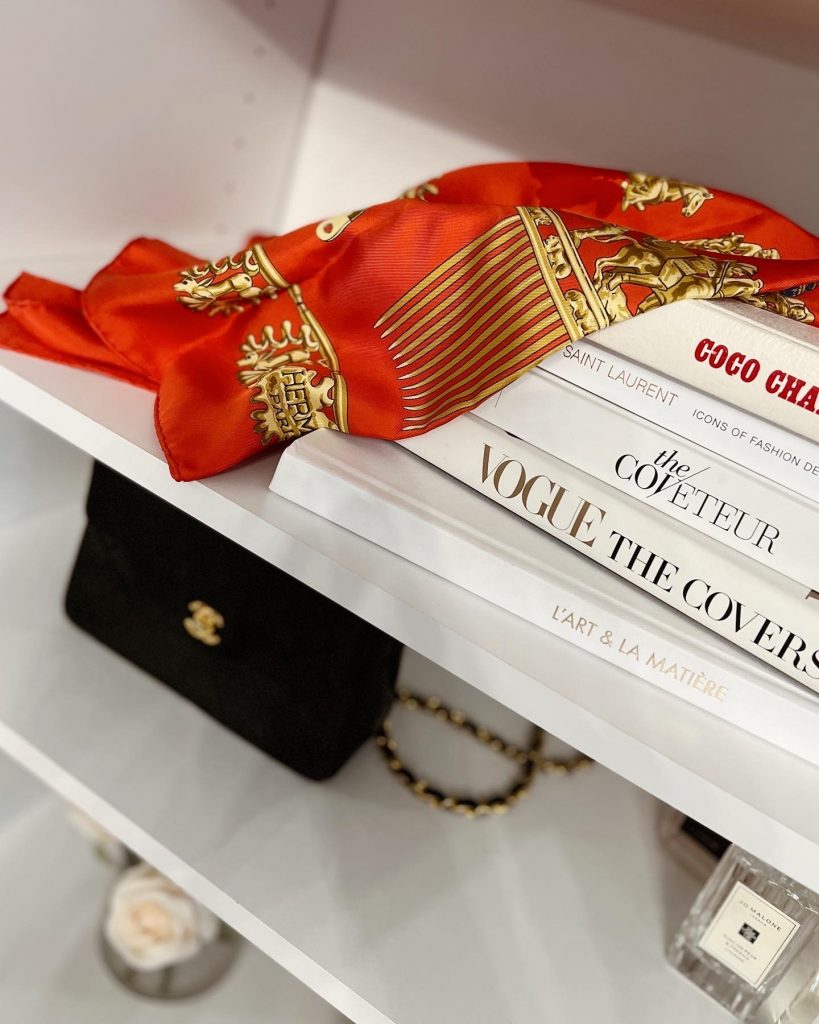 2. Storage
I can't say that I put a lot of clothes aside because the majority of my clothes are worn in all seasons; for example, jeans and a wool cardigan do well on a cool summer evening. However, I place some thicker and warmer items aside in order to purify and be well organized. To do this, I use large baskets for sweaters (I found mine at Homesense), plastic bins for various clothes (these come from Canadian Tire), and finally, I also own some Ikea racks on which I keep dresses or more delicate clothes, and everything is stored in a room adjacent to my walkin.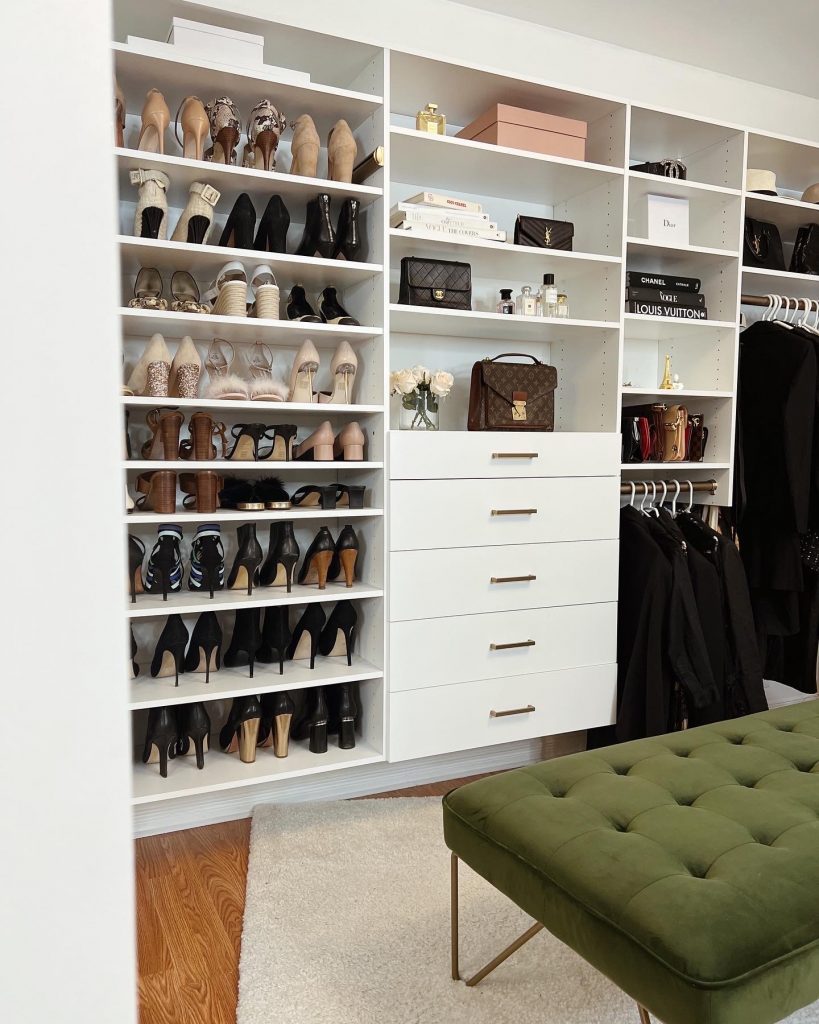 3. Cleaning
I then take the opportunity to clean the room by vacuuming, I clean the shelves with a damp cloth and I make sure that everything is clean before bringing in something new. I really like using products that are gentle on the environment and for the home – my favorites are Quebec brand Unscented Company as well as the RevoluBar brand found online at TANIT.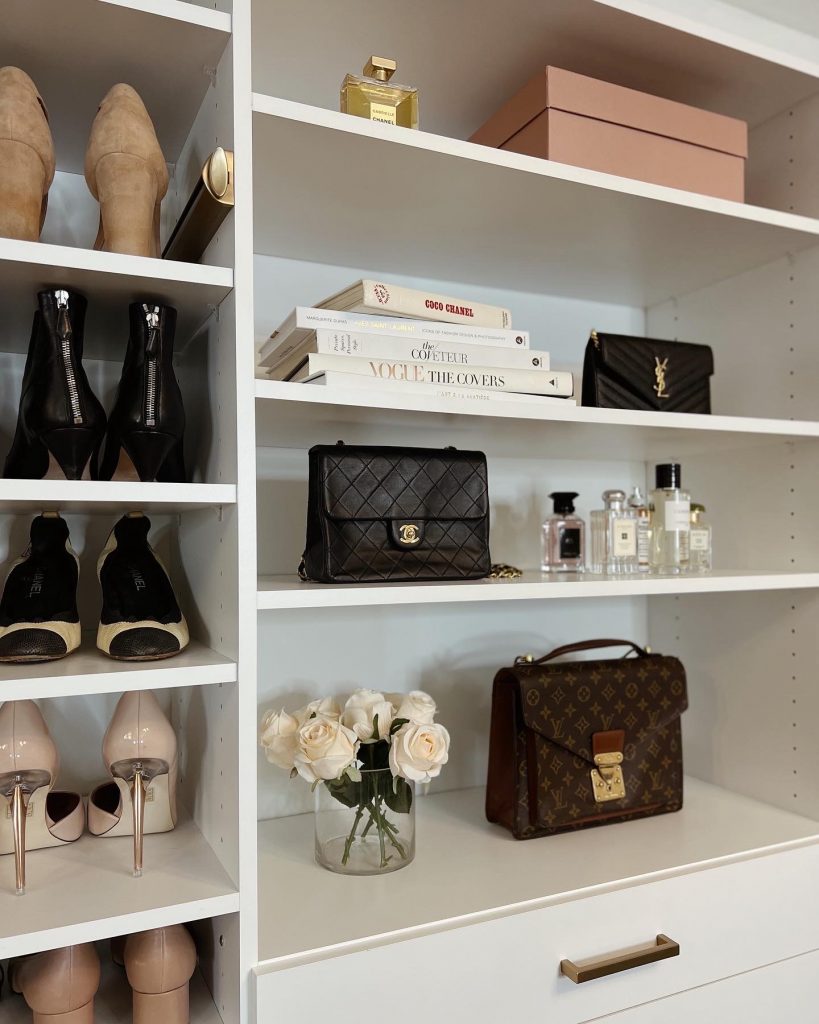 4. Transition
Afterwards, I finally bring my spring and summer clothes into the room. I really like to organize everything by color, because my storage space is in open mode and allows you to see all the clothes at a glance. I have a lot of white and beige clothes for summer, and I usually place them prominently in the closet. I also have a section for shades of yellow and red, and I keep the black clothes further back. I also keep most of the prints in my closed wardrobe, so I know exactly where to look when I want to wear color.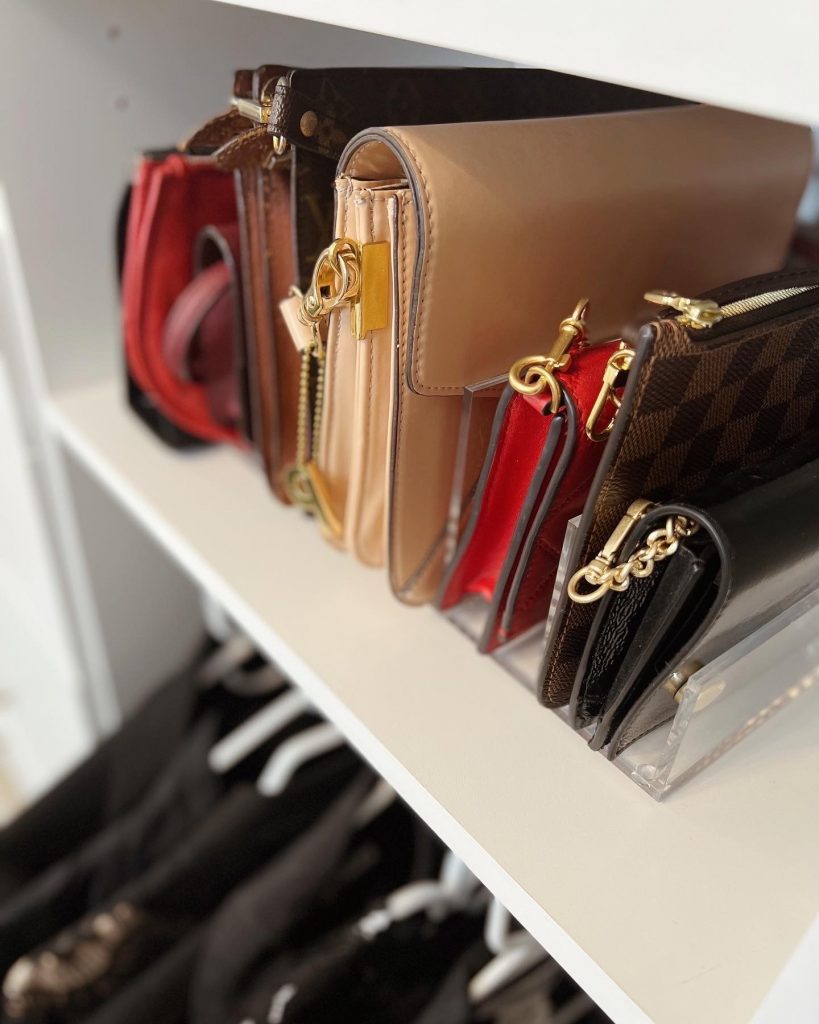 5. Final details
Finally, my walkin closet (which I had custom made with the team at Garde-Robes Gagnon) is mainly aimed at displaying some of my favourite accessories such as my handbags, books and shoes. So I take the time to review what is featured and I replace my fedoras for beach hats, for example. Same for the shoes, even if I keep the majority of my sandals displayed all winter (for the look!), I put my boots back in the other room and I keep only the appropriate shoes.
And that's it, I hope it inspires you to better organize your wardrobe for the warmer season. Let me know in the comments if you have any other tips for making the transition to a spring wardrobe.