When my friend mentioned Bella to me a few months ago, I was surprised to not have heard about it sooner. Then, while doing a bit of research, I found out that many people around have been going to this clinic…and that they were keeping it for themselves! After a few visits and a revived skin, I decided to finally share this secret with you.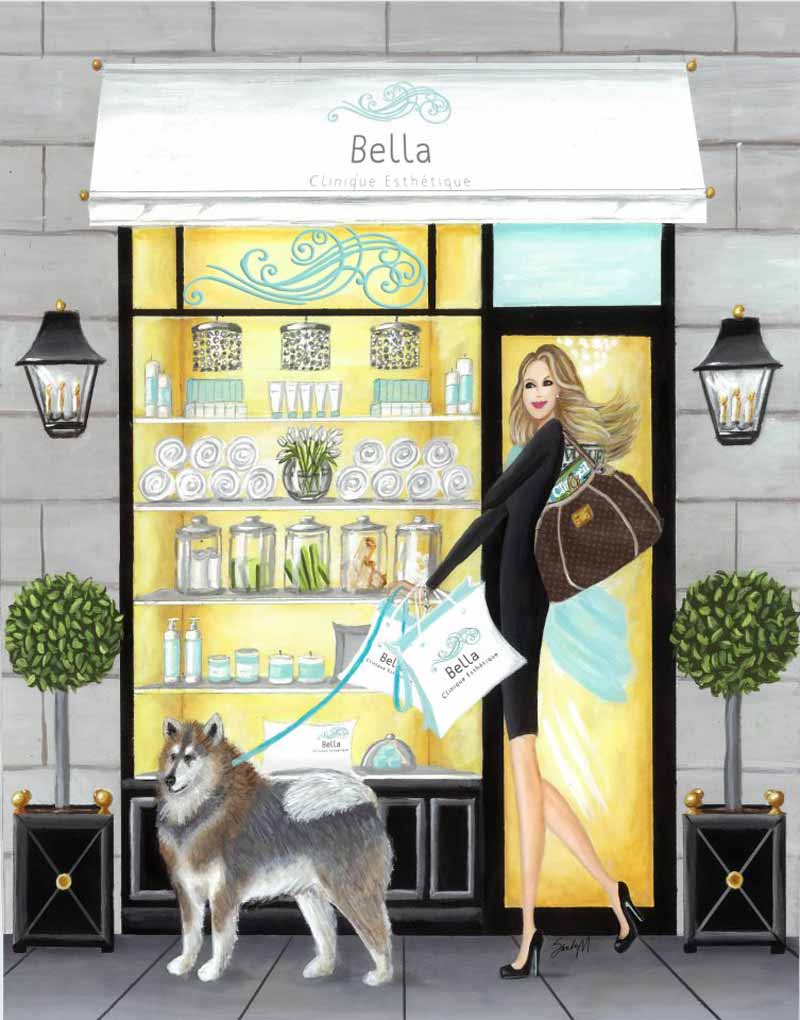 Bella Clinique has built a reputation for itself in the past few years for many reasons; two of them being Jennifer Brodeur and Max. Let's start with Jennifer: she is one of the most asked for skin specialists of the moment. That's no surprise, knowing that her clients feature Oprah and Michelle Obama. She, who just launched her organic and natural cosmetics line, Peoni, is understandably busy — really busy! Luckily, she taught what she knew to the wonderful Andrea, who now takes her place at the clinic. The reputation it built is here to stay.
Now let me present to you Max+, this machine that does wonderful things for the skin. Its light treatment works on the skin safely, without warmth nor pain. Photomodulation skin treatments are very popular nowadays, and the rarity of this machine attracts clients with an array of specific needs they hope to treat.
Other than LED light treatments, the clinic also offers massages, waxing, manicures, pedicures, and even more. Now that you know the address, there's no more excuses for not treating your skin well!