I often receive comments about my hair color, and I must admit that my hair has not always been so beautiful. I have long abused colorations without taking care of my locks appropriately… Ouch! But today, I know that my hair needs love, and I'm about to tell you what I use to keep this blond in good condition.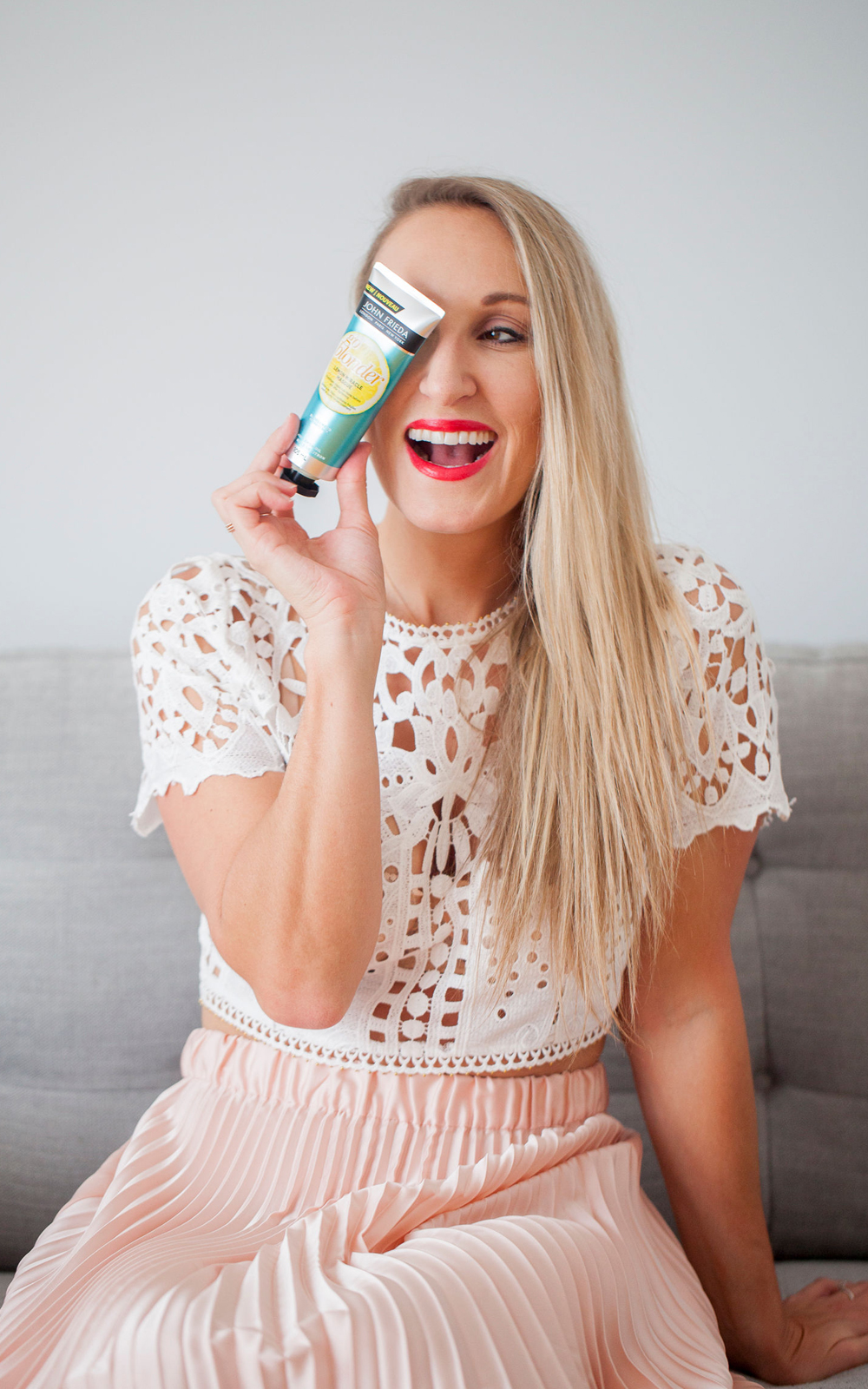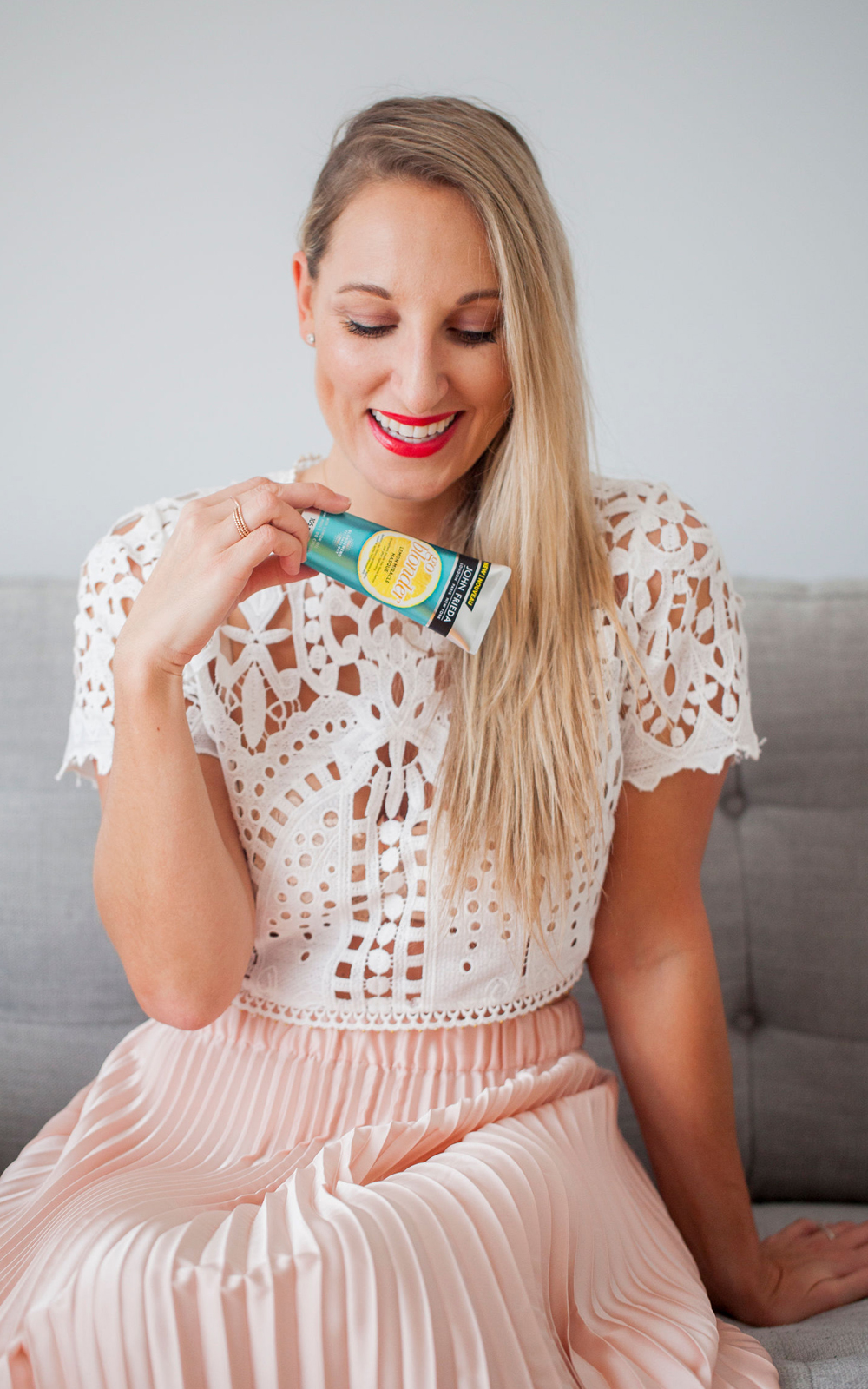 First, the most important point to keep in mind when going blond is that we must keep our hair hydrated. Going blond – or blonder – lightens the hair, which makes our hair fragile. The good news? There is a product suitable for blond hair, which hydrates while protecting our color: John Frieda's new Go Blonder Lemon Miracle Masque. This mask revitalizes and strengthens the hair fiber by creating thousands of new bonds onto hair (thanks to BlondeMend technology), while working to keep your blond luminous with lemon oil.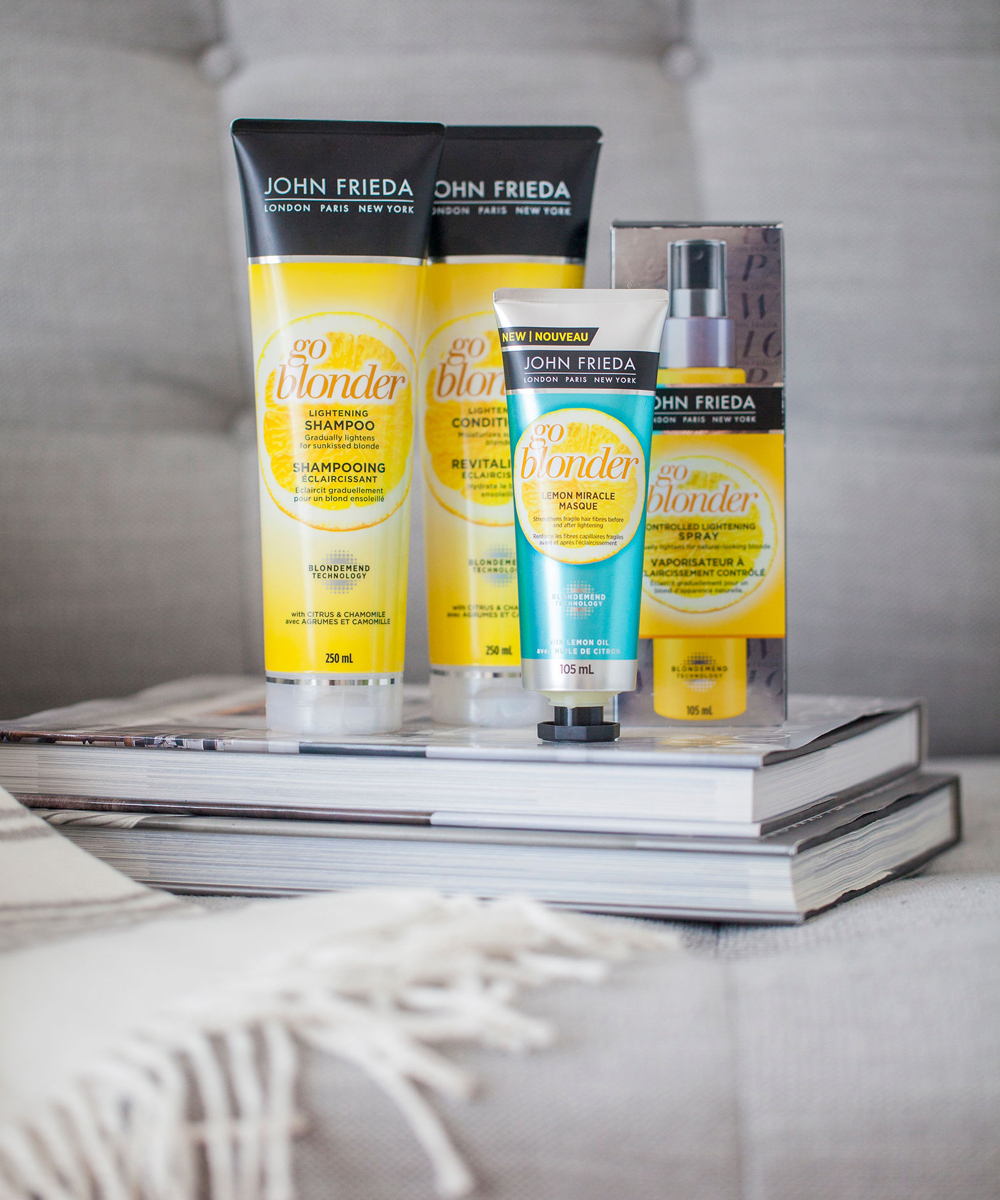 I use this mask in combination with John Frieda's Go Blonder shampoo and conditioner, which brighten my blond with every use. Together, this trio protects my color and the condition of my hair, and my blond remains impeccable all year long (when used regularly)!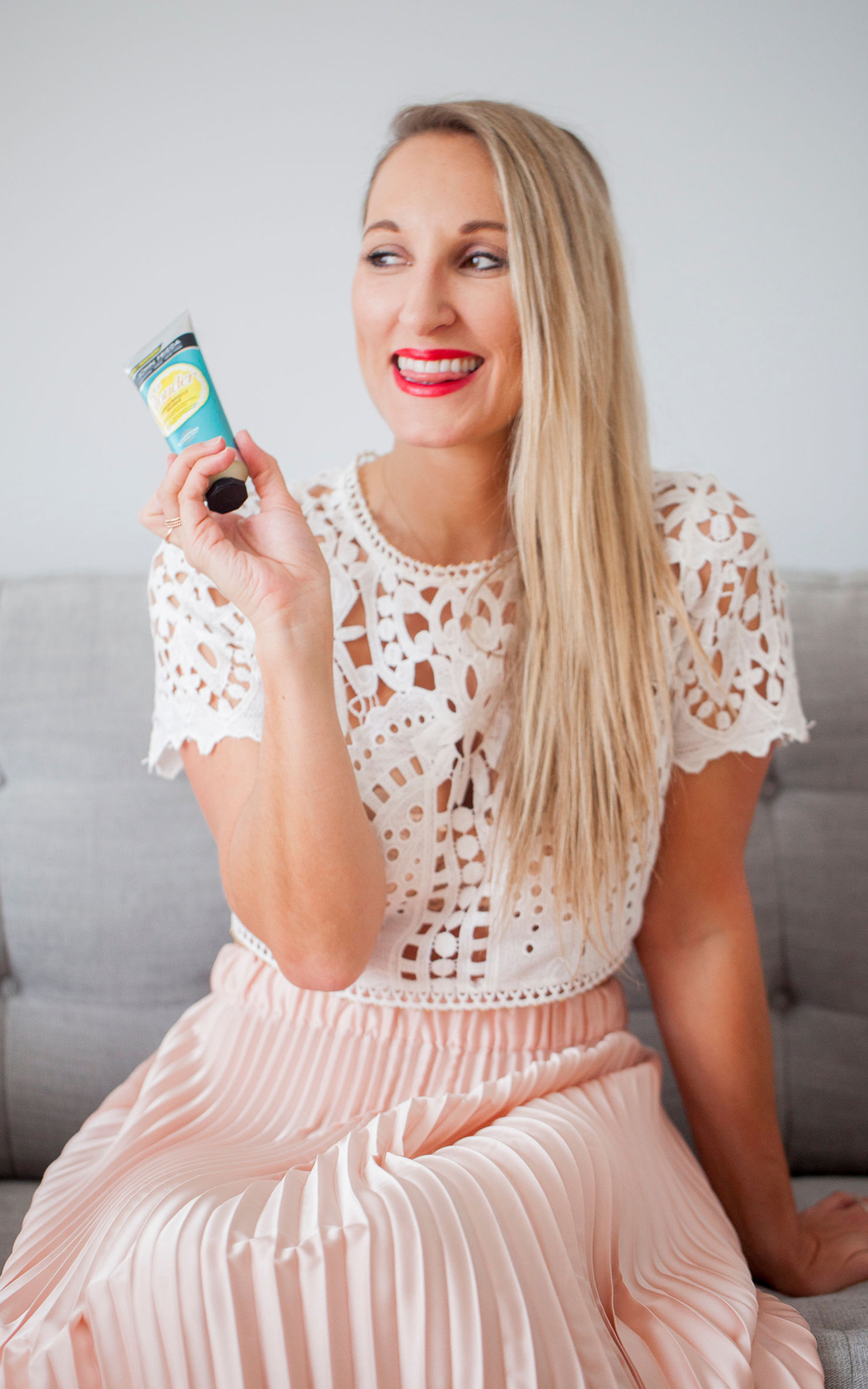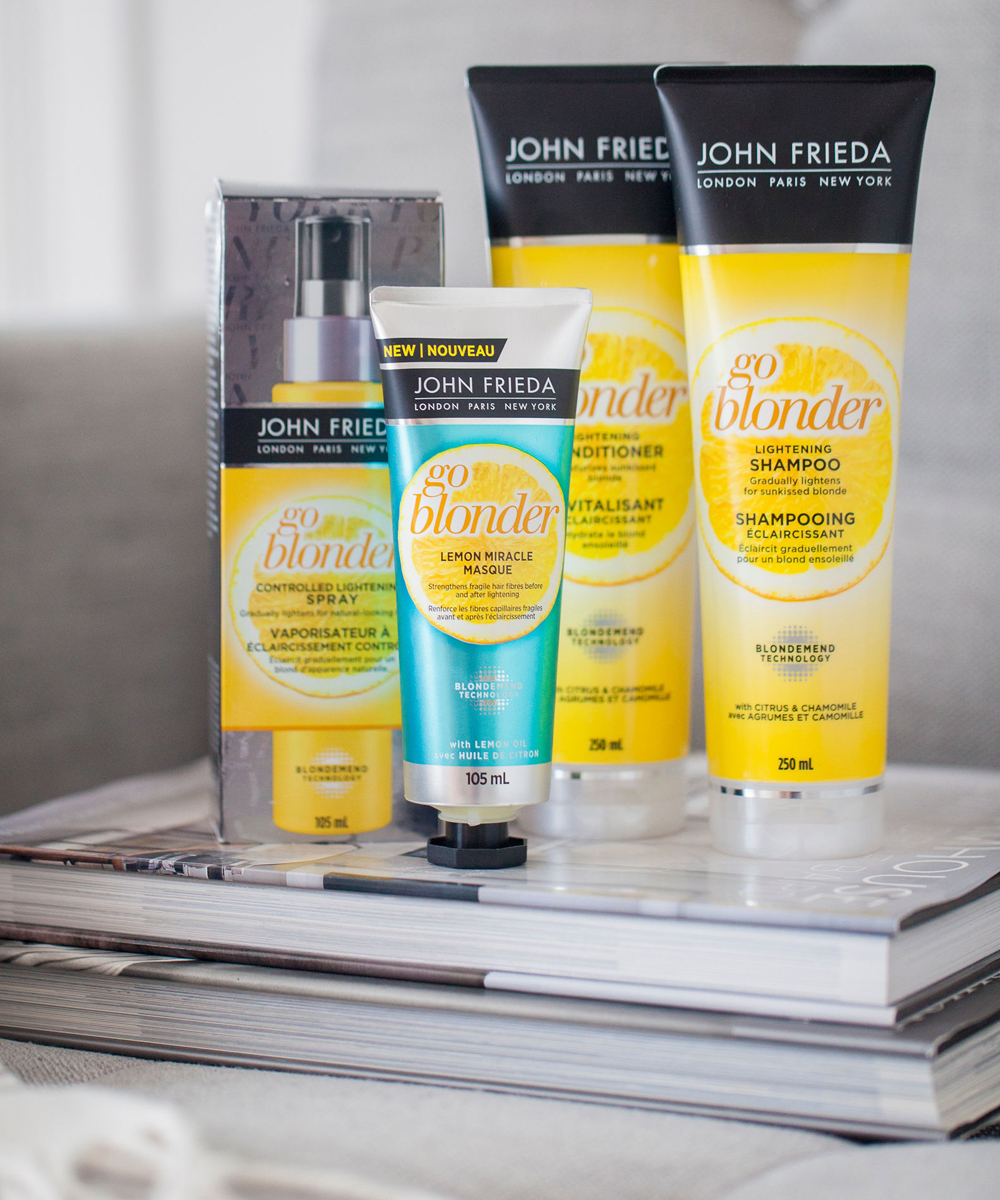 The mask has literally saved my dull hair, so I recommend it if you need a good shot of hydration just before the summer!
Go Blonder miracle lemon Mask by John Frieda, $12.99 in pharmacy.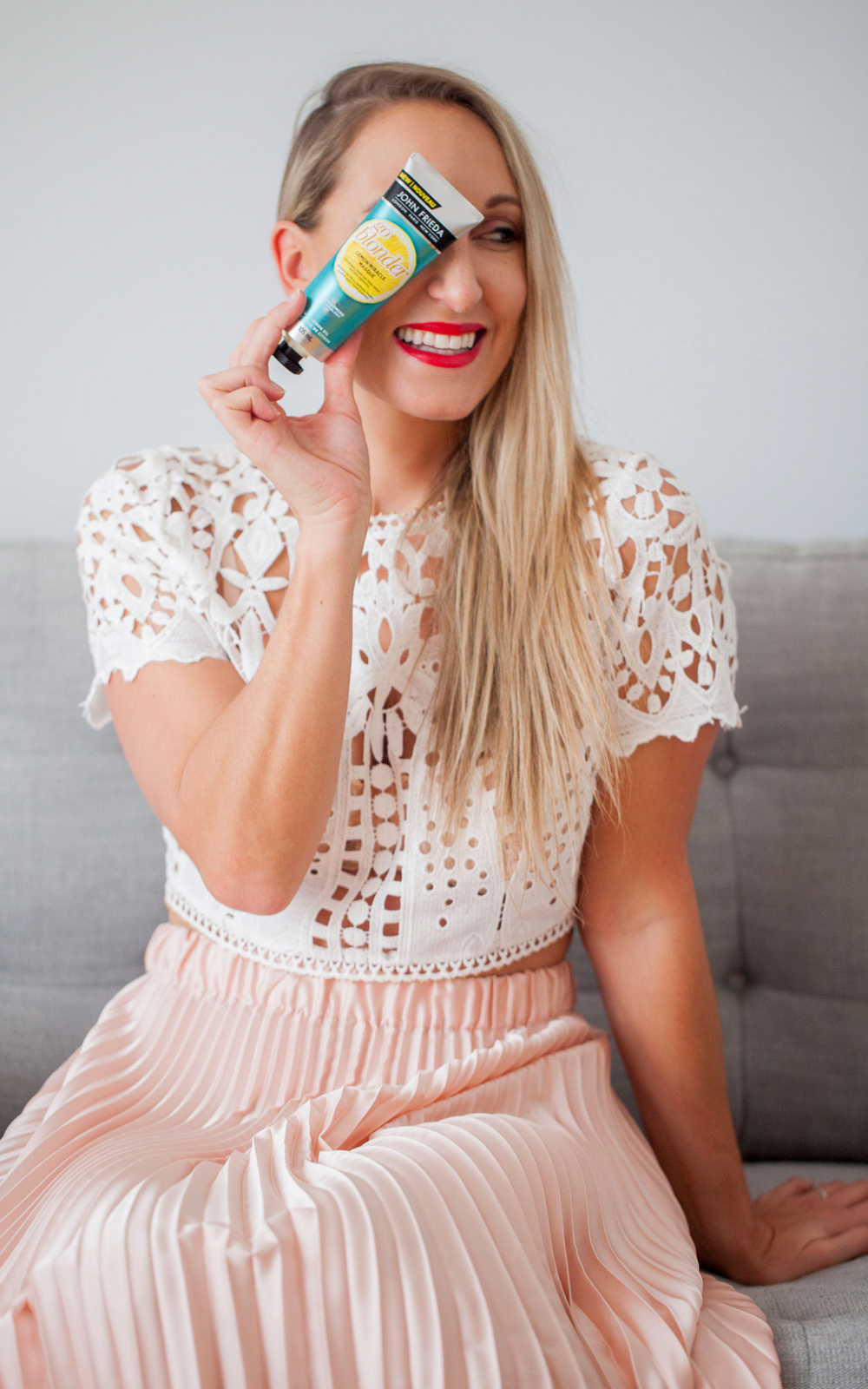 *This article is sponsored by John Frieda