I have met Maria last year, right after I got engaged, and had promised myself to go see her when we would be ready to design our own wedding invites. She is creative and truly passionate about what she does, so I wanted to ask her a few questions about her work with Papier Fashionista, her design company. Here's our interview!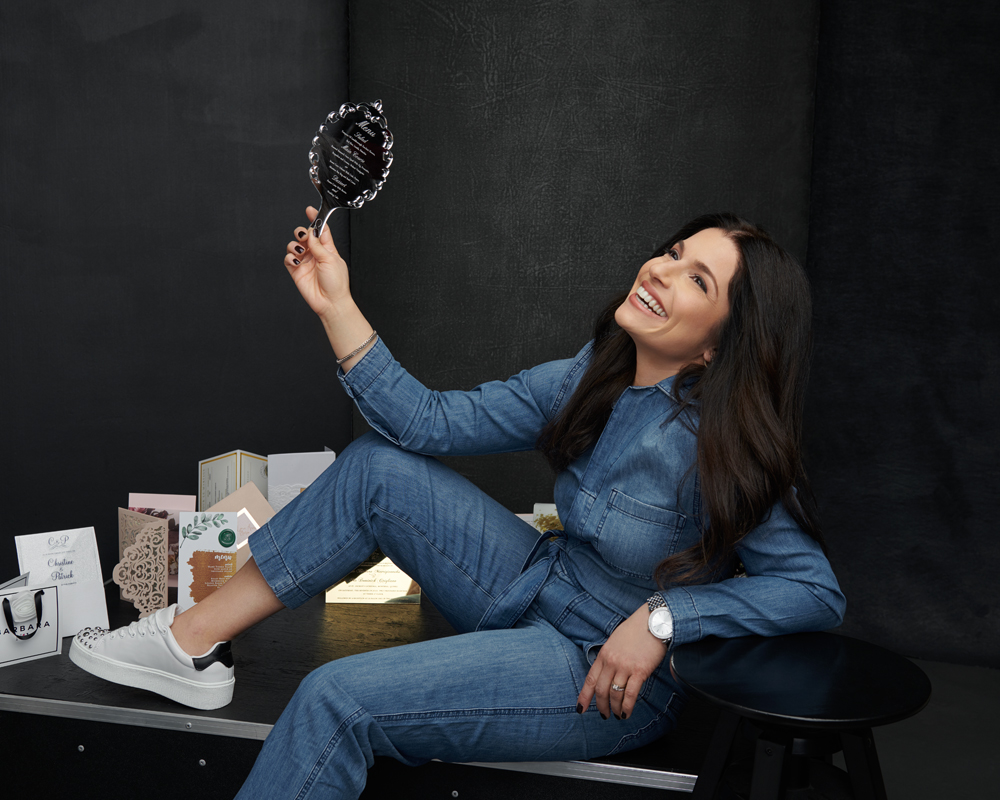 Why did you decide to work in the wedding industry?
I'm actually a fashion designer by trade. I worked in Fashion for about 12 years before Papier Fashionista. Took me a while to realize  I didn't want to relive the life of Andy from the Devil Wears Prada  That being said, when the last design company decided to let me go while I was pregnant,  I was devastated. There I was, 31 years old and my hubby and I were expecting our first child. We were only married 1 year at the time, and I was 5 months pregnant. Even after going to court and winning, I  developed a lot of anxiety and didn't really know what was going to come next. When the one person that believed in me from day one said to me: " Why don't you design invitations? You love paper and you designed our own wedding invitations and they were such a big hit. " I decided there and then maybe this was worth trying. I decided to put myself in a position that I was able to control my path, so I started doing just that. Designing for family and friends and slowly but surely I am celebrating my 9 years in business this year, and that's how paper and fashion met the birth of Papier Fashionista.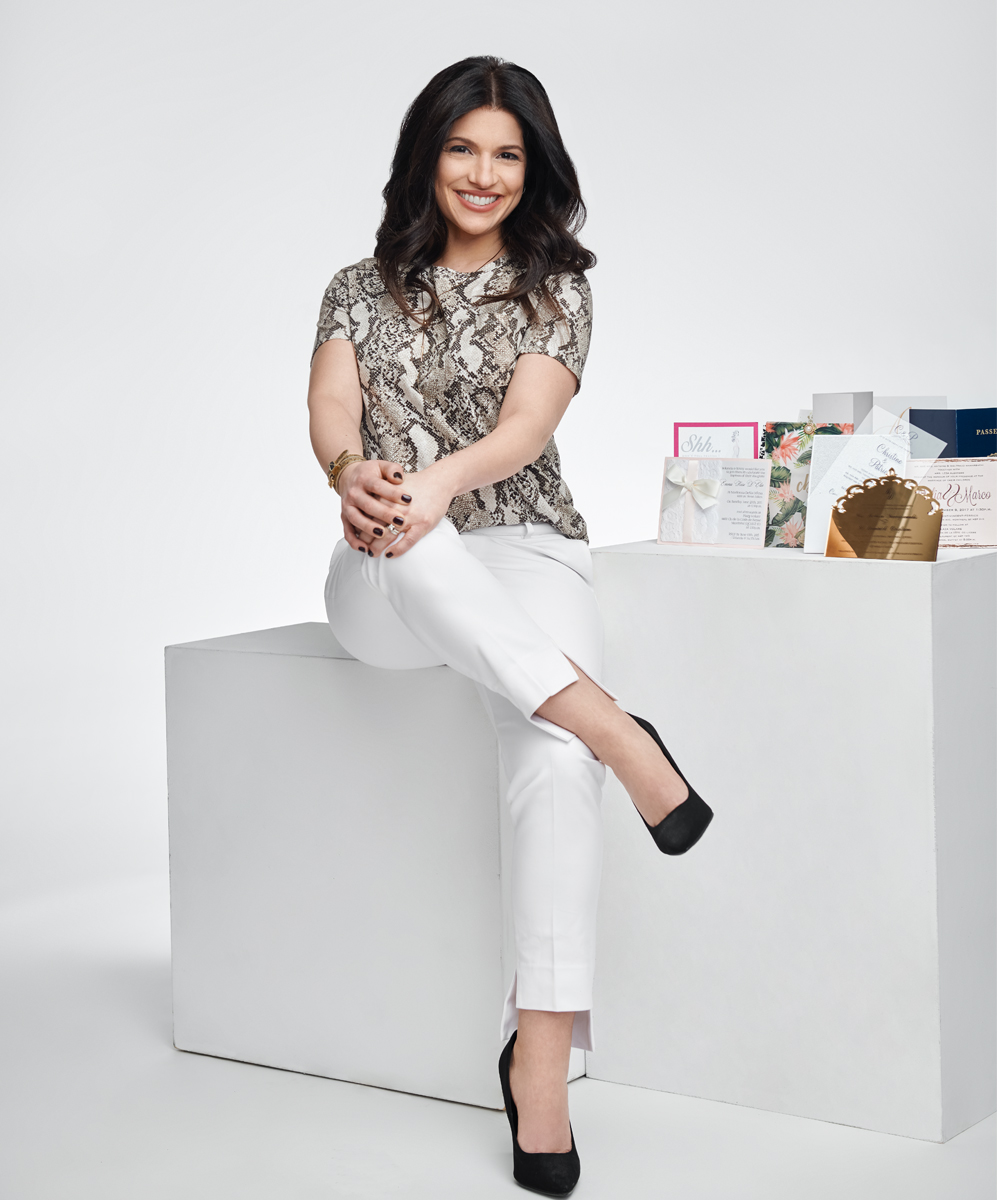 What's the most common mistake people make when comes to their wedding invitations?
I believe the most common mistake would be when a bride and groom come see me with a vista print budget. Pinterest allows us to get inspired but photos today is very deceiving. What we see online and what the reality of what it costs is not what brides and grooms fit into their budget. Believing that they can have a $2.00 budget per custom invite is a little insulting to a designer. In my opinion, a photo can not explain the efforts and hard work that is being put into a custom invitation.
How would you describe the importance of an invitation? Does it set the tone to the event?
I think anything that is personalized is important. It's made for you and is about you. And invitation is the first impression to your wedding, it sets the tone, it sets the mood and it should not be  recognized as just a piece of paper. The minute your guest receive it, it symbolizes who they are together as a couple.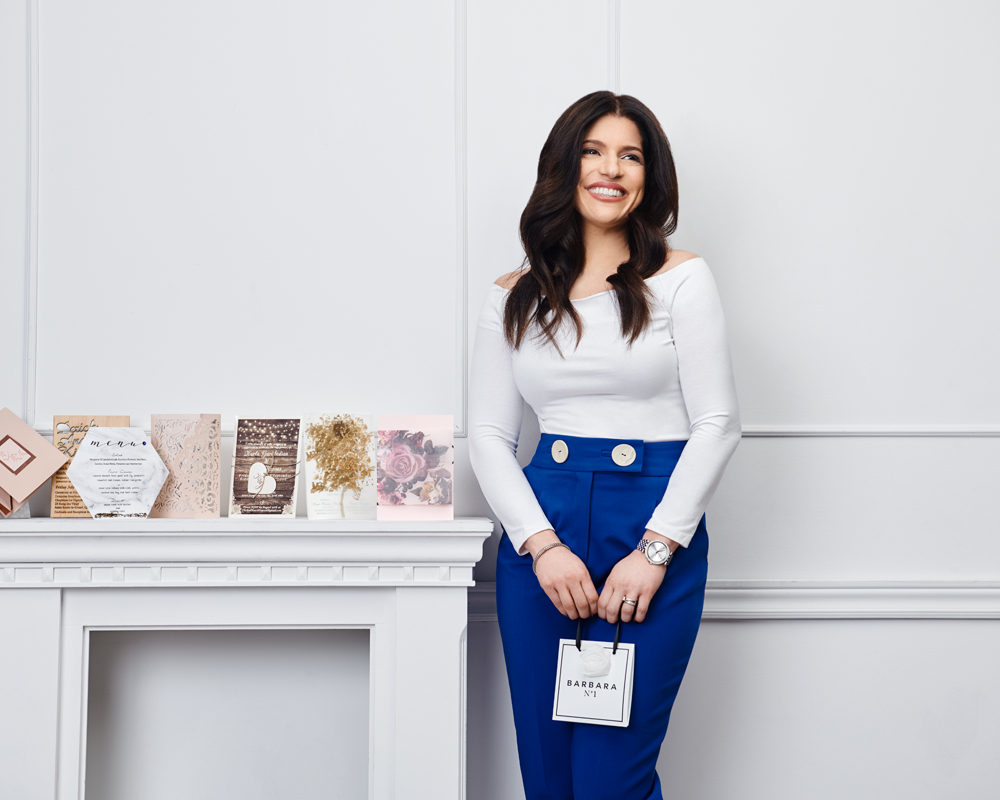 What do you recommend people to do before they come meet you?
Design and inspiration is always very helpful. However, the key thing would be is to set yourself a realistic budget, and most importantly stick with your style. Forget what everyone else is doing.
What are the trends this year?
If you are a trendy soul, 2019/2020 trends would be the old school designs . To name a few: Letter press invitations with hints of vintage accents such as hand died chiffon and silk ribbons, custom wax seals, laser cuts, pastel colors and neutral earth tones, greenery and very delicate calligraphie writing and design.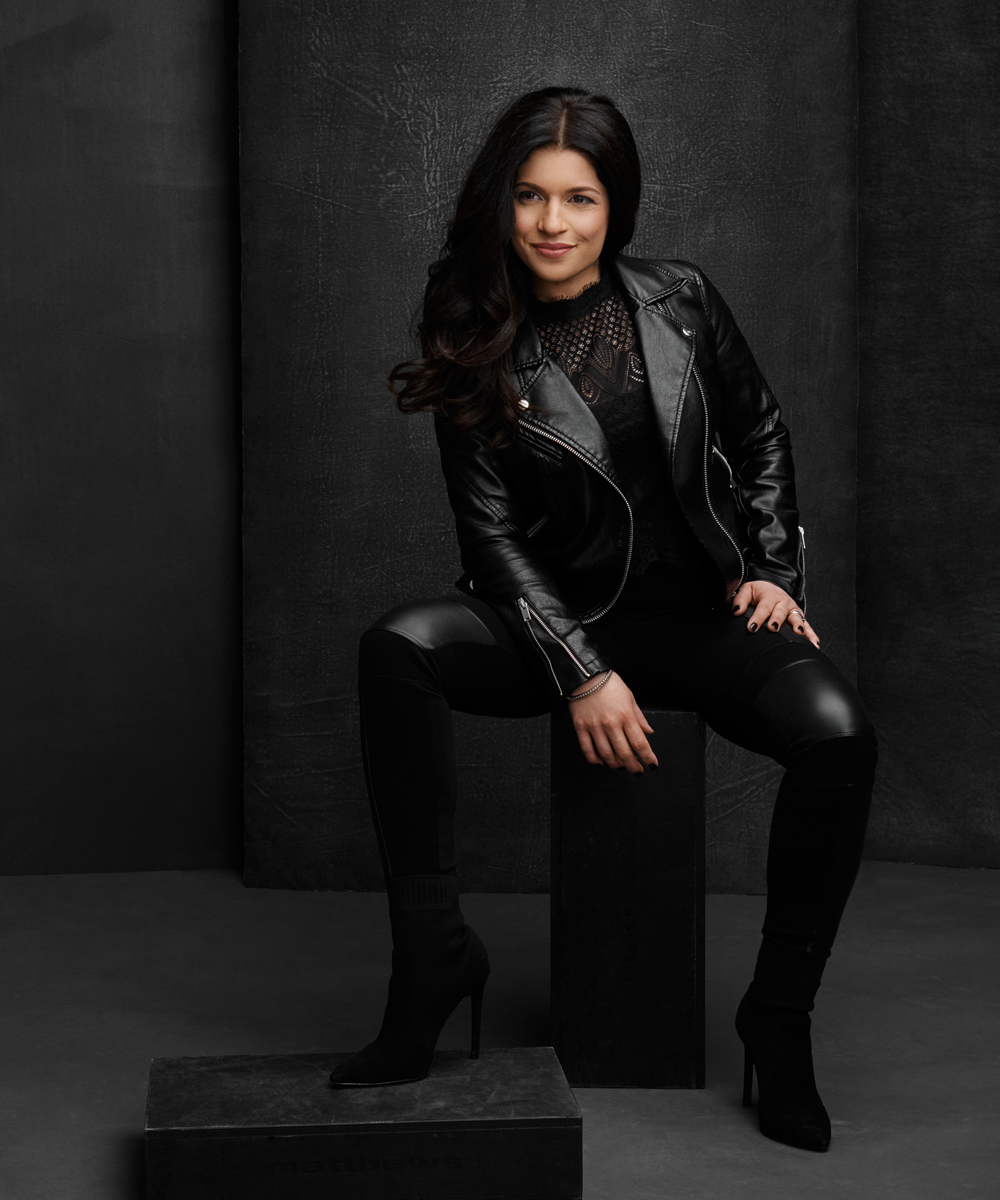 Is there a style or an idea that you particularly like?
My history in fashion taught me never to marry your product, so I wouldn't say I love one design more than the other… But if I really have to choose one style, I would say letter press.
Why is it important to work with someone for wedding invitations, and not do them online?
Same reason you wouldn't buy your reception hall or flowers or limo online. It's human contact. It's about a small local business with a big heart trying to grow a family. It's about connecting and building relationships. Once your order has been placed online, it ends there. You can't physically see your colors, your paper textures and experience with a human being is online. You can't value someone's advise  To be honest, a lot of these invitations online websites are in the USA, so there really isn't much of a difference when you keep adding to the base price and let's not forget it's in American dollars and the shipping costs are extremely expensive, not tp mention duty fees. With local custom invitations designers, you're hands on and feel comfortable knowing there is an actual person putting these together for you.
How do you describe Papier Fashionista in 3 words ?
Passionate, Creative, Inspiring,