If there is a piece that I recommend having in your wardrobe when summer arrives, it's definitely a neutral jacket that will be easy to wear with different outfits. Evenings can get coolish, and I always make sure to have a jacket with me when I leave the house for the day or the evening.
This season, I got my hands on this linen blazer from Olsen, and I plan to wear it very often already (I'm even already thinking it will look great as a swimsuit cover-up when I go to the beach!).
I created three different looks to demonstrate the versatility of the vest, which one is your favorite?
Long-sleeved linen blazer, $153.30 at Olsen
Look 1: Skirt and ballerinas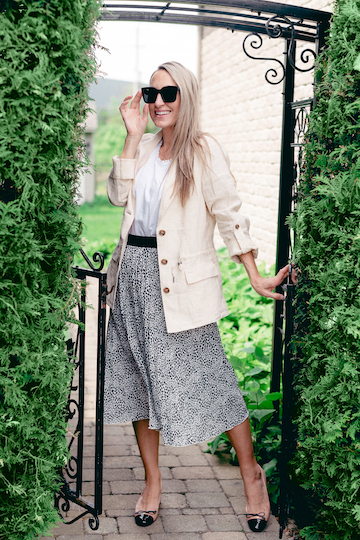 Look 2: White Denim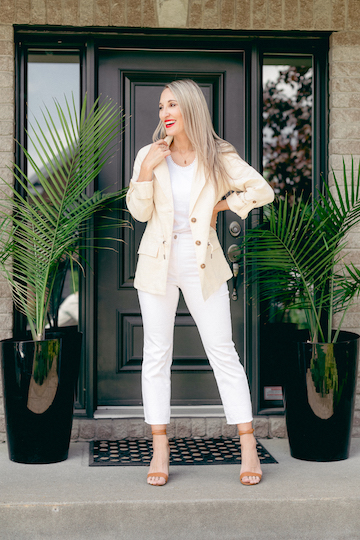 Look 3: Sneakers and cargo pants