There's nothing more rewarding than finding the pair of jeans that suits you perfectly! The pair that lengthens your silhouette and flatters your back and that can be worn as much with pumps as with sneakers. I found the perfect pair at Olsen: my new jeans perfectly flatter my shape, and the high waist hides love handles, in addition to being super comfortable and stretchy. So here I give you my three tips in order to find THE perfect pair of jeans that will make you feel your best!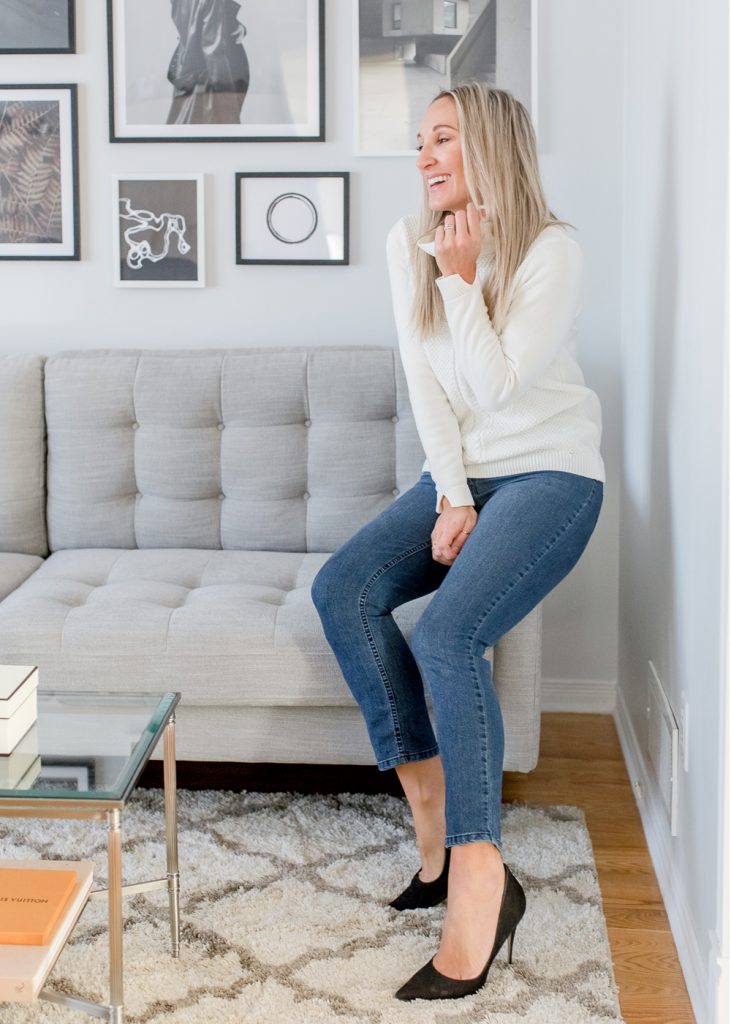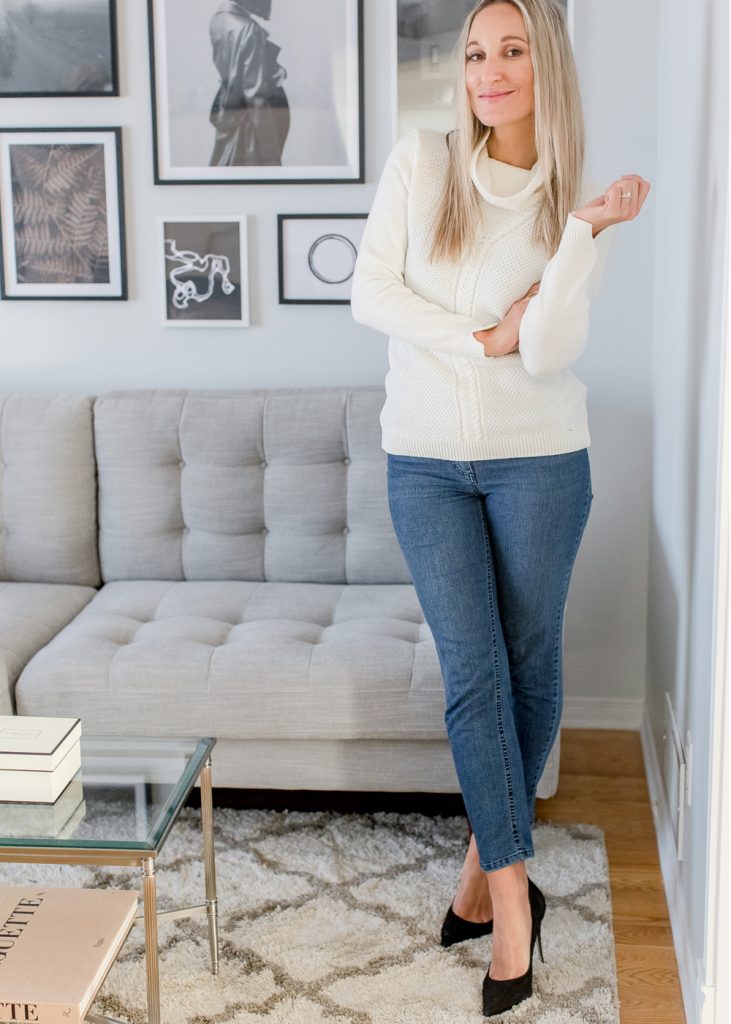 Check the pockets
Remember that the pockets need to be placed just above the bottom crease to really make your rear thinner and more bounced.  In fact, the larger the pocket, the more sculpted your rear will look. So don't skimp on the pockets!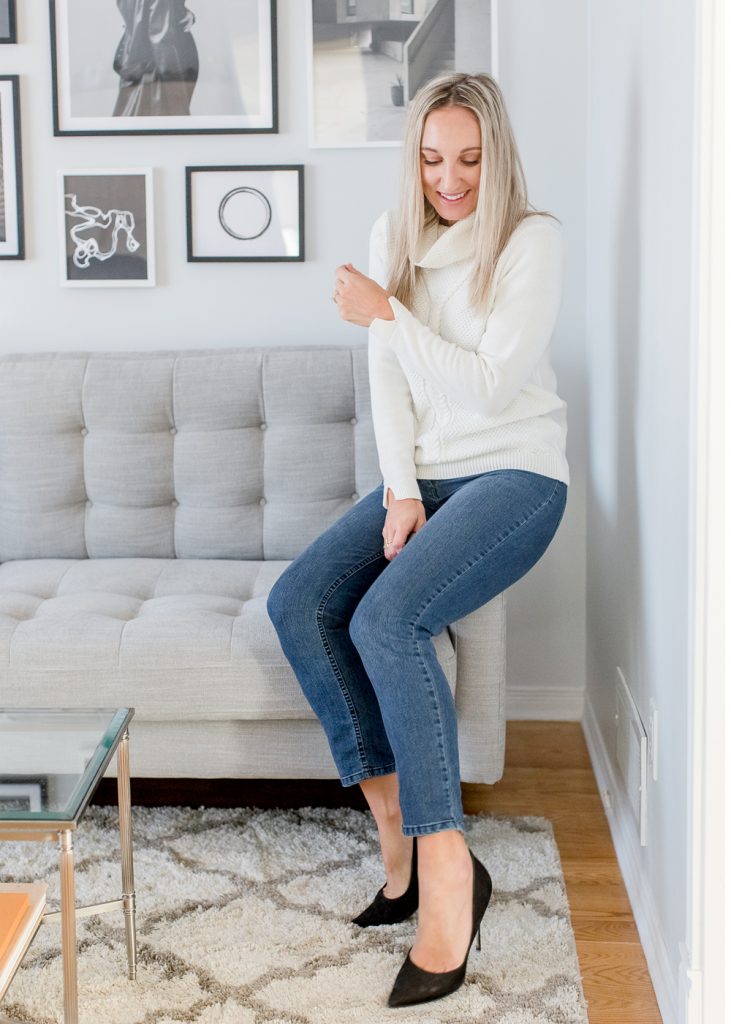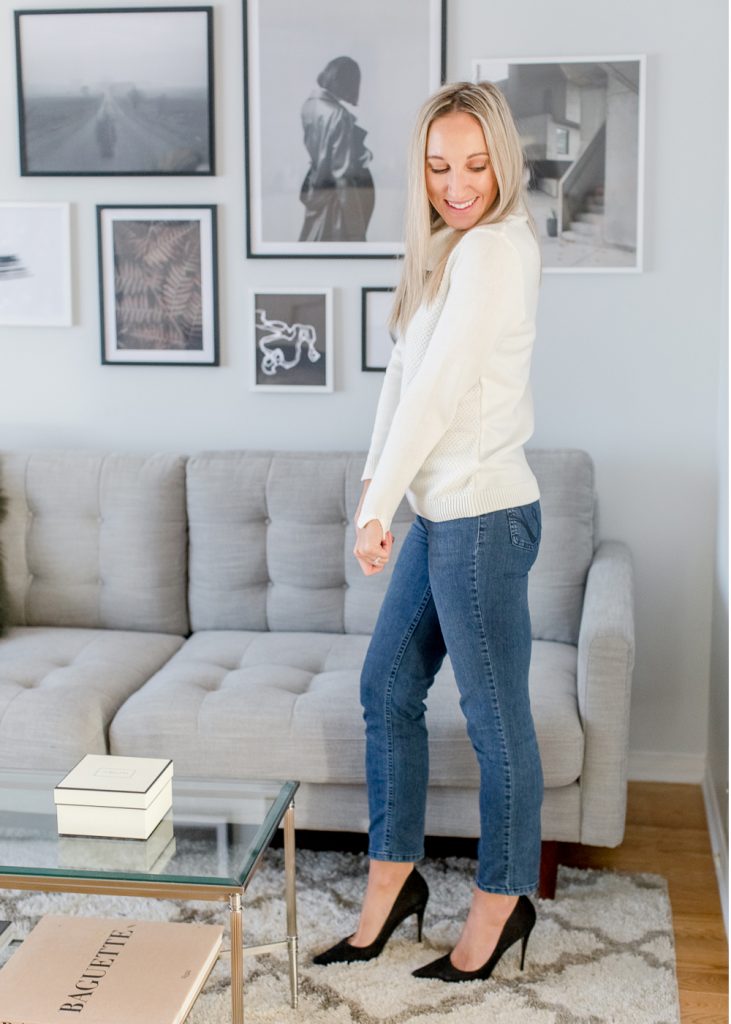 Make sure it's your size
One of the first things to do when trying on a pair of jeans is to put your hand behind your back to see if the waist band is too big or if it fits. The less your hand will get in your jeans, the better, and the pants will then enhance your figure.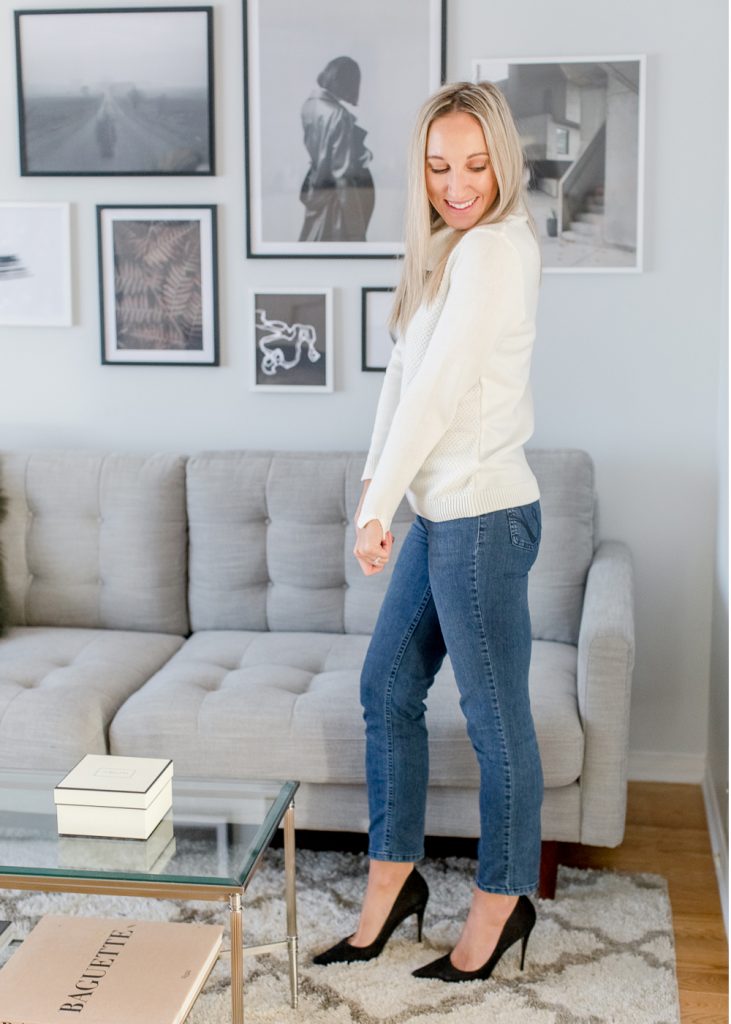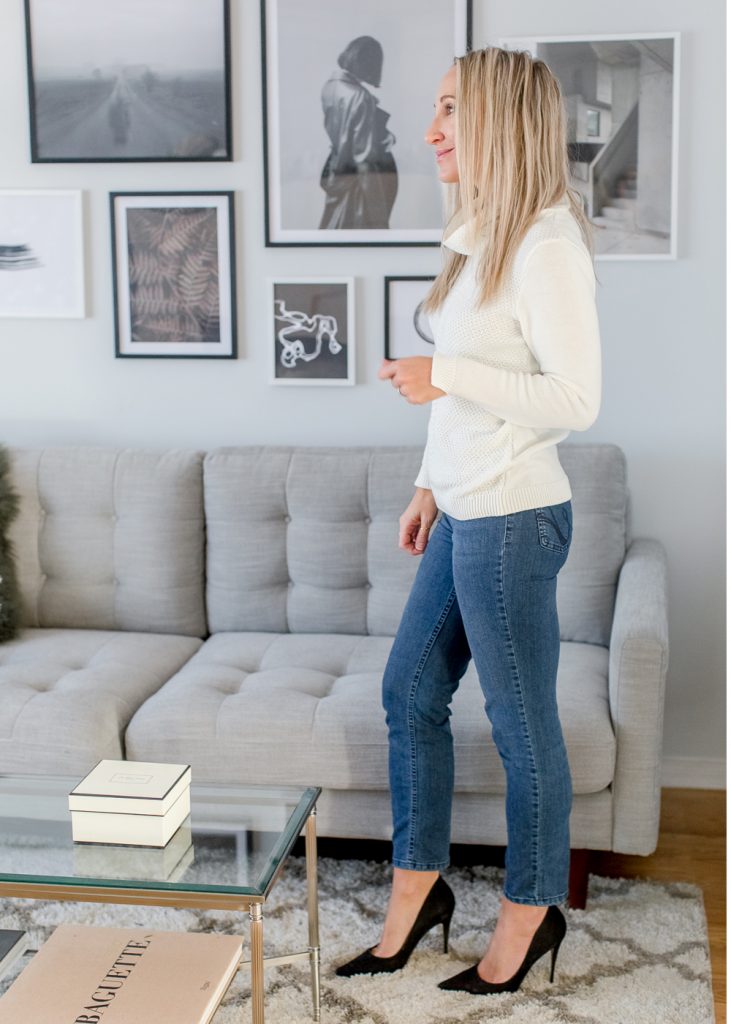 Invest in quality
Think of your jeans as an investment. Touch it, look at the seams and analyze how it takes shape on you. Also, a pair of jeans should last at least five years, so ask yourself if you will still like it as much in a few years!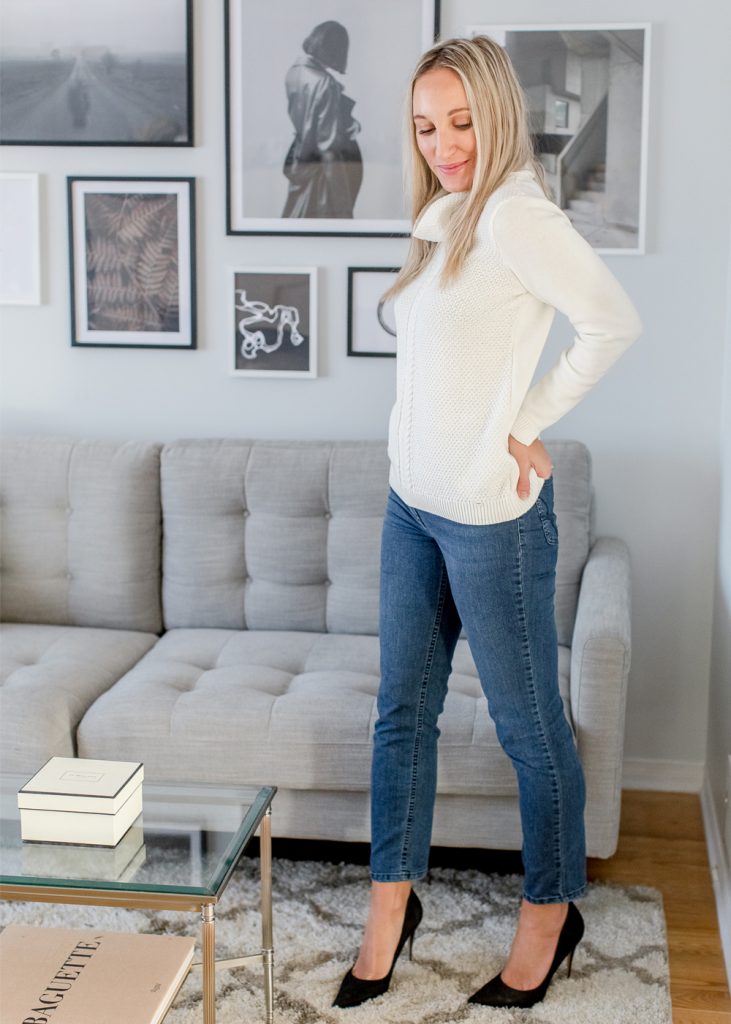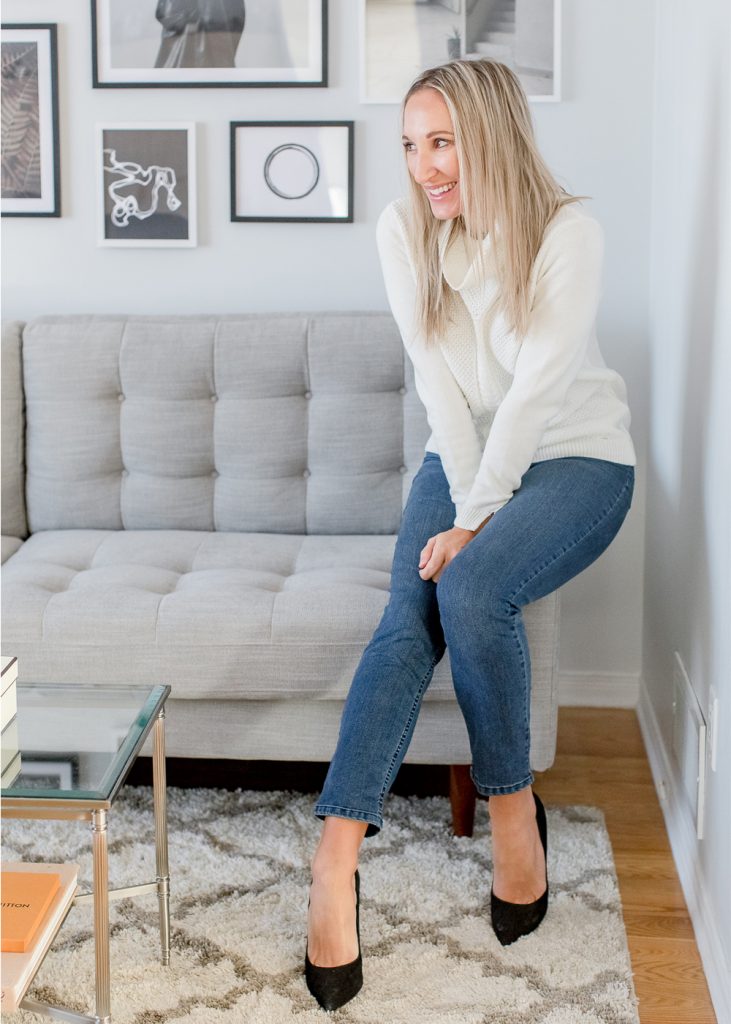 Details of the look
Jean by Olsen
White Turtleneck by Olsen
This post has been sponsored by Olsen