I don't know about you, but for me, winter is the best time to take a break and take care of myself, whether mentally or physically. Winter in Canada is intense – even more so when you're in lockdown – but it is a great opportunity to invest in yourself.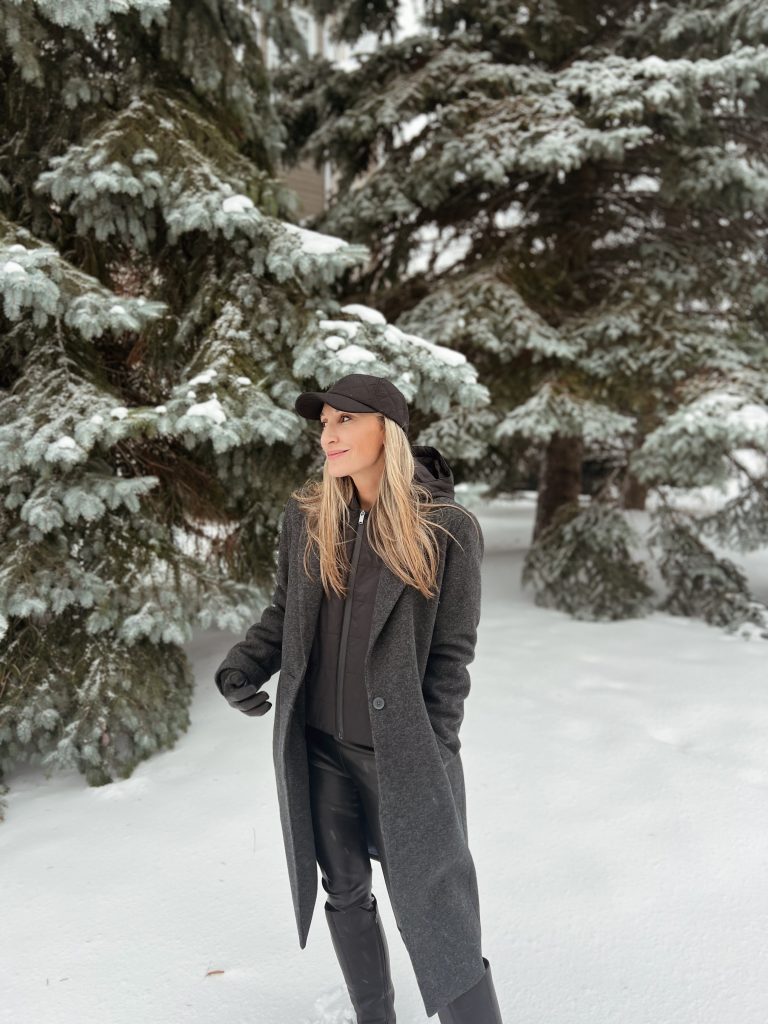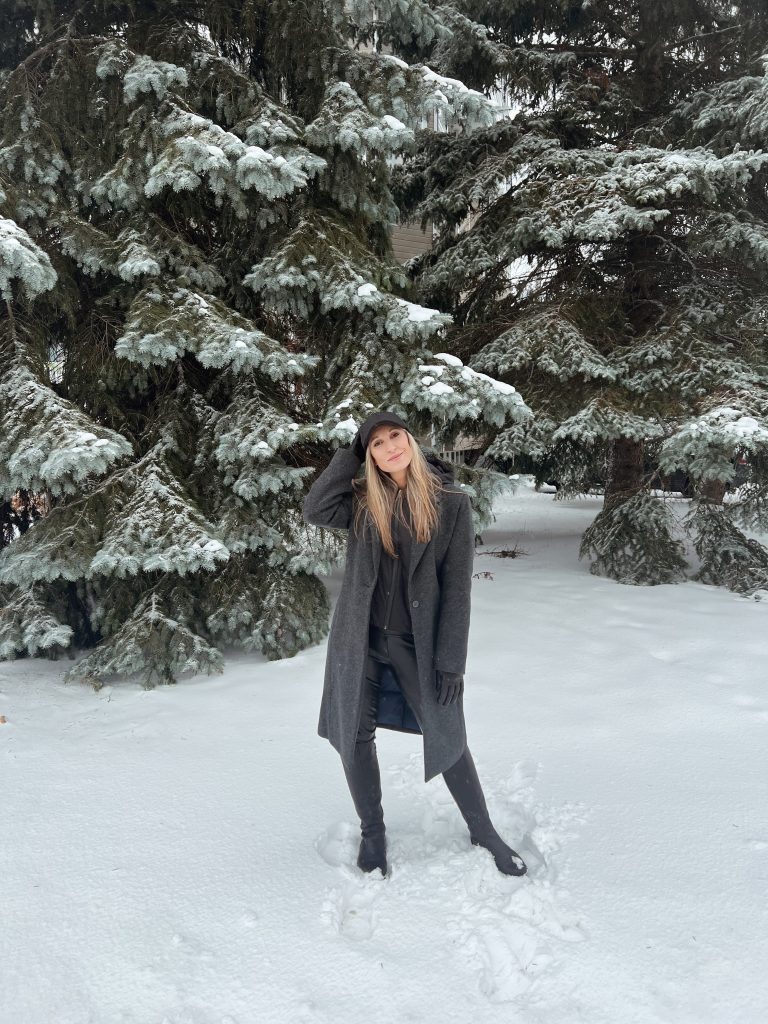 Going out for a walk
I know, I know. It's cold, it's snowing, and if you're not a fan of winter sports (like me), getting out into the fresh air doesn't appeal to you that much. I understand, I was always like that myself before I became a mom. I've since had to adopt a lifestyle that includes stroller rides, and to be honest, it changed my life! I love going out for a long walk in the middle of winter and watching the scenery, admiring nature and taking a big breath of fresh air. Nothing better to clear the air and appreciate the fireplace even more upon your return.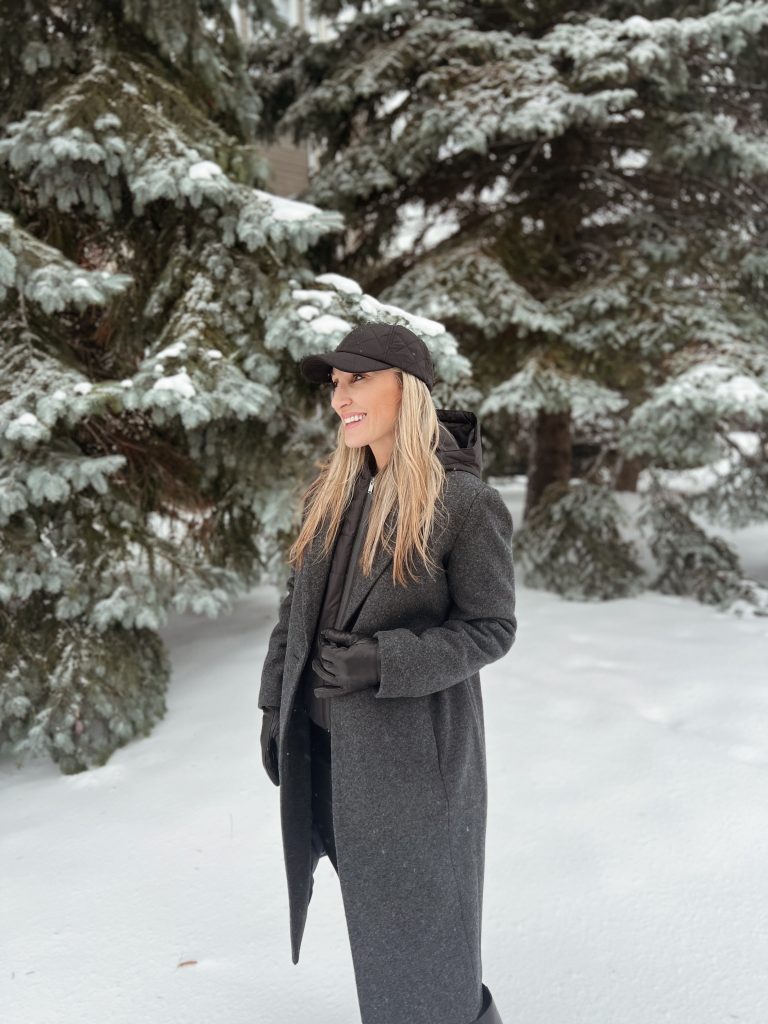 Reading new books
Leave Netflix aside and dive into a book, whether it's a personal growth book, a biography, a fiction or a novel, reading will allow you to really unwind and also, stay away from the screens. If you are really not attracted to reading, I suggest you try audiobooks, which can be listened to while doing the dishes, for example.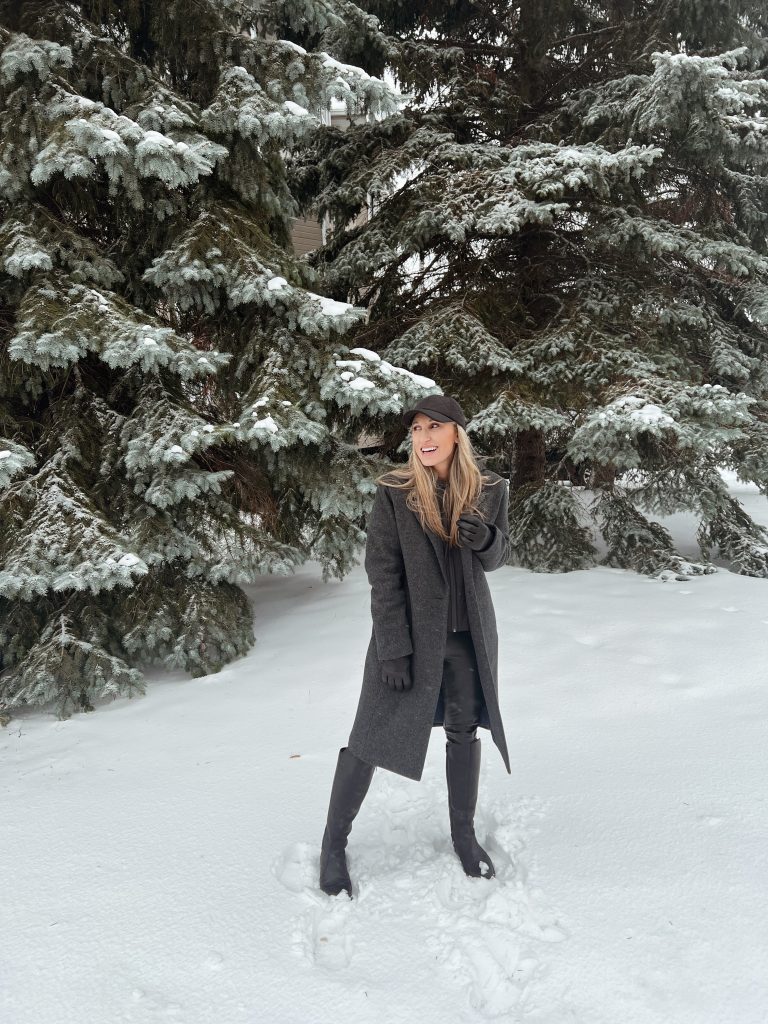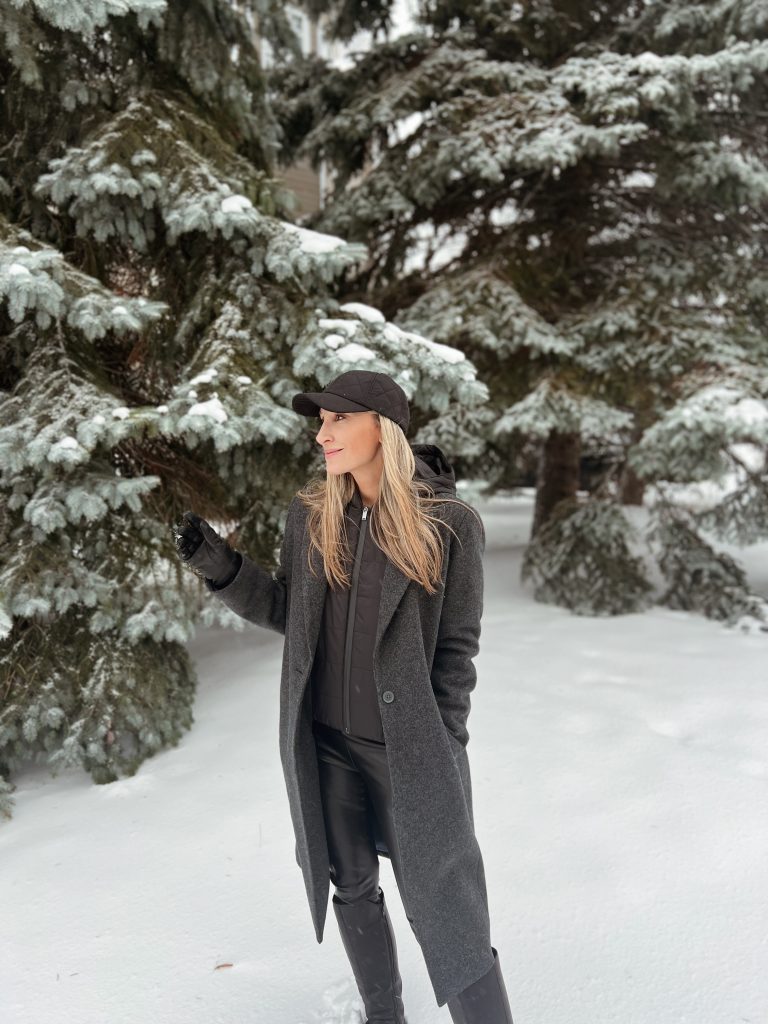 Having a spa night at home
Prepare a bath, apply a mask to your face, and relax a little. Then, apply your skincare routine gently, try a new moisturizing body balm, and make yourself a hair mask before going to bed. I promise, you will feel so much better the next day… There's nothing better than taking care of yourself in winter.
Coat: Modern Ambition
Cap: H&M
Boots: Anfibio
Leggings: RW&Co