I have been a fan of retinol for a few years now. This miracle ingredient provides multiple benefits to the skin, if you know how to use it well. As I am slowly starting to use it again after my pregnancy and breastfeeding (retinol is not recommended for pregnant or lactating women), I thought I would write a clear and simple post on this precious ingredient that will be even more trendier in 2022.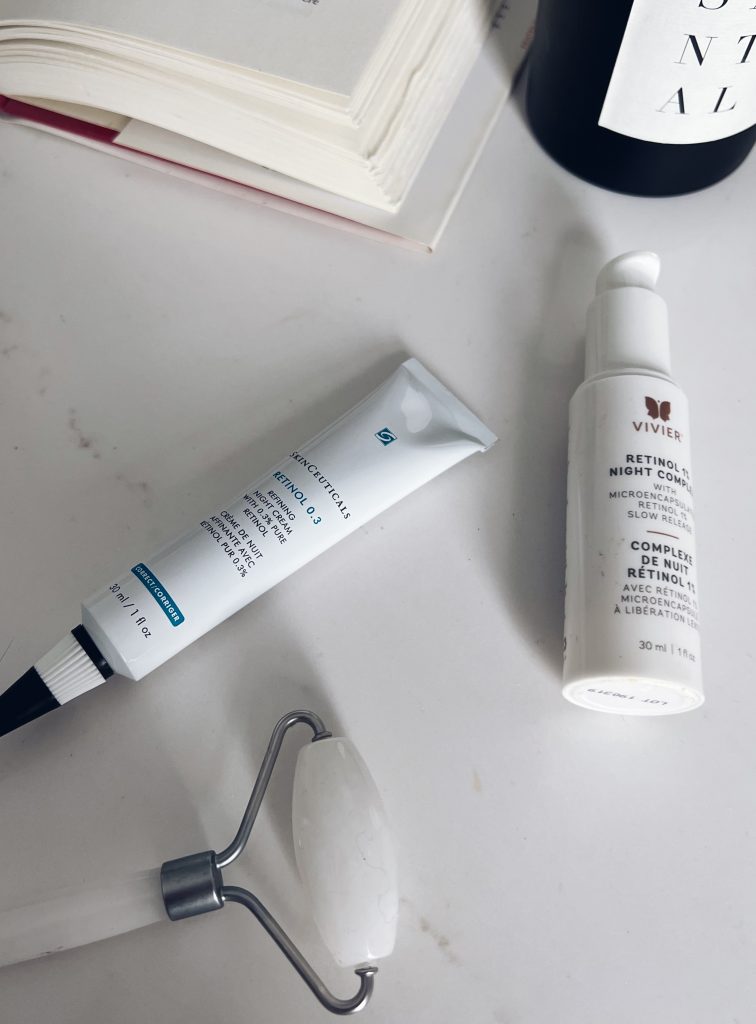 Its benefits
Retinol is a synthetic ingredient that mimics vitamin A, which is found in many healthy foods. When applied to the skin, retinol modifies the behavior of the cells so that they start acting younger (anti-aging), in addition to smoothing and refining the texture of the skin, improving its radiance and being anti-aging. Retinol is a valuable ally as soon as you get into your thirties, when hyperpigmentation and wrinkles appear, because it increases collagen production, reduces hyperpigmentation and even helps to regulate acne-prone skin. If this is not a miracle ingredient, I don't know what it is!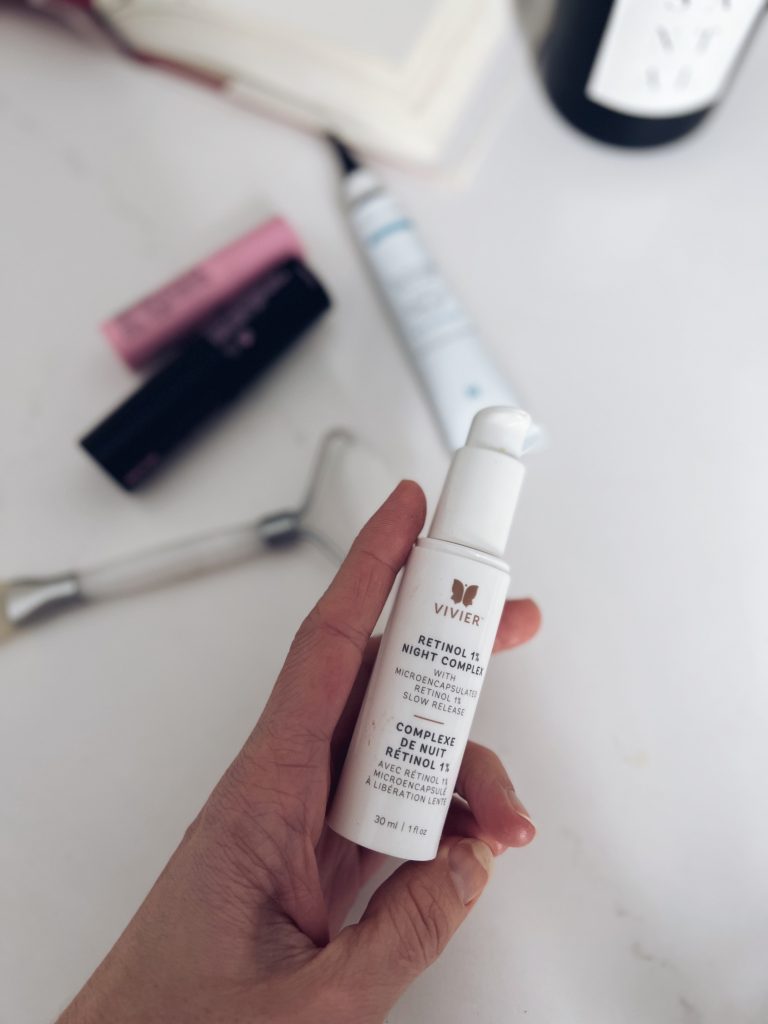 How to use it properly
Retinol is a powerful and effective ingredient that deserves to be integrated into a beauty routine gradually. Sensitive skin may experience redness or even reactions when starting its use, which is why it is recommended to start with a lower percentage of retinol (for example, 0.3) and go gradually starting at one application per week, then two and three, until the skin is used to the product. Be careful, if your skin reacts badly to retinol (itching, red patches, etc.) it is better to stop using the product and get the advice of a professional.
It's also important to understand that some products containing retinol are more intense than others, so it's always better to start with a lower degree and seek professional advice if you feel lost. In fact, I highly recommend the Canadian website Wonder Skincare, which gives free consultations in order to build a personalized skincare routine, in addition to answering to all our questions virtually. It's such a great skincare destination!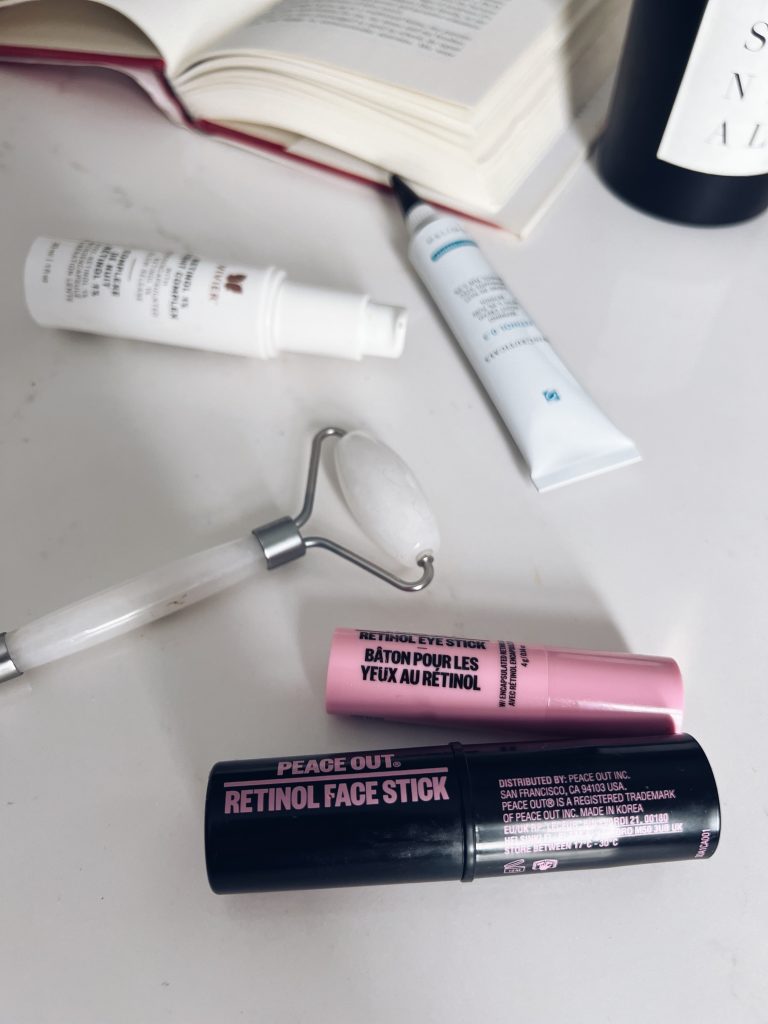 The right products
There are a wide range of products on the market but I have my favorite brands that I find more effective, here they are:
Skinceuticals
By far the best in the industry, in my opinion. Their retinol products are effective (be careful, go gently) and they offer several complementary products to ensure that the skin remains well hydrated and above all, protected from the sun, because retinol makes the skin even more photosensitive. I suggest starting with their retinol 0.3 and then going with the 0.5 when the skin is more accustomed.
Peace Out Skincare
I really like this brand that offers innovative and easy-to-use skincare solutions. They offer a very practical retinol stick, to be used at the very end of our evening routine, and the brand also has an eye contour formula, also in stick format.
Vivier
Another brand that I particularly like for their high quality products, which I compare to Skinceuticals. Their products are available at Etiket, an amazing skincare boutique located in downtown Montreal.
Finally, keep in mind that several more affordable brands offer products containing retinol (Olay, L'Oréal, etc.) so I suggest reading people's comments and talking to a professional in order to make an informed decision when choosing the right product for you.