If you are craving that hotel suite feel for your bedroom, you might be staring at the magnolia walls and pine bedside tables and wondering how on Earth you can create this look for your own boudoir. With your interior design flair and thinking back to the best hotels that you have stayed in, you can create a luxurious and elegant suite that can be your haven of relaxation. Never again will you dread going to bed as you will have the most stunning bedroom in which to rest your weary bones. Take a look at how you can create a luxury bedroom for your home.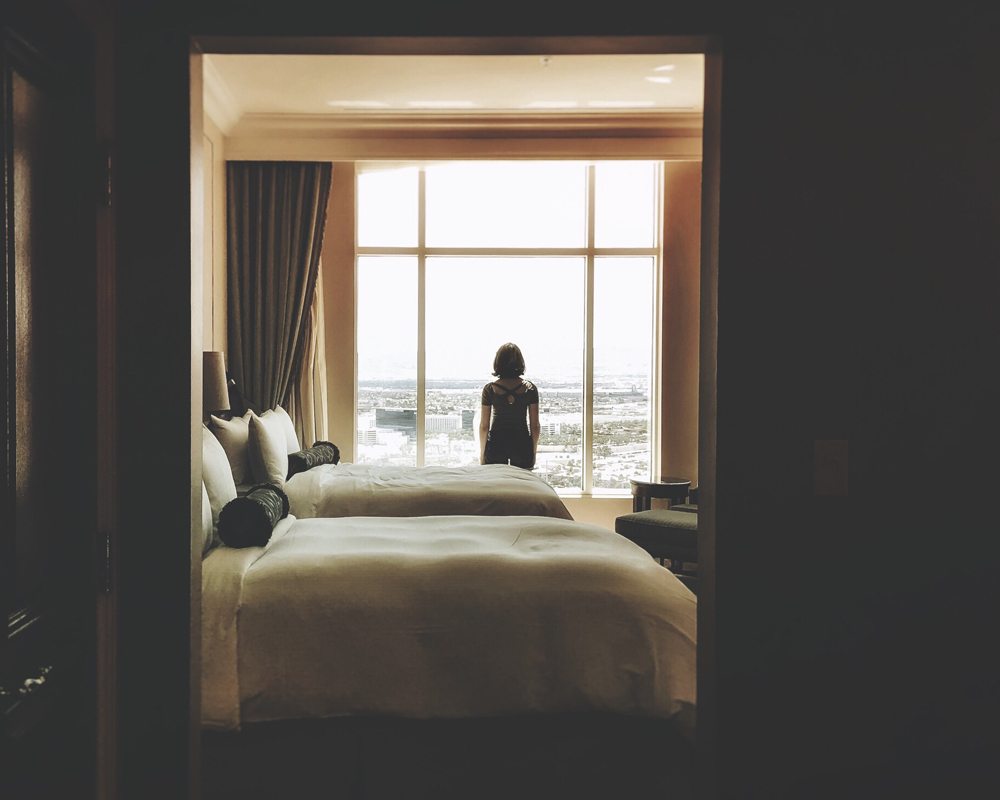 Walls
Keep it simple when it comes to your walls. White paint can help a space remain bright, light and airy. Any natural light that your capture in the room will bounce off of the white walls. Use a sheen rather than matt based emulsion and the light will appear even more reflective. Always try and put up some local art work or some family photos to personalize the space. While you want a hotel decor style, you still need it to remain very much yours. You could aim to create a feature wall behind the headboard of your king size bed. Perhaps you fancy some Japanese printed wallpaper, a flock wallpaper or some geometric 1960s shapes adorning your feature wall. Think about the colors that you love and stick to a scheme.
Furnishings
The furnishings that you choose to adorn your luxury bedroom will help it ascend to elegant levels or make it feel cheap. Use a mix of textures, colors and fabrics. Consider placing throws across your cotton bedspread. You can add touches of color, from bold primary blocks of color to leopard print, and from stripes and spots to monochrome. Use woolly textures, silks and cashmere. Layering cushions can add another level of sophistication and can make your bedroom feel cozy and luxurious. You will want to dive into your bed. For your windows, consider forking out for some custom curtains. The specially designed drapes can add a touch of personalization to your bedroom. You could go floral or simple – it's up to you.
En Suite
If you don't have an en suite, but you have room, install one. An en suite is synonymous with five star hotel bedrooms across the world. You need to to consider a tiled floor to ceiling. If you have room for a four piece suite go for it. A separate shower cubicle is the height of luxury. A large master suite complete with private bathroom will give your homage to a hotel room the extra edge.
Designing the decor for your bedroom is difficult because it is the most personal room of your humble abode. It's vital that you feel comfortable in your surroundings, otherwise you won't be happy and content with the decor that you choose. However, if you follow this guide and add your own personal touches, you will create the ultimate luxurious bedroom.
*Collaborative post