I have partnered with GoodMorning.com and was provided with a mattress and pillows in exchange for my thoughts. My opinions are my own.
Over the past few months, sleep has become a little more difficult for me with the pregnancy. I'm used to regularly getting a good night's sleep (I need a minimum of eight hours to be at my best). I quickly realized that I would need to rest even more when the baby is here. Ha! So, I was obviously thrilled when GoodMorning.com contacted me to test out one of their mattresses and see if it would improve the quality of my sleep. What great timing, right?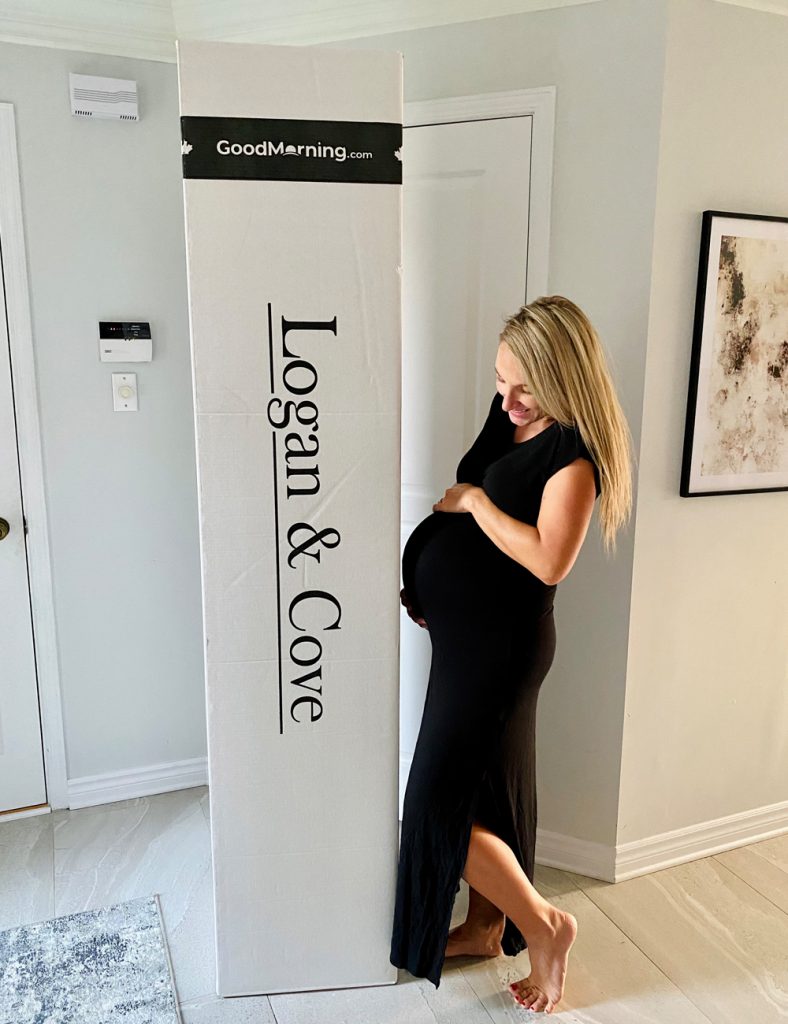 My Choice: the Logan & Cove Luxury Mattress

The process of choosing the right mattress on GoodMorning.com was quite simple: after completing a short questionnaire online that allowed me to better target my comfort needs and preferences, the result ended up being the luxury Logan & Cove mattress. I was initially torn between the two firmness levels (Luxury Firm and Medium Plush), but seeing that the popular choice was the firm version, that's what I chose. The online shopping experience on GoodMorning.com is really clear and smooth, in addition to offering various choices for all budgets, and all needs. I'm also secretly hoping to buy their adjustable podium bed base in the future, which seems to be the pinnacle of luxury with massage and zero gravity modes.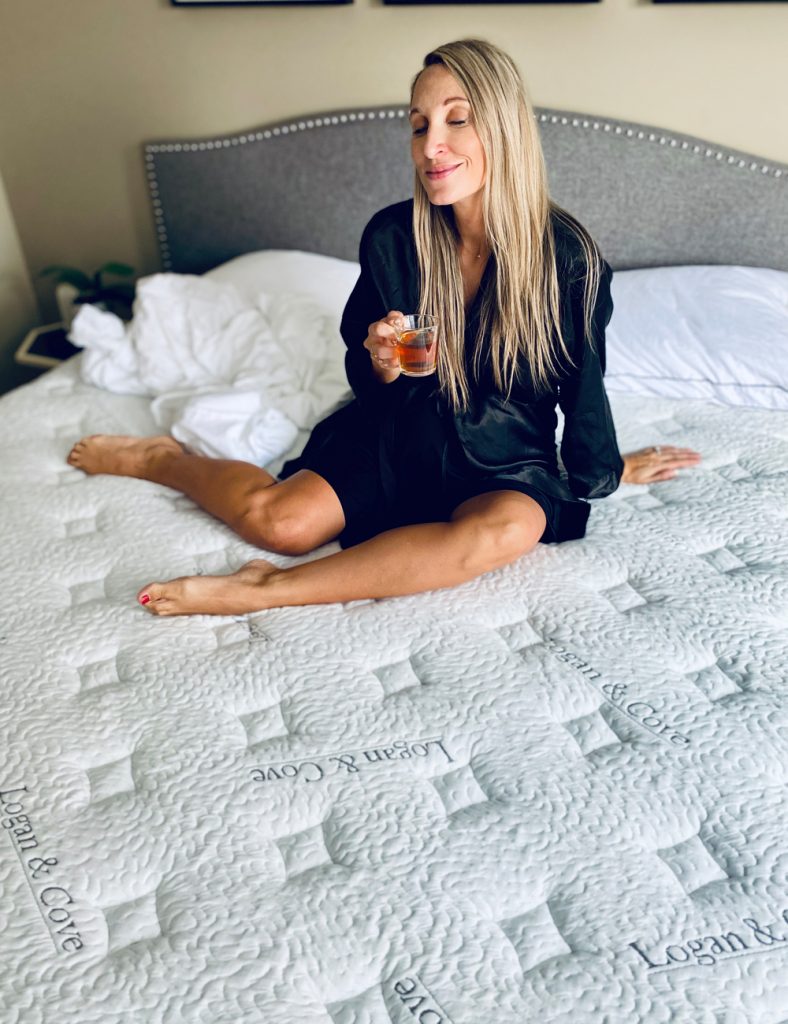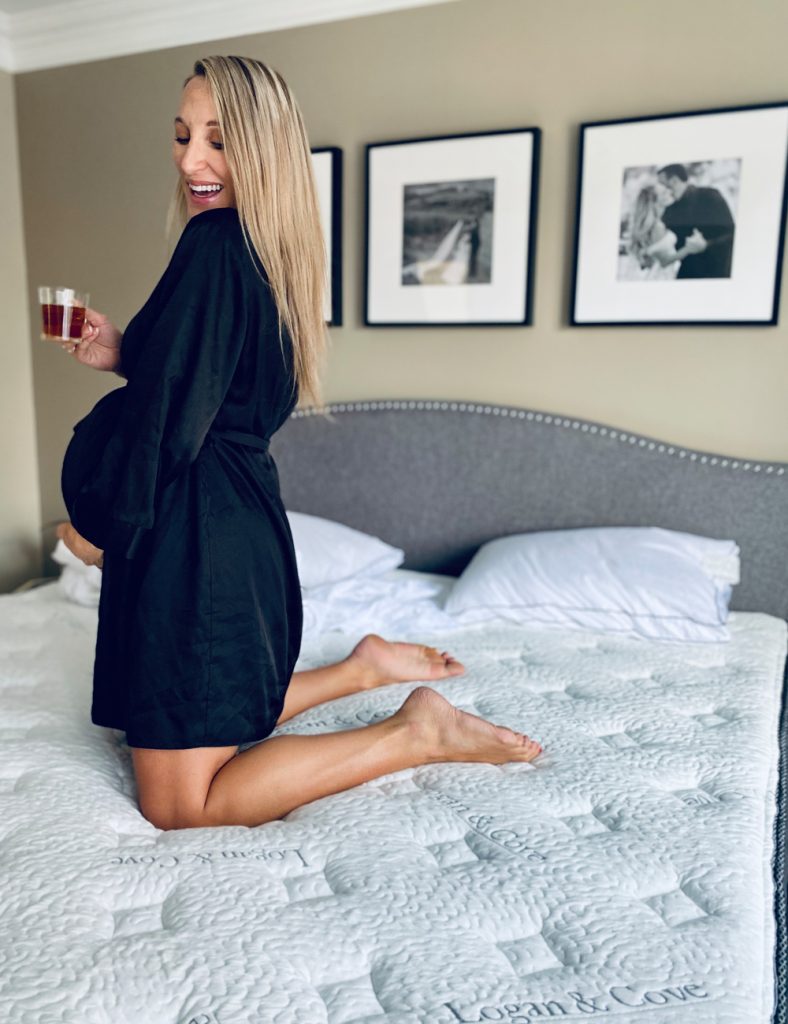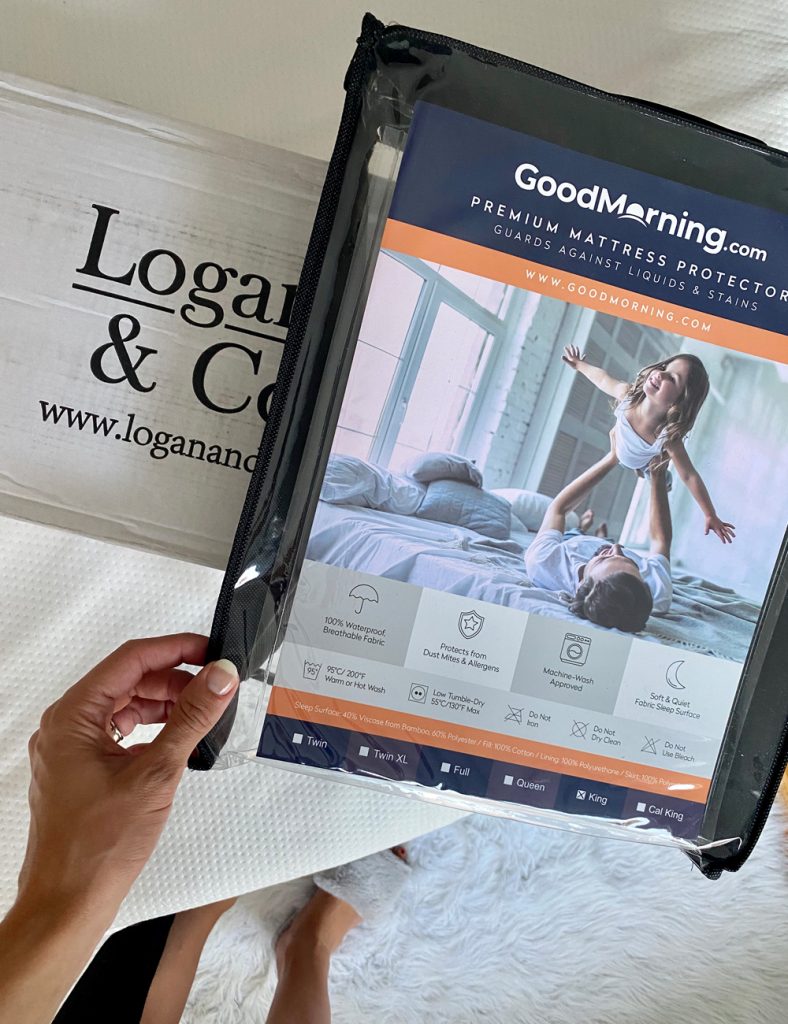 The mattress was delivered quickly, and I received two pillows as well as a mattress protector to go with it. The imposing box initially scared my husband, who had to bring it to the second floor by himself, but in the end, everything went well and the mattress took its shape and expanded in less than a minute, as soon as we took it out of the box. Same goes for the pillows! Besides, I'm always impressed to see a mattress in a box take its shape in a few minutes …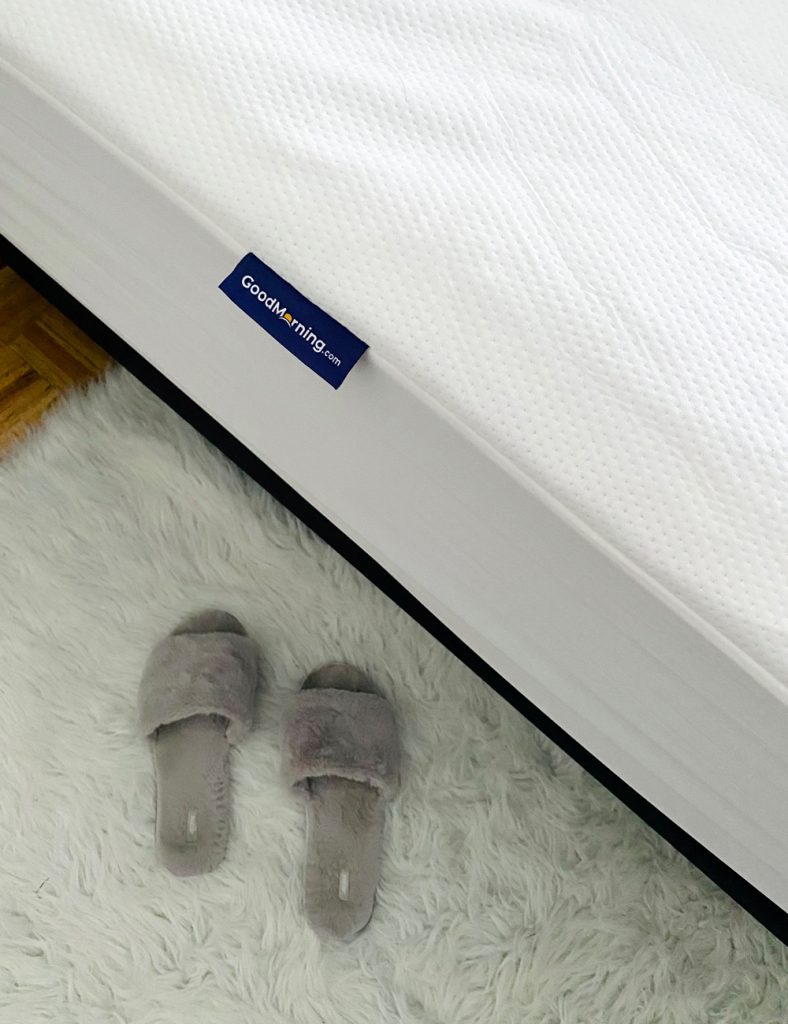 I always use a mattress protector to protect my mattress against any spills, stains and other accidents, and given that we're welcoming a baby in the family very soon, it's definitely something we couldn't skimp on. The mattress protector from GoodMorning.com is machine washable, and offers an advanced Watershield barrier that ensures to block all liquids while still keeping you cool at night. The protector also fits perfectly on our Logan & Cove mattress.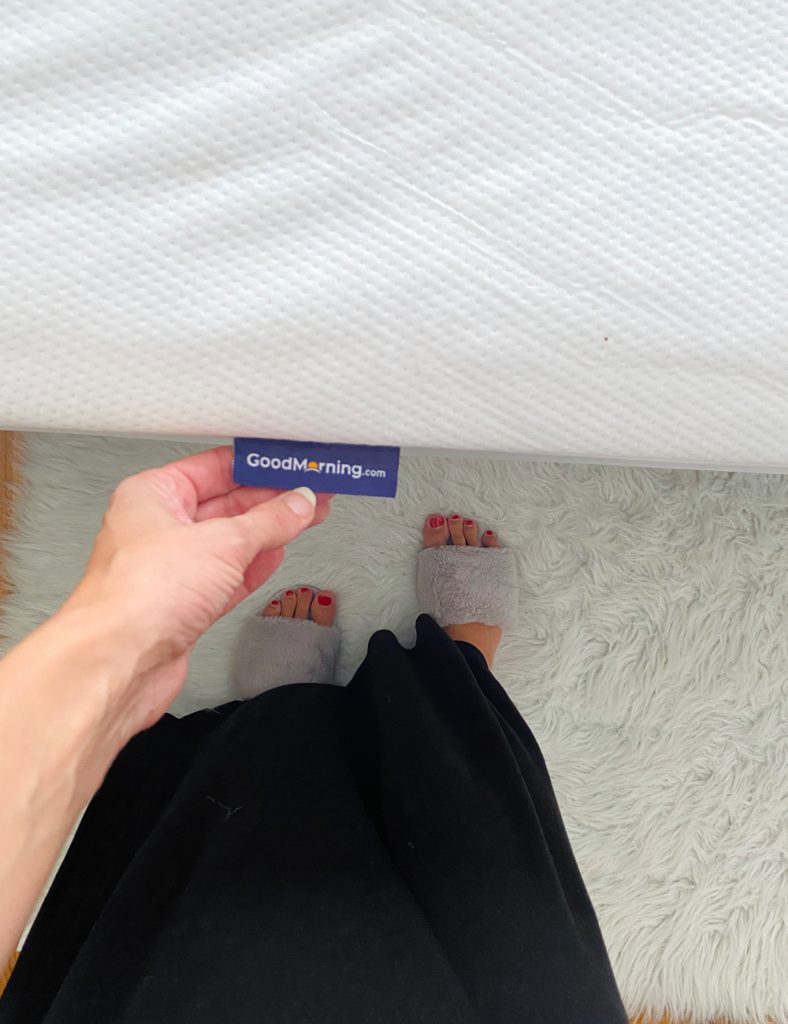 The first night sleeping on the Logan & Cove convinced me. First, it is a little thicker and higher than our old mattress and I must admit that it changes the experience a little on the comfort side. The Logan & Cove mattress is also just firm enough to support the back, but remains comfortable and soft enough for me. With its high-end blend of pocketed springs that insulate from movement as well as padded memory foam, I feel much more support. Bonus: The mattress has two layers of refreshing gel foam, which keeps our body temperature at an ideal level all night long. I must admit, my husband was even more impressed. He sometimes gets too hot under the blankets at night.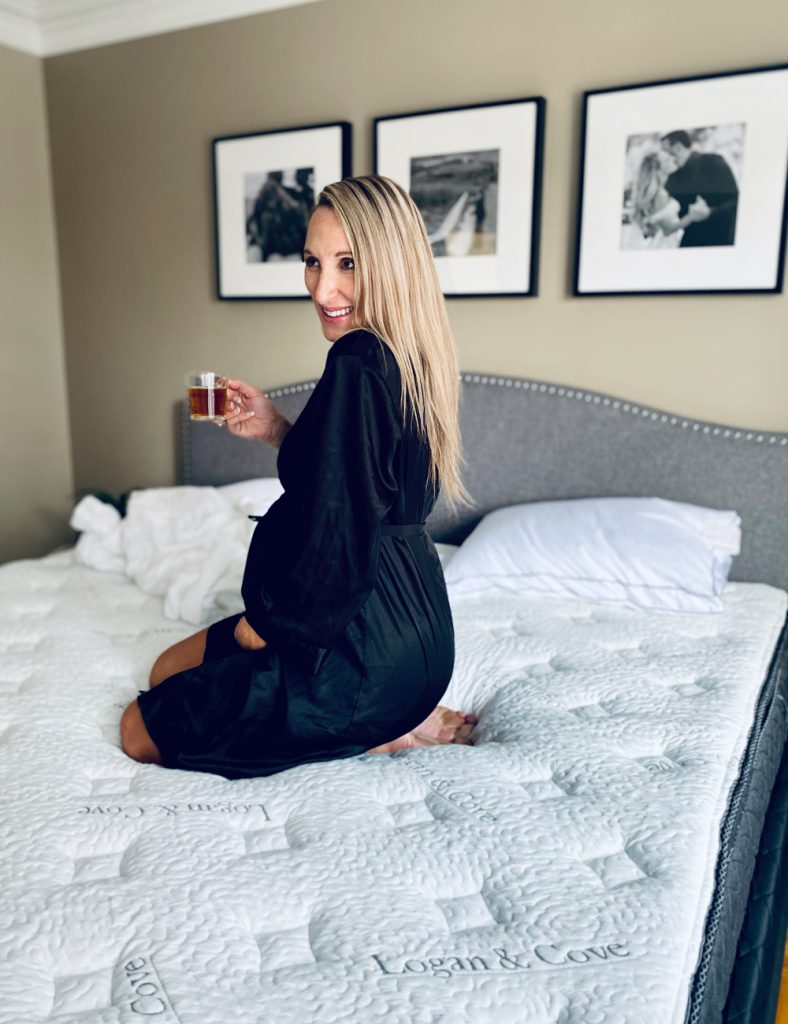 As for the pillows, they've been a great addition to our new sleeping experience, as they've been keeping us cool but still supported, with their padded plush comfort lining. I was quite happy to see that we can actually customize these breathable memory foam pillows by adjusting the foam inside the pillow until it's to our liking! Plus, the covers are also machine washable, which will make my life as a new mom much easier.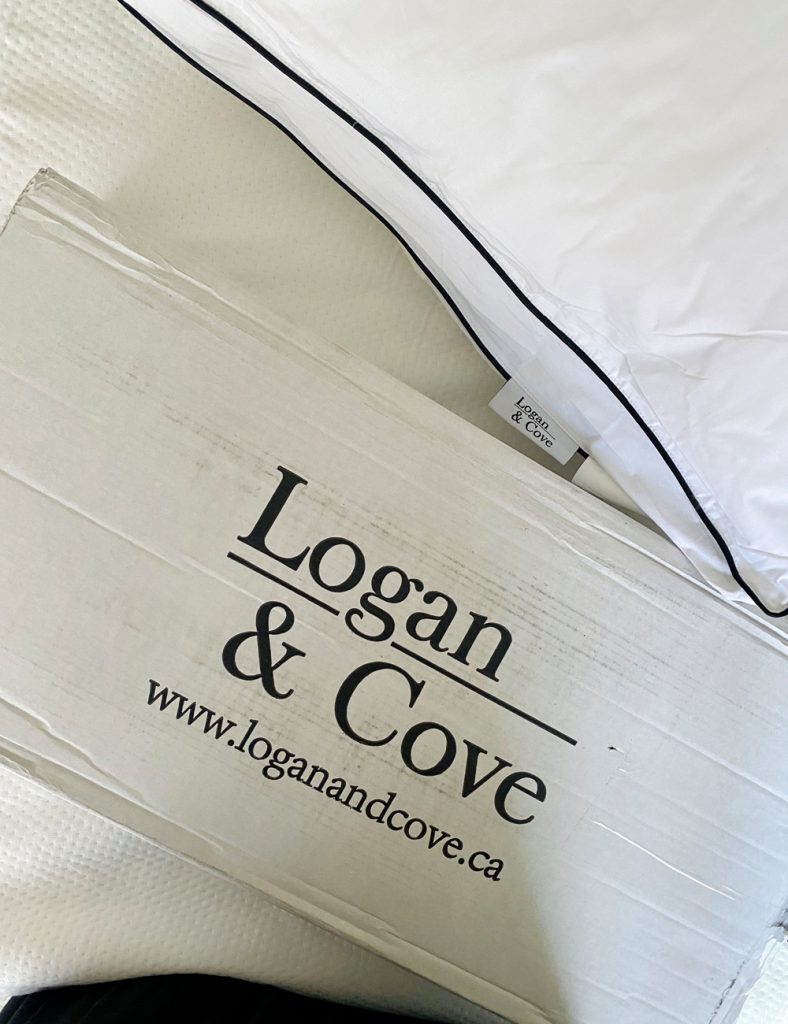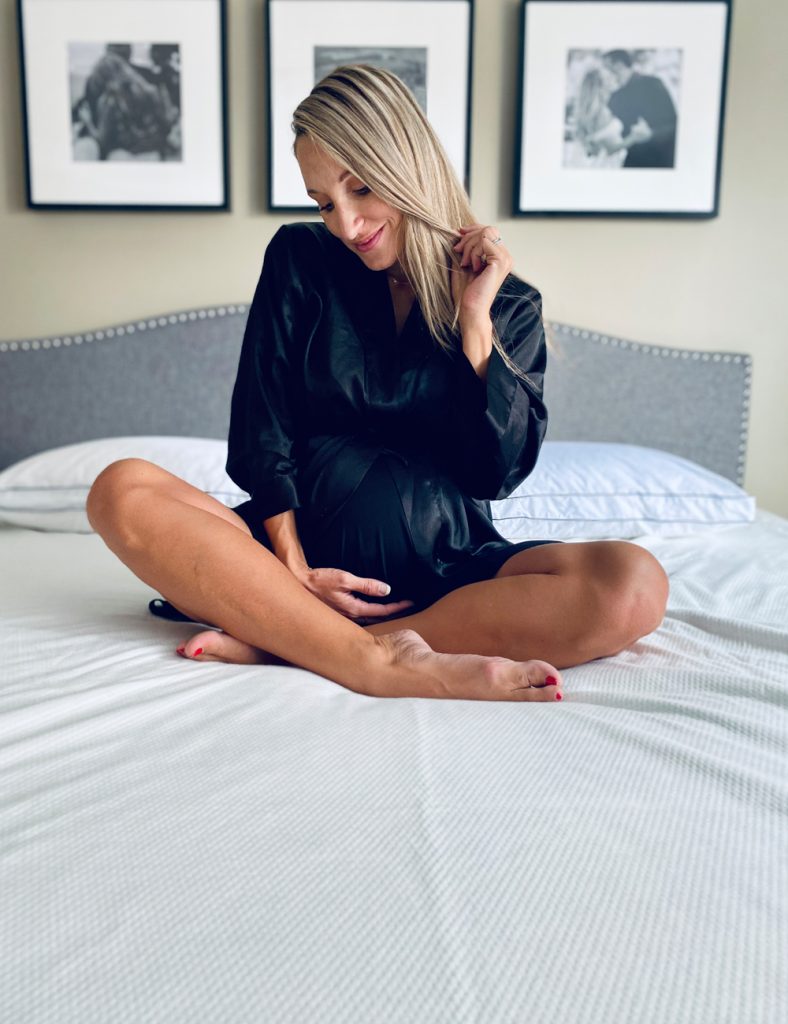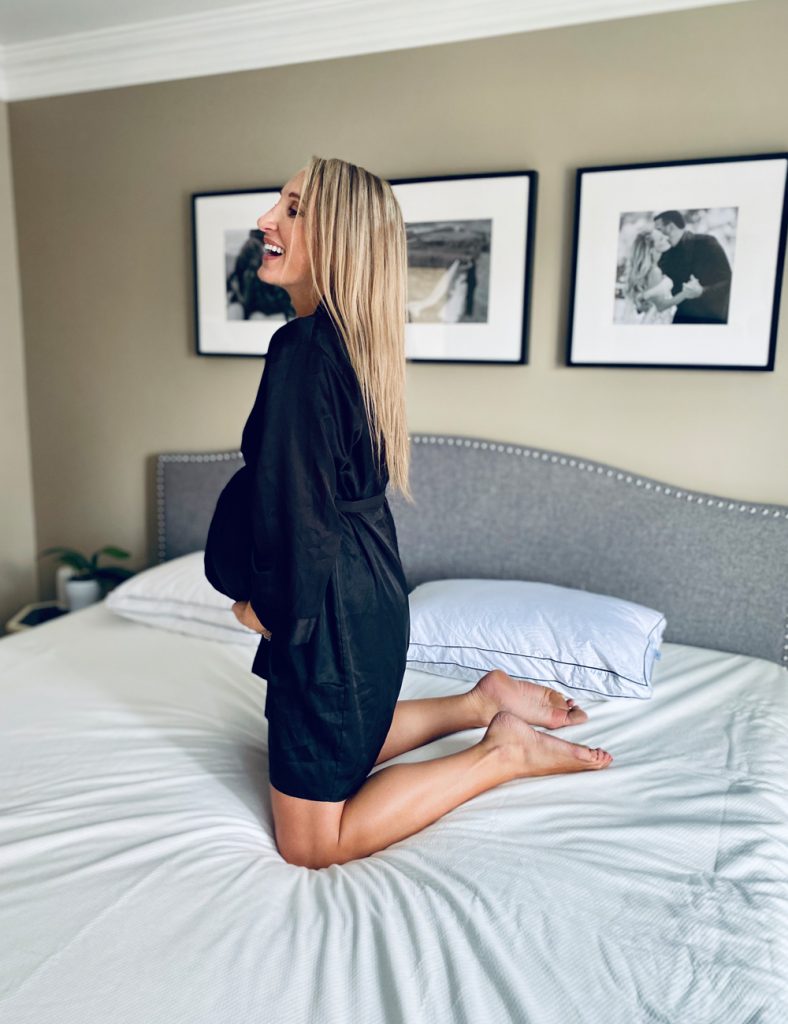 We've been sleeping on our new Logan & Cove mattress for a few nights now and I feel like we're at a hotel…The mattress definitely makes nights feel more luxurious! Now, let's see if our sleep will be as deep once the baby is here. At least I have the best mattress to get comfortable with!
*This article is sponsored by GoodMorning.com