Because there are a ton of baby items I could tell you about right now, I wanted to make a post to feature my favorite items as a new mom. What makes me feel good and makes my days easier and more peaceful right now? Here they are.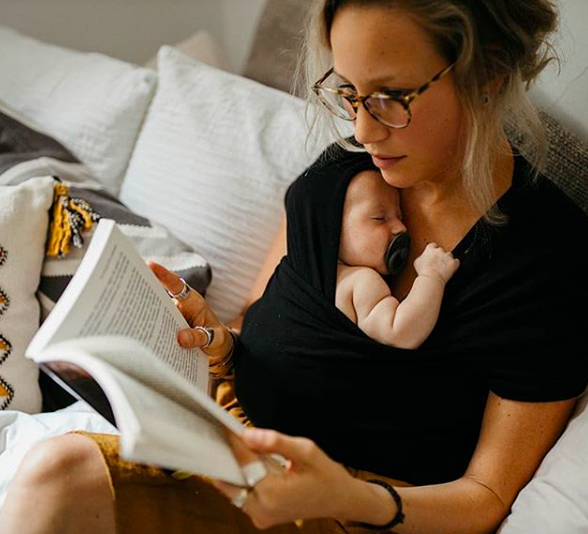 The VIJA T-Shirt
What a beautiful discovery that is this skin-to-skin t-shirt! I knew I'd want to to skin to skin, and even though I used my Solly wrap a lot, this T-shirt is super practical when I want to keep Max close to me. And since it's a top, you don't have to break your head with the wrap technique. Magical! I would even recommend getting one for dad, something I will definitely do for our second baby!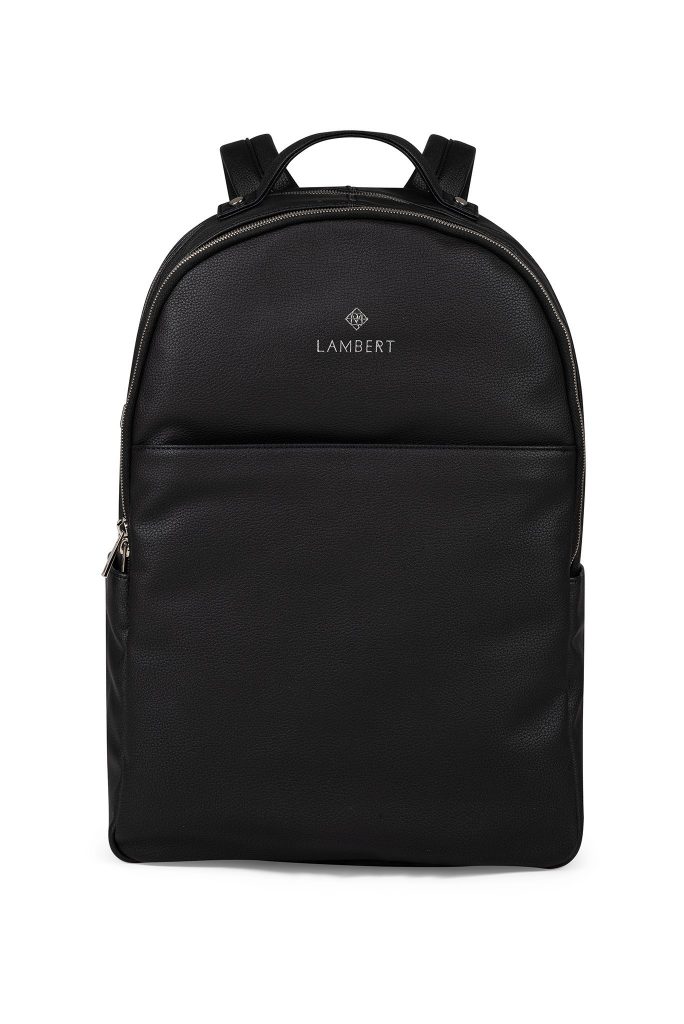 The Lambert backpack
Because I wasn't seduced by the diaper bag options I had seen in stores, I was extremely happy to get my hands on a nice Lambert backpack – the best brand! The Quebec company is known for its high quality vegan leather bags, and I liked the idea of carrying a backpack during my errands. The bag is very well made, and includes several compartments for different essentials. Bonus: even my husband wears it, because the style is quite neutral. A great gift for any mom-to-be.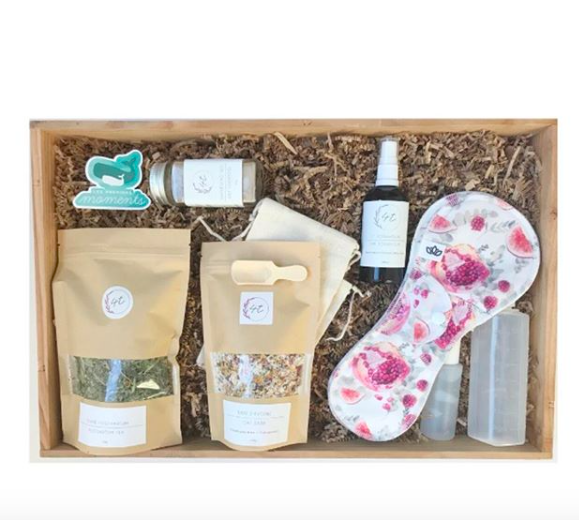 I was told about that famous fourth quarter… That moment when you have to recover from childbirth, in addition to diving head first into maternity. The fourth trimester is our baby's first few weeks of life, and while we're obsessed with its actions, we shouldn't forget ourselves as a person, as a woman. So I was super happy to receive the 4T Box as a gift, a box filled with precious and essential items to recover during this transitional period. The box includes balms, herbal teas to soothe, essential oils for mood, healthy recipes and a a lot of practical info to begin this new life. We can think about everything baby needs when you're born, but we often forget about moms! It's a great gift to give to the woman who just gave birth.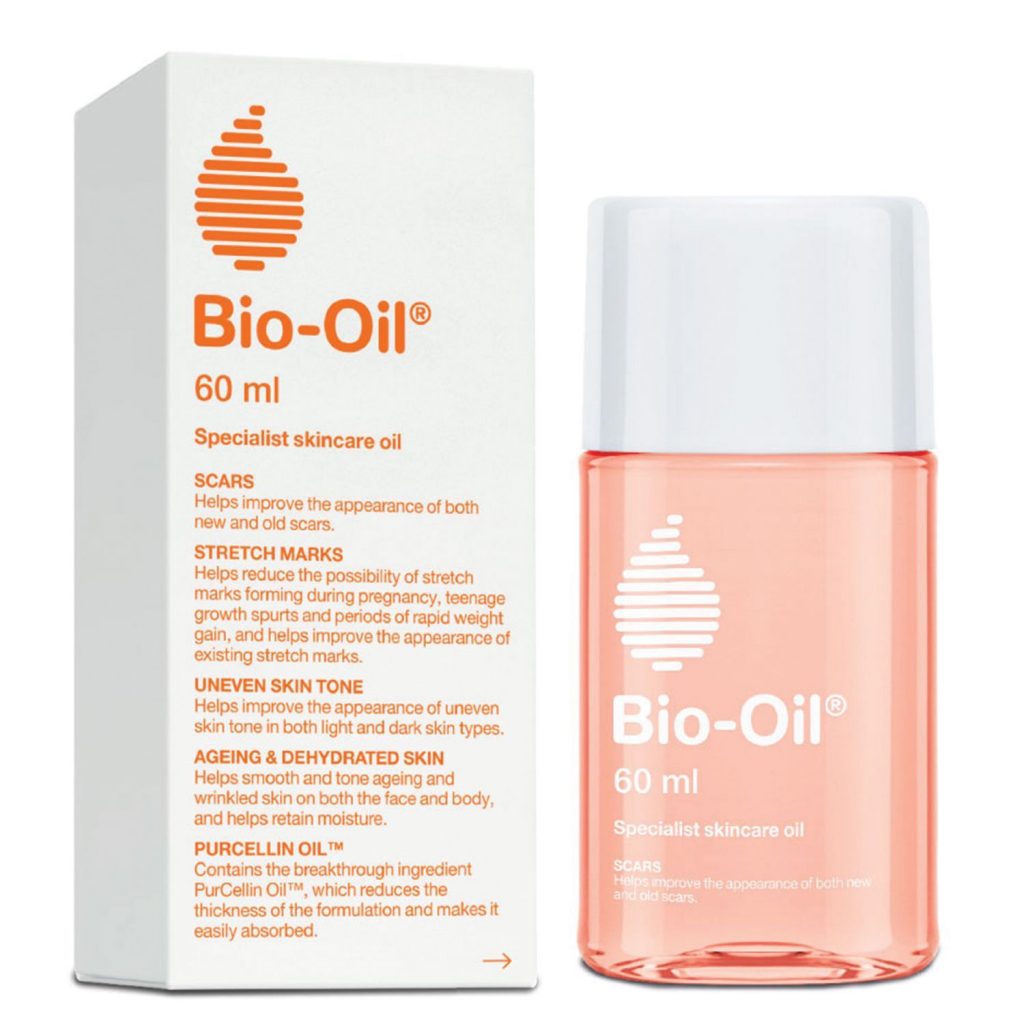 I've talked about it in my pregnancy essentials, and I'm putting it back here, because this oil literally saved my skin! I was recommended to continue its use several months after giving birth in order to allow the skin to return to its original shape smoothly and avoid stretch marks, and therefore, it remains in my top products here as well!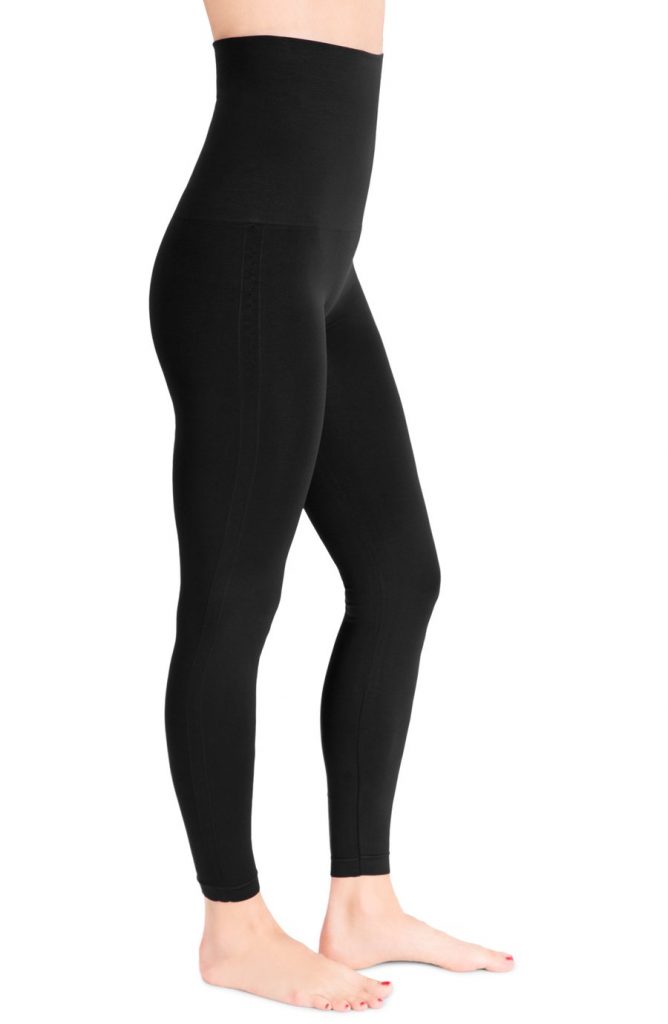 Belly Bandit Mother Tucker Leggings
I had stocked up on comfortable clothes for the post-partum period, and I had heard about the Belly Bandit brand, which offers clothes and accessories to promote a safe return to our original size. I must admit: I literally live in my Mother Tucker leggings, which compacts my little muffin top. It helps me feel better about myself using their compression technology. I also have a belly wrap from the same brand, and although it is difficult to compare, I think this accessory also helped me to get back to a more refined size faster. Little extras that help us feel good!
And you, what are your new mom essentials?