Congratulations! You've probably been congratulated a million times already, but another one won't hurt! In fact, you'll probably love it. You can never get bored of something like that. You earned it, after all. You've worked hard on your relationship, and finally, it has paid off with the ultimate gesture. You've been told this heaps of times, too, but there are very few things that are more special than your wedding day. It may be a huge, outlandish party; it may be a quiet, little get-together, but it'll be your day – nobody will be able to take something like this away from you.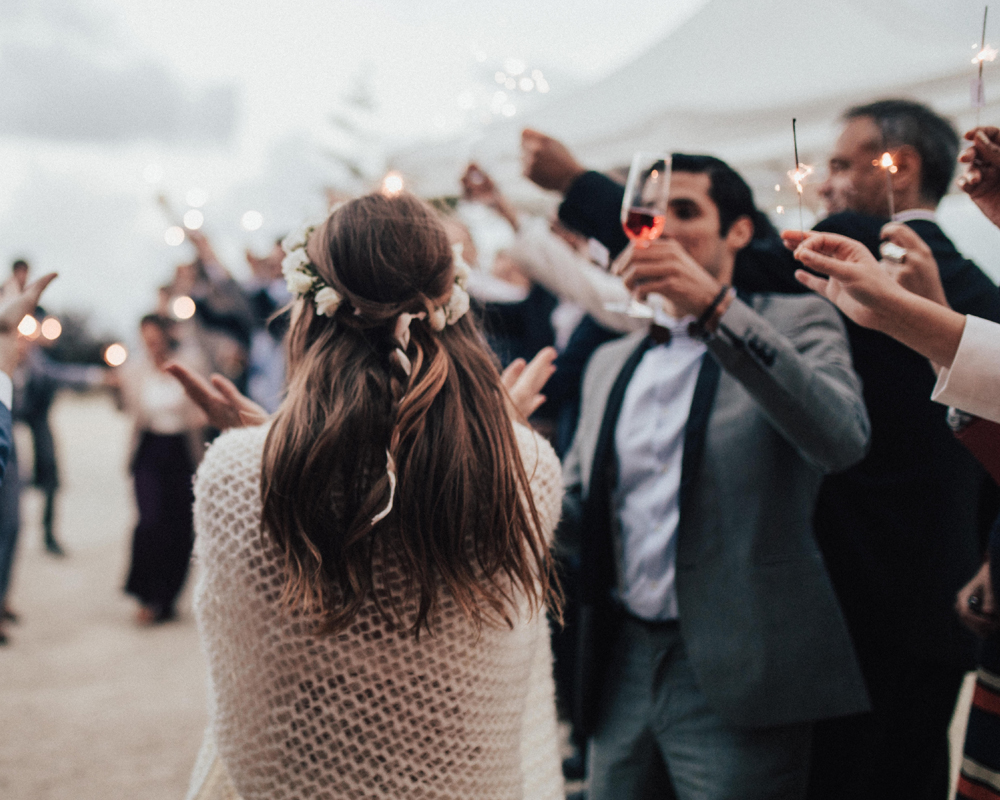 Since you were little, you probably pictured what your wedding would look like from start to finish, so you've probably had a head start on the whole planning stuff! It's a big deal, though, so you're likely going to be thinking about what to do and what to have for a long time still – you can't have anything less than the perfect day, right?!
A significant part of the day is the evening's proceedings. It's nowhere near as important as the actual service and the entire reason people are turning up, but the party at the end of it all is something we all look forward to. But what are you going to do at this later stage of the day? Sure, people are going to turn up and enjoy each other's company regardless of the quality, but it's always nice to have the big bash! You've probably got some ideas, but if you want any more, then here are a bunch – some traditional; some not so!
Every wedding reception needs music. You probably know this already. Have you considered where the music is going to come from, though? It's not just going to be provided by the place you're at; you need to find the right person or people. Traditionally, wedding parties are hosted musically by a typical rock/pop band or a DJ. Both have more pros than cons, so whatever you choose, it'll be a resounding success.
A band gives you that real intimate and genuine feel of the music. It adds that extra bit of passion and life to the sound as it's not being pumped out through technology. It's just four or five people performing songs that you've chosen. They're also able to engage with the crowd in a bunch of ways that would boost the atmosphere.
A DJ, on the other hand, is able to throw on songs that you request at the drop of a hat. They do more than just music, too, as they're able to create energy using lighting and a plethora of different effects. When it comes down to their actual set, however, this is where they come into their own. They almost tell a story of an evening using the music. Almost like a movie; they can take you through a wide range of feelings and emotions just by the selection of tracks!
Dancers 
Everybody likes watching dancers do their thing. Even if you're not into the art, it's still hard to take your eyes off them. They're especially more engaging if they are performing a dance from, say, a culture you've never heard of before.
A lot of weddings like to include a surprise or two. A surprise dance between the bride and groom after the first dance always gets smiles on faces. A dance between the bridge and the father of the bride also produces smiles – usually different kinds of smiles!
Games
Mr. And Mrs is a common game that seems to get played in the evening. The bride and groom sit in the middle of the room and are asked questions regarding different topics of their relationship. It can get quite funny – and a little awkward. If you want other games that involve everyone, you can adopt a carnival method and have different things scattered around outside.
Photo Booth!
These have slowly crept upwards in popularity recently, and with good reason: they're super fun. If you look up a photo booth hire and choose to go with it, then you probably won't regret it. People all want to have a go on it. They provide lots of laughs. They can break the ice if the air is a little awkward. They'll also provide people with memories that can last a lifetime. It's a good investment.
Entertainment For The Kids
The children need to be kept occupied, too. Sometimes, the formalities and the entertainment is a little lost in their naïve minds, so you have to find things for them. You might want to have an entire room dedicated to them so that they can have a place to enjoy. If not, then hiring a magician, a mascot, a clown, or something like that might work well.
*Collaborative post