Did you know that the first signs of skin aging appear as early as the age of 25? Wrinkles and fine lines start showing on our skin and can easily betray our age, so it's important to use anti-aging skincare products as soon as we hit 25! As soon as we get into our thirties, our skin loses elasticity and hydration, in addition to showing uneven complexion that results in the first signs of pigmentation (which is becoming my case at 35 years old …). The dermis loses collagen and the expression wrinkles are gradually becoming more visible, so our skin is in great need of a treatment that will treat exactly these skin problems. If you are in the same situation as me, you may want to turn to Jouviance's 3-D Action Boost anti-aging cream.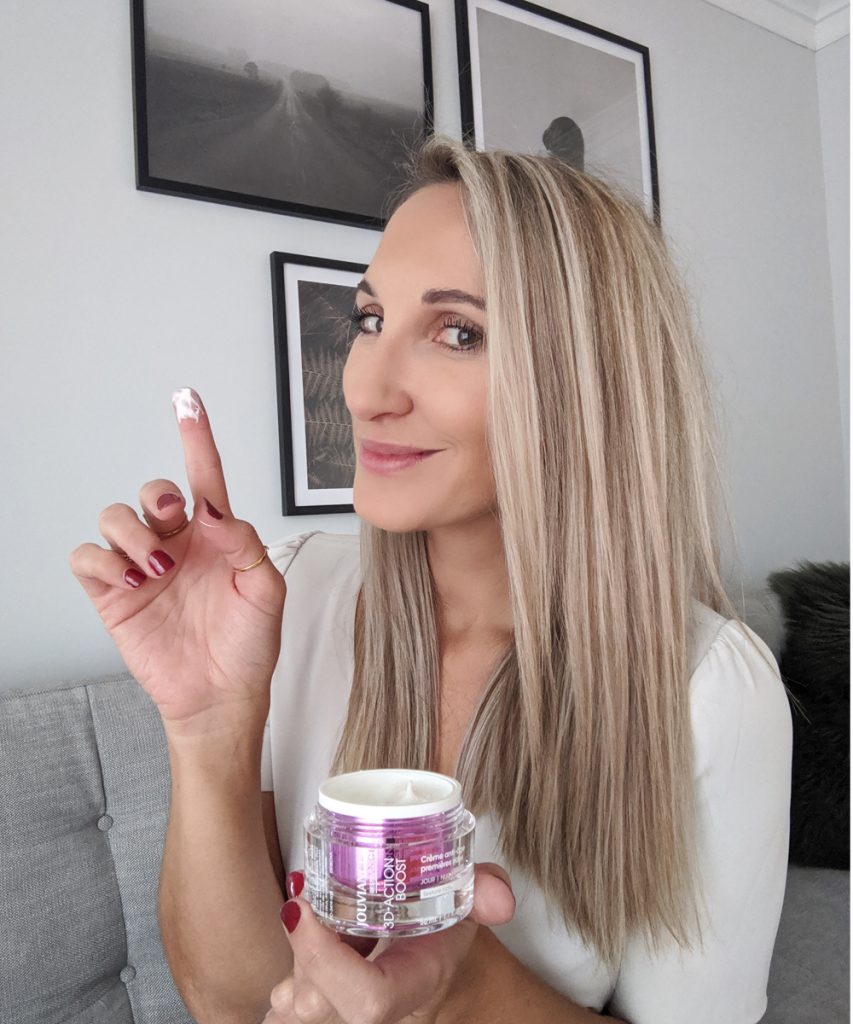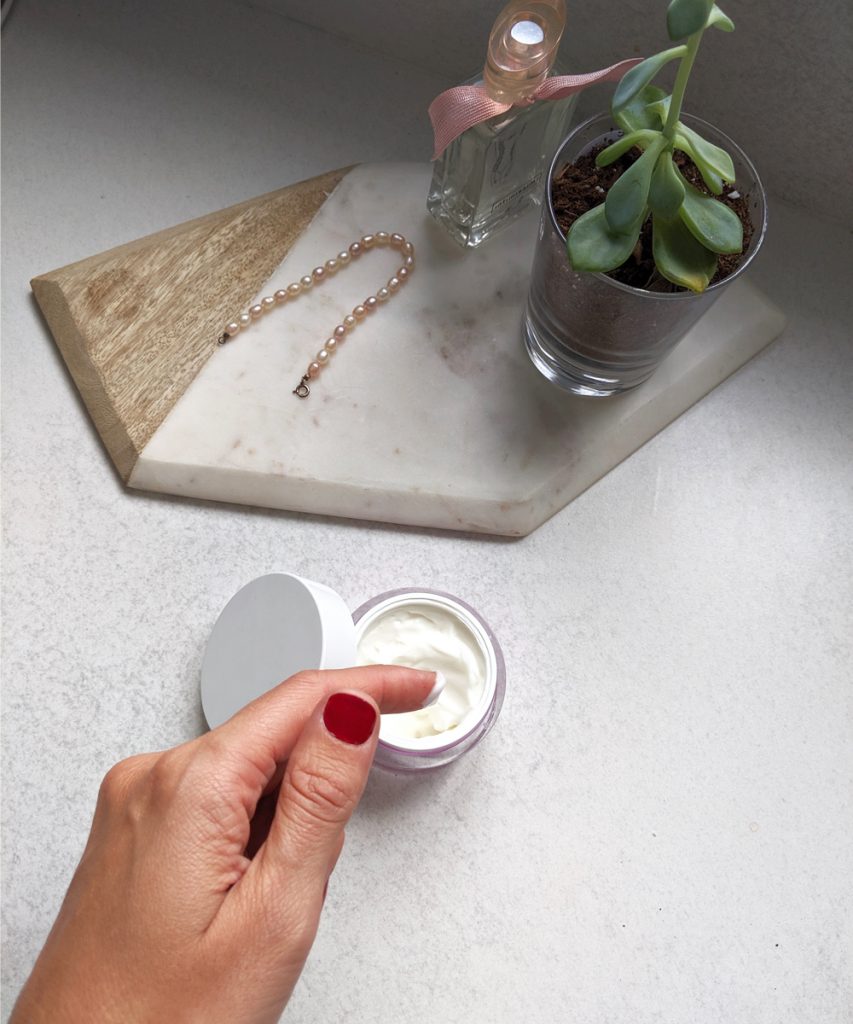 A key ingredient developed by Jouviance
The cream, which was launched earlier this year – in March 2019 – targets the first signs of aging using powerful ingredients developed specifically by Jouviance. This cream is a combination of several key ingredients including TightenylTM, an ingredient that is similar to retinol and offers amazing results, but does not irritate the skin (a side effect that many blame retinol for). This treatment also includes RevivylTMand Exo-HMC, both of which help to target the first signs of skin aging by promoting hydration and cell renewal. All this allows the skin to be plumped and smoothed, leaving us looking younger as a bonus. Awesome, isn't it? Personally, I use it every night, immediately after my serum, and I already see a big difference.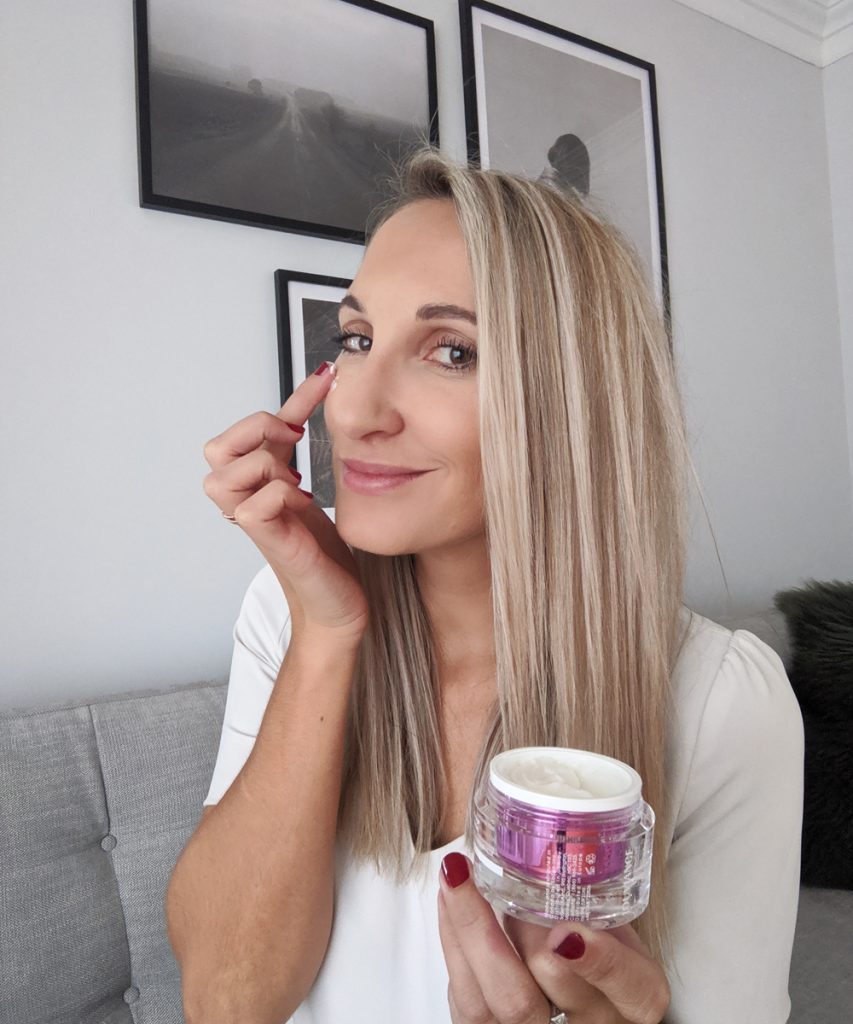 Jouviance, the Canadian company behind this new skincare, has been launching products that are developed by dermatologists for several years now, in addition to being free of parabens, sulphates, phthalates and many other ingredients we don't want to see in our skincare products. The brand has paved the way for the Canadian cosmetics industry by being among the first the first to use peptides and offer multi-functional anti-aging creams in North America. Jouviance has also always prioritized innovation in its products by developing products inspired by aesthetic medicine. It is impossible to deny that 3-D Action Boost manages to restore vitality to our skin; The cream has been clinically proven and is suitable for the most sensitive and dehydrated skin.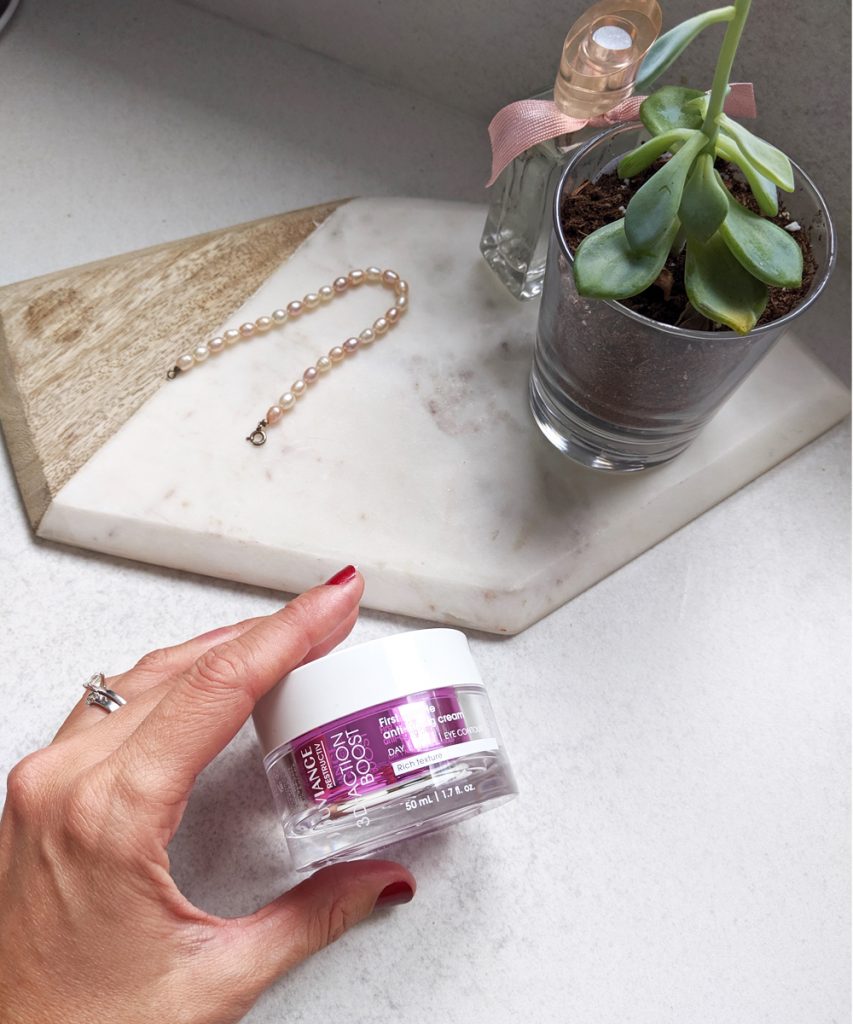 In general, after 8 consecutive weeks of use of the 3-D Action Boost treatment, we will notice 100% optimized hydration, which means double the level of hydration that was present at the beginning, in addition to noticing a clear improvement of more than 55% in the depth of wrinkles and crow's feet. In the end, Jouviance's 3-D Action Boost treatment prevents premature aging while reducing fine lines and wrinkles – enough to please us, right?
3-D Action Boost wins an award at the ELLE Beauty Grand Prix
Since I've been in the media industry for several years now, I've had the chance to test a lot of beauty brands from here and abroad, and Jouviance has always captured the admiration of journalists and bloggers in Canada. Not only has the 3-D Action Boost anti-aging cream earned my trust over the past few weeks, but it has also won the award for best skincare award in the Anti-Aging Day Cream under $60 category at the 23rd edition of the ELLE QUEBEC – ELLE Canada Beauty Grand Prix. This competition allows readers of ELLE magazine to test products blindly and judge those products according to their impressions; the results are therefore quite true, because they come from people who are in no way affiliated with the magazine! Not bad as recognition for a treatment that has just been put on the market.
The 3-D Action Boost treatment can be used day and night, and it even applies to the eye area! This truly effective multifunctional cream combines rich and moisturizing texture and is ideal for restoring hydration and plump the skin, in addition to filling several needs at the same time. Women in their thirties often seek an effective and easy-to-use treatment, even better when it brings together in one product our day cream, night cream, and eye cream! The 3-D Action Boost quickly replaced my eye contour, and even though I usually use it only in the evening, I also always bring it with me on my trips because it's so easy; it thus becomes my only skincare essential for the whole trip!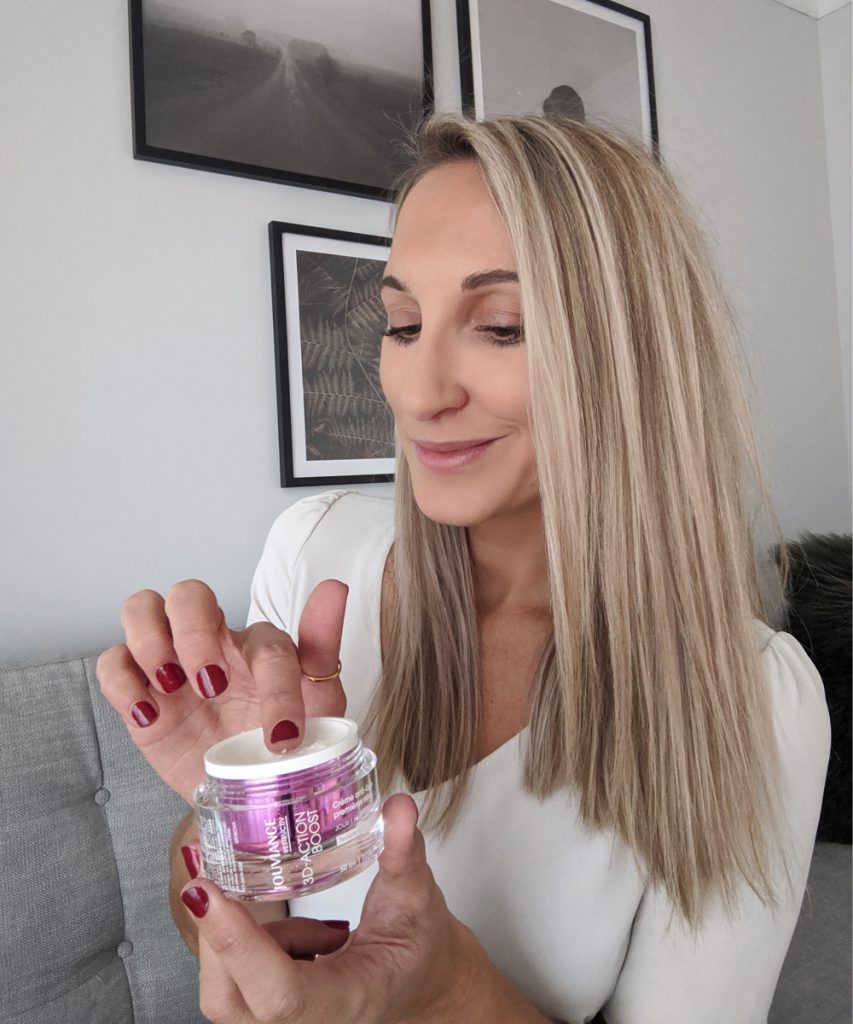 So, are you tempted to try it for yourself? Jouviance's 3-D Action Boost is available in pharmacies and on www.jouviance.com and will even be suitable for sensitive skin. Try it, I'd love to hear your impressions.
*This article was made possible by Jouviance