Korean skincare routines are gaining popularity nowadays, and for good reasons! Look at a few of the biggest stars in Korea at the moment — Park Shin Hye, Kim Ji Won, Bae Suzy — and you will notice that one thing they all have in common is their flawless, dewy complexion! Hydrating, nourishing and right on time for the cold season, here is the Korean skincare routine to follow if you want to achieve perfect skin.
1. Removing your makeup
A rule says that if you spent half an hour putting makeup on, you should use half an hour to remove it. Starting off with a makeup-free face is a crucial step, because the steps following this will not be nearly as beneficial if you have remnants of your foundation still on! A great product that is incredibly popular in Korea and is now available in North America is the Banila Co Clean It Zero Classic, which is a removing balm — which are way more gentle on the skin.
2. Cleansing your face
Following your makeup removal, a cleanser will prep your skin for the products you will apply on it later, and will allow the products to soak in better. There are many great Korean cleansers on the market, and one that is particularly awesome is the Too Cool For School Oilloziuza Cleansing Oil. Its oils are soft on the skin and also remove the remaining makeup you might have. This brand is also sold at Sephora!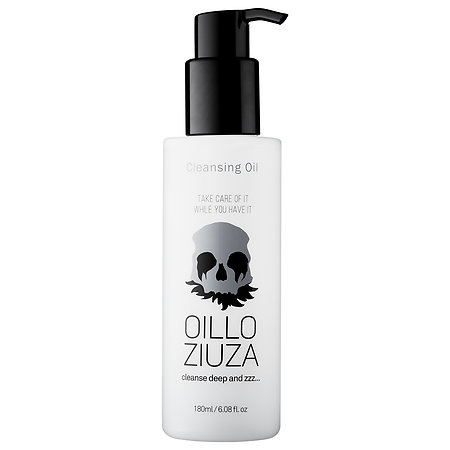 3. "Refreshing" your skin
Refreshers can be replaced by toners, as they both act likewise and are freshening for the skin. A product that Koreans swear by is the SU:M37 Water-full Skin Refresher/Toner, that is free from artificial fragrances, colors and preservatives.
4. Applying the Essence
This step is considered the most important one, and is the one that makes the biggest difference. Essences hydrate, repair and prep your skin for the following products. Korean women's holy grail product in terms of essence is the MISSHA Time Revolution First Treatment Essence, and this product is gaining popularity rapidly in North America.
5. Moisturizing your skin
This is a step that all women and men are aware of, and the key to moisturizing is choosing a product that is good for your skin type and needs. If you don't know where to start, LANEIGE has some of the best hydrating products, and the Water Bank Ultra Moisture Cream is one of them. This product is sold at Sephora, so you've probably seen it around!
6. Applying an eye cream
Another step that shouldn't be skipped in your skincare routine is the eye cream. Once again, depending on your needs, you're going to want to find one that is perfect for you. The Skinfood Royal Honey Eye Cream is one of many that are loved, and this brand is known for their natural ingredients and fragrances.
7. Using a sleeping mask
And finally, before going to bed, put on a sleeping mask that will help your skin renew overnight. Once again, LANEIGE's Water Sleeping Mask is a must-have. This gel will renew your skin while you sleep — less work for you!
Here's a bonus… Sheet masks! You've probably already used sheet masks at least once in your life, but if you haven't, feel free to try out the Tony Moly I Am Real line! They are inexpensive, so go ahead and get a few of them to try all the types out (and get some for your friends too!). Also, the packaging is just adorable. One that I've used a lot is the brightening one, and also the purifying one. They smell heavenly!